Hair coloring
In order to dye
hair
, you will need a container for dilution of the paint brush or a brush for applying paint, an old towel to avoid stains on clothing, a wide-toothed comb to distribute the paint. Most women, for the first time coloring the hair at home, wondering - on wet or dry hair should apply the paint? A definite answer to this question is no, because it all depends on what paint you have chosen.
Types of dyes for hair
The choice of means to give the hair the desired color for today is great. The most common options include:
resistant chemical paint.
- coloring chemical dye (shampoos, conditioners, foams);
- natural dyes.
Resistant chemical paint
Persistent chemical hair dye can be purchased not only in the shop of professional cosmetics, but in a normal supermarket, just keep in mind that the palette of colors of the professional dyes are much wider.
If you want to change your hair color, it is preferable to use professional paints, dyes, included in their composition, it is easier to wash off.
Permanent paint can be applied to both dry and slightly damp hair. Depending on the brand of paint. Keep in mind that wet hair is easier to distribute the composition, however, damp the hair surface has a lower absorption, which can lead to uneven staining. In addition, the color when wet application method will end up less bright.
What exactly not to do before painting is to wash my hair. Best of all, if washing hair before dye it would take two or three days. This will form the hair's protective fatty film, which will protect them from aggressive chemical components and get rid of excessive dryness.
Coloring chemical dye
Toning dyes for hair are provided for convenience in all forms. You can change the color of hair by shampoo, coloring balm or tint of the foam. The benefits of toning dyes in that they have less penetrating power, and therefore will cause minimal damage to your hair. The disadvantages of such staining, low color stability and, consequently, more frequent staining. Semi-permanent color, as a rule, should be applied to damp, pre-washed hair.
Natural dyes for hair
Natural dyes not only give your hair the desired color, but also improve the hair, add Shine and "obedience". In dyeing hair with natural substances there is only one drawback — poor choice of shades.
Natural dyes does not injure hair, but it quickly washed away and do not give enough opportunities to experiment with color.
The most common natural hair dyes are henna, Basma. On the heels of the traditional dyes come coffee and cocoa. They can be used to obtain many shades of chestnut and brown. Such paint is usually applied to slightly damp hair.
Advice 2: Choice of colors for hair: best professional paint
Hair are an essential richness of women of all ages. No wonder they say that a beautiful woman is a chic hair and a happy smile. And each wants to pick up hair dye that is gentle and at the same time resistant, with a rich beautiful color.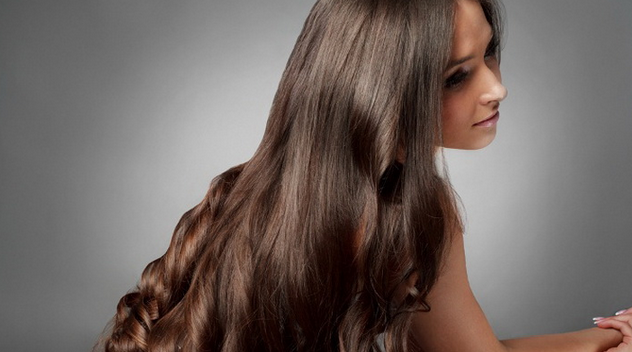 The hair problem was always interested in women - someone does not have enough thickness, some length, and some people just want change. Someone considers it necessary to radically change the color, and someone is content with giving a richer colour to the natural tint. And then comes to the aid of hair dye, and here we must pay tribute to creative barbers and stylists.
The history of the emergence of the hair dye
The first hair dye was invented in 1907 by Eugene Suillerot, the founder of the popular brand L'oreal, who concurrently was a chemical engineer. Women to this truly great invention as not only excelled in changing the design of mother nature, namely their hair color. Hair dyed with henna and Basma, which, though natural, but very uncomfortable, especially given the narrow palette of colors available from mixing these two ingredients. For more bright colors soaked in lemon juice hair burned in the scorching sun. Of course, that such sacrifices are ready to go far not every contemporary lady when she has an Arsenal of professional hair colors for every taste and pocket here, ammonia and bleaching powder, cheap and expensive, resistant and adds just the right tint for a few days.
Professional paint is the best way of changing the color of hair at the present time.
Advantages of professional hair colors
Women admit that after painting the usual non-professional paint result does not always meet expectations, often it is darker in tone. You have to disguise that, of course, causes great harm to the hair. With professional hair dyes such problem does not arise, since their absolute advantage is the accuracy and predictability of result.
Ordinary paints, as a rule, contain a three percent oxidizer that, when connecting all the components gives a strong smell of ammonia. Professional hair dye - perfect solution, as they usually do not contain ammonia, which harms the hair and has an unpleasant smell.
When using professional dye hair is falling out much less, and appearance much better than regular paint. This effect is due to a properly chosen oxidants and ratio of the components, what years are the creators of professional hair colors. After coloring the hair, including dyes, hair looks bright, smooth and healthy, unlike conventional inks, when the fade hair after each shampooing.
What kind of paint is better
Many women recommend a series of professional paints Estel, regulating his choice by the fact that nothing is better for their hair still not been established, and boldly saying that this paint is much better than L'oreal and other competitors in this range.
Early painted hair it is better to trust the professional who will choose the best way to impact and suitable for the type of hair tool.
Others suggest Revlon Professional Revlonissimo, Recalling the richness and presence of components that are beneficial to the hair.
Many women are priverzhenka paint Londa, others like the brand Concept.
Here is a small list of the most popular hair colors, compiled by the survey of women and leading hair stylists:
- Acme Professional;
- Angel;
- AlfaparfMilano;
- Concept;
- GUAM;
- Estel Professional;
- Kaaral Professional;
- Londa Professional;
- Revlon Professional Revlonissimo.