The types of bumps on tongue
The main reason for the manifestation of the tumor masses in the language is sialadenitis, and it might be a cyst or a lipoma. Thus the patient can directly contact the clinic to report on the appearance of a growth in his mouth. If the bump is white, it is likely that it is sialadenitis. In turn, the disease is a form of inflammation of the salivary glands. The patient in the initial stage of the disease should pay attention to their own pain, such as language education can be very painful. In this case, the bump may come from under the tongue.
Because of the bumps on the tongue can worsen overall health, to increase the body temperature, saliva may form pus.
Another disease in the form of growth cones in the oral cavity may be a dermoid cyst. It often develops in people aged. This neoplasm is also white or slightly grey, which can be clearly seen in the red background of the mucous membrane of the mouth. This lump is more likely to resemble an ordinary pimple, it is usually painless and small size does not bring any inconvenience to its owner. Moreover, its gradual growth is likely to hinder the process of mastication, and the pronunciation of speech.
Methods of treatment of bumps on tongue
Any kind of cyst that appears in the oral cavity can be cured only by surgery — complete removal of a given entity. After that, the patient's mouth should be disinfected for several days, in order to avoid the emergence of new cones. Such operations can only be carried out dentistry which is the branch of medicine specializing in science is not only about teeth, but also diseases of the oral cavity, the edge areas of the face, jaws.
Deep-seated cyst in the language can only be removed with the surgeon.
Lipoma is a benign tumor originating from adipose tissue, which is located in the submucosal layer. This tumor can not represent a great threat to health and should be removed only in case of rapid development or growth, also when the lump is causing pain or defect of the face.
In any case it is not necessary to attempt to remove the consequences of the occurrence of lumps in the oral cavity. This may lead to worse consequences, for example, next may see a few more formations.
Advice 2: How to treat salivary gland
Inflammation of the parotid glands is often the result of exposure infections transmitted by airborne droplets. The treatment of this viral disease known as parotitis or mumps, is usually carried out at home.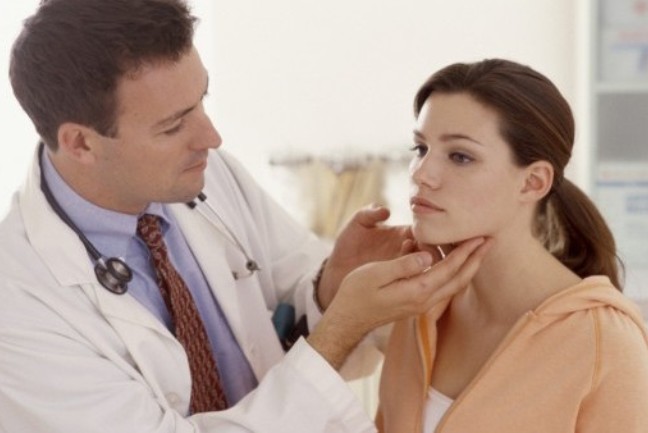 Instruction
Use antipyretic drugs to reduce fever. Concerning application of those or other fever-reducing drugs, be sure to consult with a doctor. Children often prescribe antipyretic candles, and kids are usually recommended compresses on the leg and rubbing with warm water.
Observe bed rest for at least ten days. Any physical activity is undesirable because it would be unnecessary and significant strain so weakened by disease of the body.
Eat only in a semiliquid state. You should stick to a special diet, give preference to vegetable and dairy products, there are all stewed and boiled. You need to refrain from consuming fats in any form, cabbage, white bread, salt. Drink as much water as possible, but avoid acidic drinks and citrus fruits.
Take multivitamin complexes. The consumption of vitamins and minerals in the required quantities will help the body fight viral disease.
Be sure to rinse your mouth with warm water or a soda solution after each meal. You must also brush your teeth after every meal, otherwise there is a risk of complications and the emergence of additional diseases.
Wrap the inflamed parts warm cotton-gauze bandage or a woolen scarf (a scarf). It is forbidden to impose on the gland any compresses.
Use the recipes of traditional medicine, after agreeing their use with your doctor. Take leaves cranberries, raspberries and currants in equal quantities, two tablespoons of the mixture pour boiling water and boil for ten minutes in a water bath. Let the infusion to cool completely. Take it half a Cup three times a day.
Inform your doctor about the deterioration or the appearance of new symptoms. Often in such cases, hospitalization is required with the use of drug therapies.
Advice 3: How to treat a pimple on the tongue
The cause of pimple on tongue can be an allergic reaction, minor injury, stomatitis, etc. In each case requires an individual approach and, of course, expert advice.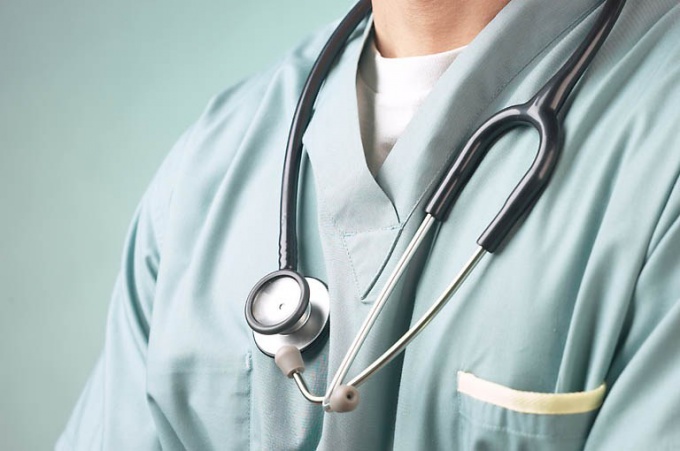 You will need
- toothpaste;
- the sage;
- chamomile;
- eucalyptus;
- water.
Instruction
If a pimple on the tongue caused by an allergic reaction, be sure to seek help from a specialist. The doctor, having examined the General condition of the body and taking a scraping from the tongue, will prescribe the necessary treatment. As a rule, for strengthening the immune system prescribe a multivitamin complexes.
Often, a pimple on the tongue occurs after receiving microtraumas. For example, a careless bite, cut hard food (seeds, chips), etc. In this case, within a few days try to eat various soups, eliminating spicy, fried and fatty meals. Already 3-4 days you will notice a significant improvement.
The most common cause of pimple on the tongue is stomatitis. This disease affects children. This is due to any infection or dirt in your mouth. Be sure to seek the help of a specialist. Currently there are a large variety of different antimicrobial drugs that can help in this situation. You can buy them at the pharmacy. Note: each drug has several contraindications and side effects.
Remove the discomfort and inflammation in the oral cavity with the help of ordinary toothpaste. To do this, spread the damaged area of the tongue in a thick layer. After 5-10 minutes rinse pasta with cool water. The procedure is repeated several times a day until complete recovery.
To cure the pimple on tongue is also possible, using proven traditional medicines. Prepare the antimicrobial extract. To do this, 1 tablespoon of eucalyptus leaves, 1 tablespoon of chamomile and 1 tablespoon of sage pour a glass of water. Bring this mixture to boil on a slow fire. Capacity cover with a tight lid. After 40-50 minutes, strain the infusion. Use the finished product as a rinse for the mouth.
Advice 4: How to treat hoarse voice in a child
The hoarse voice
of the child is most likely to occur in respect of SARS or respiratory diseases and is a symptom of bronchitis or other diseases of the larynx. In addition to medication prescribed by a doctor means there are traditional methods that help you to quickly cope with this problem.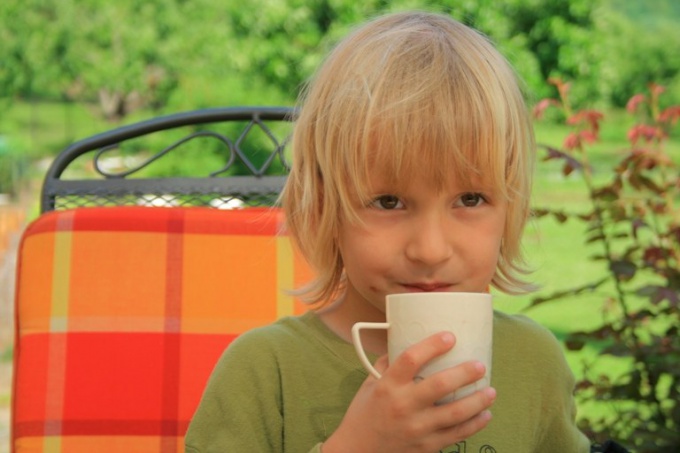 You will need
- milk;
- med;
- drinking soda;
- butter;
inhaler;
- essential oils;
- mineral water;
- herbal teas: Linden, succession, oak bark, etc.;
- honeycomb;
- Apple cider vinegar;
- Lugol;
- sterile syringe without needle;
- a cotton swab;
- a solution of antibiotics.
Instruction
Give your child plenty of warm drinks. Prepare a warm drink made from milk, soda, honey and butter. Per Cup of liquid, take half a teaspoon of baking soda, one teaspoon butter and two teaspoons of honey.
Spend inhalations with essential oils and decoctions of herbs. Pour into the inhaler mineral water, drip in a few drops of olive oil, sea buckthorn or other vegetable oil. Cover the infant with a towel, and carry out the procedure in 10-15 minutes. Teach your kid deep breathing, show by example.
If you have access to Arsenal of herbs, inhalation spend on them. You can safely use a Linden, oak bark, series, sage, nettles. They moisturize the mucous membranes of the larynx and helps to strengthen ligaments. Challenging drug charges, it is better not to use without consulting a doctor - they can hurt bronchopulmonary system of the child.
Give the child a dessert instead of sweets and pastries, honeycomb with honey from herbs. Let chewing them two or three times a day, a teaspoon at a time. This procedure contributes to the rapid elimination of hoarseness.
Encourage the child not overly strained vocal cords. Play with him in "who is more silent" or talk in a whisper, creating different game situations.
Try to lubricate the neck of the child with a warm solution of Apple cider vinegar or Lugol. Dissolve in 100 ml water with 30 ml Apple cider vinegar, dip in it, a sterile cotton swab and gently RUB the tonsils of the child. You can try to inject this solution into the throat of the child with a sterile syringe without a needle. Ask the child to press the tongue to the lower jaw and open your mouth wide. Do it in a playful way, if the child is stubborn and naughty.
Teach your child to gargle with infusions or solutions of antibiotics. Ask him to get some liquid in your mouth, throw back your head and say "ahh-ahh-ahh". For rinsing you can use a tincture of eucalyptus, calendula, chamomile and other natural antiseptics or antibiotics prescribed by your doctor.
Useful advice
If hoarseness in a child persists - contact your doctor again as you may develop chronic communicable diseases.
Advice 5: How to treat clubfoot
Clubfoot is a fairly common problem. It is acquired as a result of various systemic diseases, but usually congenital. This defect can be easily detected by the appearance of a baby into the world and, if not addressed rapidly progressing.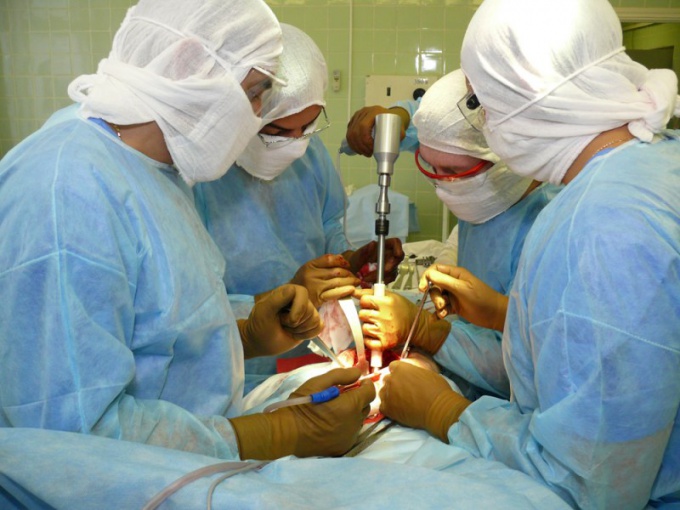 Instruction
Start with conservative methods of treatment of clubfoot. Their advise to spend the most of podiatrists. Therapy will be phased gypsuming the feet of the child. First, the doctor will knead his feet, try to give them a more correct position. Then he sagipsul legs from the foot to the area just above the knee to fix the result. After some time the plaster from the patient will be removed, feet will continue. Will bring them into a position more nearly normal, and then sagipsul. Usually to correct the defect in this way fails at the time of reaching the baby. Prior to that, the child will have to endure all the manipulation.
If conservative measures do not yield the desired effect or talipes too strong, have to resort to surgery. Contact opytnomu pediatric orthopedic surgeon, he will determine when it is better to carry out surgery. Different clinics have different opinions on this. Somewhere experts believe that it is necessary to delay the operation for a later date, and continue to apply gypsuming. In other hospitals correct the clubfoot surgically beginning of the year and even 6 months. Abroad generally operate on a 3-5-month old infants.
Whichever way you achieved positive results, they must keep to the foot again is not deformed. While the child grows, this is possible, is particularly difficult in this respect the period of 7 to 8 years. The attending physician must order rehabilitation. A child is prescribed the use of tire-orthoses. He will have at least 8 years to wear orthopedic shoes. It is very important to adhere to all recommendations of a specialist and not to go to the regular shoes, even if you think that a baby's feet look normal. Violations can diagnose a podiatrist.
Advice 6: How to treat a cyst of the right ovary
Cysts of the ovary occur at any age. The first time did not manifest itself, but as their growth experiencing pain in the lower abdomen closer to his side. Basically, this kind of tumors is found in the period of hormonal failure or due to chronic infection. Treatments are not so many, but to pick them up should be exclusively a gynecologist.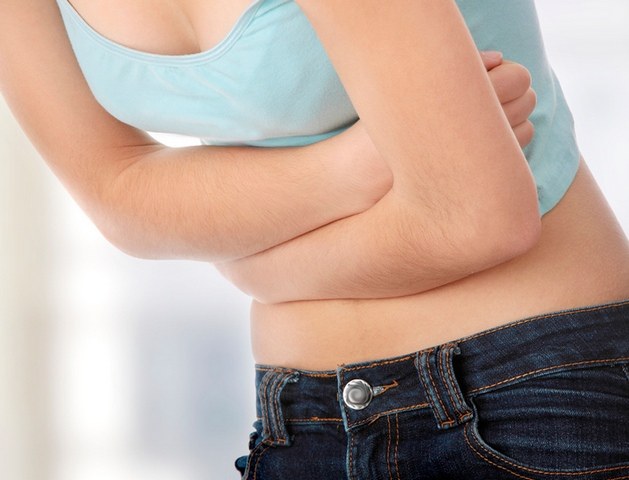 Instruction
Visit your doctor and get tested if you are worried about something. After the examination chair, the doctor can make a preliminary diagnosis. Then you will be referred for an ultrasound of the pelvic organs. The results will be matched and appropriate therapy.
If you have a small luteum cyst or follicular, you will be prescribed medication. Basically it comes down to the acceptance of hormonal methods. This is quite convenient, because, first, a period of time will not need to protect themselves from unwanted pregnancy (and it is at this time do to anything), and secondly, contraceptives contribute to the resorption of the cyst.
When the dermoid cyst, paraovarian, endometrioid or mucinous, recommended surgery. With the help of special equipment removes all the liquid from the cavity of the cyst, the ovary not injured. And only in the most severe cases make removal of the ovary along with the tumor.
Consult your doctor about the possibility of national treatment, if the cyst is functional (follicular or yellow body). Usually herbal preparations help in this case. If there are no contraindications, boldly proceed to adjuvant therapy.
Take 100 ml of juice of celandine and mix it with 200 ml of honey. To the resulting mixture add 50 ml of tincture of propolis. Mix well and place in a clean jar, which store in the refrigerator. Take before meals for 1 teaspoon three times a day. The course of treatment for 1 month, then take a break. Don't forget to go for an ultrasound, to understand, helps you treatment or not.
Take fresh juice of burdock 2 tablespoons three times a day. If now is not the season for growth of this plant, use a decoction of dry raw materials. Per Cup of boiling water add 2 tablespoons of the herbs, leave for an hour. Take 50 ml 3-4 times a day.
Be sure to pass control to the hospital because cysts can become inflamed or begin to grow rapidly. In this case, required emergency surgery.
Advice 7: How to treat urinary incontinence in a child
About the bedwetting, it is appropriate to say that if the child leaves his bed wet more than once in two weeks at the age of four years. Figuring out the cause of this disease and searching for effective methods of its treatment, parents first need to contact your pediatrician, the children's gynecologist and the urologist.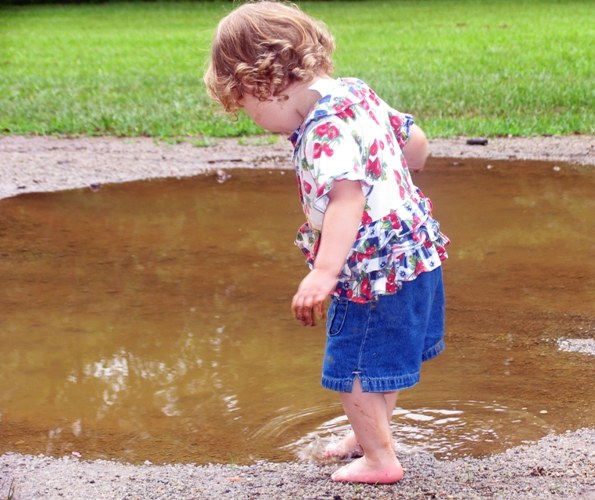 You will need
- consultation of the pediatrician;
- mint;
- Valerian;
- motherwort;
- contrast shower;
- coniferous baths.
Instruction
Keep in mind that today there are about 300 ways of treating children's bedwetting. These include physical therapy, and auditory training, and special diet and various medications, and hypnosis. But all of them must appoint a physician after a thorough examination of the child and identify the causes of the disease.
In addition to the treatment by the doctor, follow the recommendations for parents of children suffering from enuresis. Just give the child emotional support, explain to him that he was not the only child who has such problems.
Do not scold and do not expose to punishment of the child, if he woke up wet. It's not his fault, but a disease that should be treated.
Do not wear night diapers. Most 4-5 year old children with bedwetting – it's the kids that have long revolved around diapers. But they are necessary only in certain cases: at a party, walking in the road. Since a half years, teach your toddler to use the potty.
Limit fluid intake in the evening for three or four hours before bedtime. Follow with 6-7-year-old child observed the mode of the day and went to bed no later than nine o'clock. Before bedtime make sure to go to the toilet.
Avoid excessive psycho-emotional arousal before going to sleep: watching "scary" movies, active sports, etc.
Don't Wake the baby in the night, so he went to the toilet. Thus it is possible to reinforce the mechanism of manifestations of enuresis.
If your child is afraid to stay alone in the room or afraid of the dark, do not turn off in the nursery nightlight, leave the door ajar in your bedroom. Do not skimp on the praise, if the baby was already at least one "dry" night.
Use the herbal medicine – herbs having a sedative effect. Brew tea from peppermint, Valerian root, motherwort. After consultation with the doctor, you can apply restorative procedures (pine baths, walking barefoot on the ground, douche, etc.)
Try to keep the psychological atmosphere in the family was a normal, timely solve the problems encountered in kindergarten or school.
Note
Come with great responsibility to the treatment of enuresis in children. Unfinished therapy often leads to a resurgence of the disease.