Instruction
You can make a corridor of a kindergarten standard and very carefully. Hang it classic curtains-curtains, painted cream or pink
walls
of the room, lay ceramic tile flooring. To be standard, correct, but not quite comfortable. It's the corridor of the room where a lot of kids who love bright colors and drawings.
To make a variety of classic interior baby room by painting its walls with oil or acrylic paints flowers, small animals. Hang on walls, panels, stands, children's drawings of pupils of a garden, inserted in the frame.
Room decoration with greenery is always a winner, especially for kindergarten. Place the corridor the pots with climbing plants that will eventually entwine greenery, Windows and other parts of the premises. Can be installed in a corner of the corridor a tub with a ficus or palm tree, date tree, lemon. The kids love the big green plant.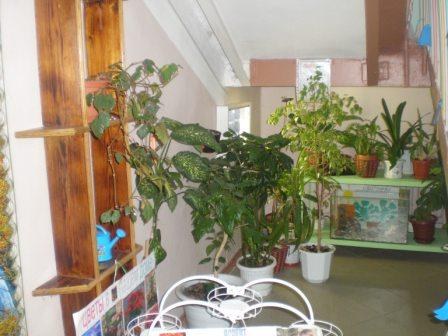 Make fabulous area at the end of the corridor, where you can build a house for Prince and Princess or put on the fabulous story of the old man and his wife and a broken trough, or to arrange a symbolic artificial pond with frogs, water lilies and river stones.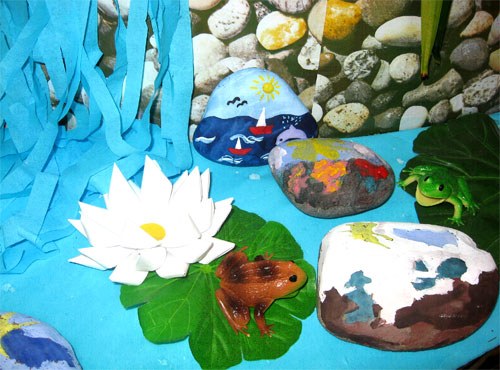 Very harmonious look of the wall of a kindergarten painted Khokhloma or decorated products, children's toys, made in this artistic style.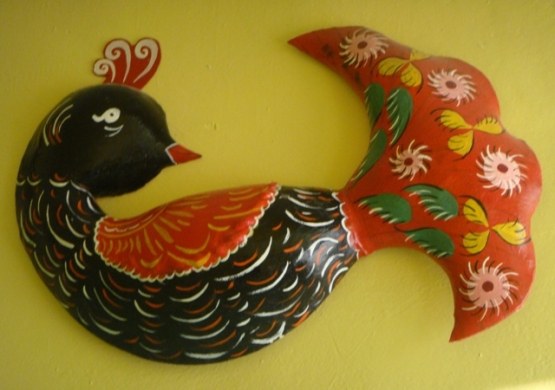 Hang on the walls of a kindergarten in the hallway appliques cut from colored paper, colorful ribbons with slogans, posters with the faces of the students, with photos of their work and achievements in the garden, with the photo held in the institution of music, dance events.
Invite to cooperation of students of schools of drawing and art institutions, volunteers with skills in the art of painting, which could on the approved sketches to paint colorful walls of the children's room.