You will need
- documents proving your rights to the car;
- PTS;
- driver's license;
- international driver's license (drivers who have rights to 2011);
international insurance on the car;
diagnostic map;
- Russian passport;
- the passport;
- a visa.
Instruction
If you decide to go abroad by car, you need to specify which documents may be required for entry into a particular country. A standard set must include documents that confirm your rights of possession of the vehicle, with TCP it is best to have with you. You will also need to bring a driver's license. In that case, if it was made before 2011 you will need to obtain a special international driving permit, which is required in some European countries, it can be done in local garages.
Another document, without which it is impossible to go abroad – international insurance on your vehicle, which can be purchased in any insurance company. It is best to ring in advance a few companies and find suitable conditions for itself in the cost of insurance. You will also need to take a diagnostic card, which confirms the passing vehicle.
Of course, the driver must also carry the relevant documents – a Russian passport,
international passport
, visa, etc. Register all necessary documents should also be specified on the basis of the list of the countries in which you plan to visit. For example, for a trip to Ukraine will be a Russian passport, but in European countries it would be enough. Be sure to translate all documents into English and certify copies by a notary, they can be useful in emergency situations.
Travel by car in Europe – the easiest option for tourists. With the help of the highway "E101", "Kirkenes-Sevastopol" from Murmansk to travel to Norway and Ukraine, the track "E30" "cork-Omsk" will take you to Belarus, Poland, Germany, Holland, UK and Ireland , and with the help of the European route "E77" "Pskov – Budapest" you can go from Russia to Estonia, Latvia, Poland, Lithuania, Slovakia and Hungary.
Less popular routes leading to the South and East of the country. The track "E95", "Saint-Petersburg-Merzifon" will lead you to the Ukraine, Belarus and Turkey route "АН7" "Ekaterinburg-Karachi" you will be able to go to Kazakhstan, Kyrgyzstan, Uzbekistan, Tajikistan, Afghanistan and Pakistan. Using the route "АН6" "Moscow-Busan" you can easily drive to Kazakhstan, China, DPRK and the Republic of Korea.
Leaving abroad, you should remember that there the traffic rules are much stricter than in Russia. For exceeding the speed limit by even 1 km/h, you may be punished with a monetary penalty for Parking in Europe you will have to pay 700-800 euros, and for a stop on the track without good reason – 20 euros.
Advice 2 : Rules of renting a car abroad
Many tourists nowadays refuse to provide services to travel companies and try to travel independently. You have to book hotel rooms, plane tickets, obtain a visa, but there is the opportunity to plan a journey.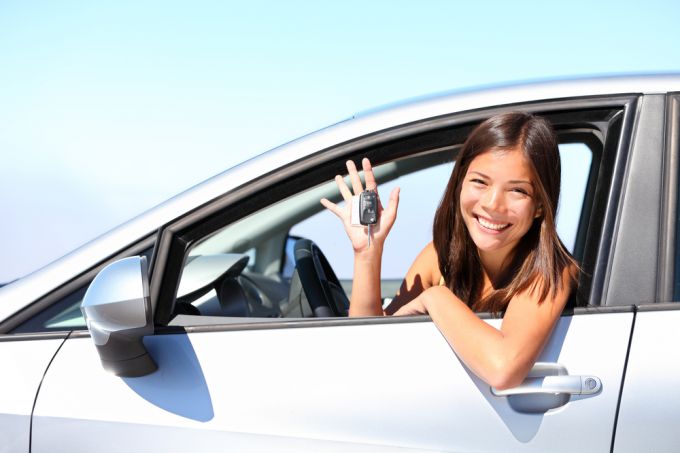 To visit as many places during the trip, you can certainly use public transportation, but in Europe, for example, is quite expensive. It is better to hire a car, which will add comfort during the journey, and time will be able to save money, but renting a car is quite a specific service is especially abroad, which has its pitfalls.
If you take a car to rent, you should not forget that tourists are often easy to deceive. Maybe it seems that abroad more civilized people, but in fact everywhere there is deception and it is used as a way of earning. For example, car is applied to a scratch or there may be damage inside the cabin, and then the client will have to pay the required amount for damages, although, in fact, he is innocent.
Therefore, before renting a car, you need to carefully inspect the body and interior. All the places of deformation are recorded in the documents signed by client and an employee of the company who car rental. Incidentally, the documents also record the indices of the fuel tank.
As a rule, many companies do not pay for the fuel, so if the machine was rented with a full tank, it must be returned with fuel in the original number. That's why it's important to record how much was fuel before you leave, so you do not have attributed an extra liter of gasoline or diesel.