The Russians without passports can visit four countries - Ukraine, Belarus, Abkhazia and Kazakhstan, but there you can perfectly relax.That alone is worth the Crimean coast! For decades it attracts tourists with its amazing scenery - a combination of mountain and sea air invigorates the spirit and charges it with positive emotions. During the Soviet period Crimea was famous for its health resorts, sanatoriums and resorts of Yalta, Alupka, Alushta, Sevastopol. They are perfect for a relaxing family holiday, treatment of mud and mineral water from natural istochnikovedenie and cheerful youth is worth a visit Kazantip. A youth international music and sports festival, which every year gather thousands of fans of electronic music and extreme sports. Kazantip is a huge territory of the beach, where there are dance floors, cafes, bars, entertainment. All day here it is possible to hear the music of talented DJs, who came back from Neighboring Countries. There is an atmosphere of positivity and happiness.Abkhazia is no less interesting place. It is a country located on the Black sea. Unlike many seaside resorts, Abkhazia attracts its tourists with clean water, and small prices. The most popular resorts are Novy Afon, Pitsunda, Gudauta, Gagra, Sukhum.It would seem that could be exciting in the former Soviet Republic of Belarus? However, this country can please their natural attractions. The sea there is of course no, but due to the favourable climatic conditions there is a network of sanatorium-and-Spa institutions. Belarus is a country of lakes and conservation areas, so the rest of the boarding house to better connect with the excursion program and visit the legendary Belovezhskaya Pushcha, even sung in songs, or see the monuments of Slavic history in Brest, Minsk, Grodno.Kazakhstan is another country, where you can yank without a passport. This region is rich in national parks, a unique complex of archaeological, historical and architectural monuments. Definitely you will enjoy visiting the world's first cosmodrome Baikonur. Kazakhstan also kindly can offer you a comfortable stay in the ski resorts of the Altai mountains.
Advice 2 : Where to go for New year without a passport
New year – a holiday that you always want to celebrate in a special way. However, sometimes the situation is such that plans change. For example, a scheduled trip is delayed due to delays in the manufacture of a new passport. However, there are countries
where it is possible
to go for New year and without a passport.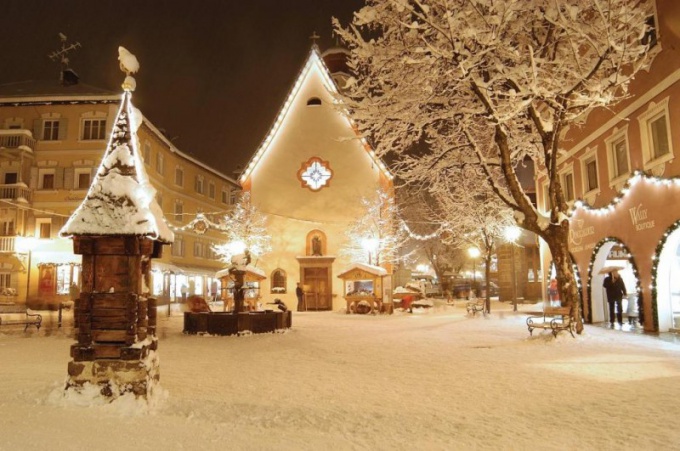 Instruction
List of countries where you can enter without a passport is quite small. There are only a few States of the former USSR – Ukraine, Belarus, Kazakhstan, Kyrgyzstan and Abkhazia. To enter their territory, you just have a Russian passport. But even these neighboring countries have a large number of interesting places where you can spend an unforgettable holiday.
If you want to spend your New year at sea, it is best to go to Abkhazia and Ukraine. Abkhazia is an amazingly beautiful country that has beautiful nature, beautiful years, gorges and pristine blue sea. In this country can be much cheaper vacation than, for example, in the Krasnodar region, but the level of hospitality here is much lower. In Abkhazia the most popular resorts in Novyy Afon, Pitsunda, Sukhumi and Gagra.
Trip to Ukraine is relatively expensive, but the level of service tourists are quite high. This country is famous for its amazing climate. In the New year you can enjoy a beach vacation in the Crimea, Azov and on the Shatsk lakes and the famous ski resorts in the Carpathians. If you love excursions, it is definitely possible in the New year's eve to visit the lions, but rather its historical part. It is also worth to visit Odessa, Sevastopol and Kiev – cities that have a rich history and no less interesting sightseeing landscapes.
In Belarus you can visit the Park Belovezhskaya Pushcha and multiple reserves of the country, where live various animals, some of which are listed in the red book. Also you can visit the Brest fortress, St. Sophia Cathedral in Polotsk, Mir castle or.
In Kazakhstan you can perfectly relax and celebrate the New year in the Altai mountains, where there is a large number of ski bases. With the tour you can visit the famous Baikonur cosmodrome, look at the primitive rock paintings in the mountains and visit there, where once passed the Great silk way and enjoy the beauty of Kazakh nature and lakes.