Instruction
The behavior of a Muslim should depend on who she is at the moment. In front of others men it should behave strictly and modestly. It is expressed primarily in the form of clothing - all parts of the body of the Muslim woman except face and hands must be covered. Not welcome fitted styles, translucent fabric, overly bright makeup and manicure. You also need to control their behavior. You should not flirt with men to lead them to explicit conversations. Also, many Muslim scholars do not approve of a situation when a woman is alone with a man not related to her relatives. The woman in Islam is not obliged to be a recluse. It can work with the consent of her husband and family, to go out, but the most preferred is considered the company of other women. You also need to consider that a Muslim is undesirable to visit places associated with alcohol consumption and other actions not relevant to Sharia. Since this is not always possible in non-Muslim countries, the woman's behavior in a particular situation should be regulated in terms of following reasonable religious requirements.
In the family and women's groups Muslim can behave more openly. At home a woman can dress up brightly, and specifically for my husband - even wearing revealing outfits. By itself, the care, the selection of beautiful clothes is not frowned upon, except when it is directed to the seduction of strange men. Within the family the woman should respect the opinion of the first father and then husband. A woman can choose her husband as the family Council, and independently, however, it is important to avoid proximity to marriage and choose a spouse in Muslim. For Muslim women it is desirable to resolve family problems in a peaceful way, however, in the case of irreconcilable differences it might appeal to religious authority, and even in some cases to request a divorce from her husband. Divorce in Islam is possible, but not encouraged. Another important aspect of the family is polygamy. The Koran allows a Muslim to have up to four wives, to which he should be treated equally. A Muslim woman, in turn, should live peacefully with the other wives of her husband, restraining his jealousy.
An important part of the proper behavior of a Muslim is considered a religious observance.
As men
and women in Islam must pray 5 times a day, but women do not necessarily need to go to the mosque, prayers can be made at home. A Muslim is responsible in imparting their religion to children. Although boys and often girls from religious families attend school at the mosque, the parents have to serve them a daily example of correct from the Islamic point of view of conduct and of worship.
Advice 2: How should a Muslim woman dress
The appearance of Muslim women is clearly spelled out religion: spacious dresses or pants, a scarf covering almost the entire face. Attention men should not involve the appearance of women and her inner beauty. There are a number of things that should not be a Muslim.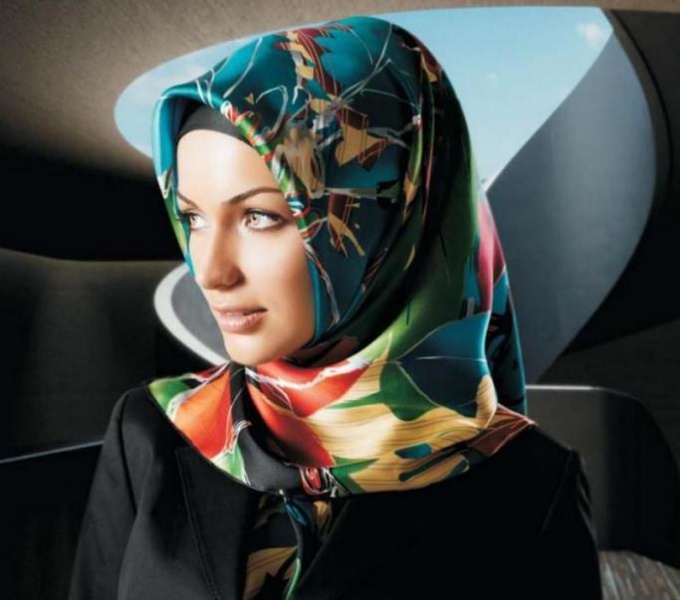 Instruction
Women of Islam do not wear tight pants, skirts, jackets and dresses. Loose fitting clothes without any belts or garters in any case should not emphasize the contours of the female figure or Shine.
Muslim women do not wear dresses or skirts, the length of which opens even a small part of the legs or have a breakdown. Invalid various cut-outs on clothes. It is forbidden to expose any part of the body except the hands and face. Hair should be carefully removed and hidden under the handkerchief also should not Shine through.
Women in Islamic countries do not wear the clothes in their cut resembling a male. There are also rules for sewing. So for women's clothing used mostly silk, chiffon and other lightweight translucent fabric is prohibited.
Depending on where a woman is, you should pick up a certain outfit. For example, there are special clothes for meeting guests, reading Salaah, going to the market and leisure. Going outside, Muslim women should cover their head and shoulders extra blanket or wide scarf. Violation of this rule is considered a sin.
Important colors. Prohibited bright, saturated colors. Sometimes the color of the clothing may indicate the age of the Muslim women. Every generation has its own shades and hues from light to dark. So, older women forbidden to wear headscarves delicate flowers. This can cause the condemnation of others.
You also cannot wear shoes with heels, which attracts the attention of others, creating "the sound" when walking and making walking women toying and tempting.
Any Western motifs in the clothes of Muslim women should be rejected. Wearing accessories or jewelry is unacceptable. Such a luxury they can afford only on special occasions and only for a circle of relatives and friends.
Advice 3: How to behave like a good husband
A good husband is a relative concept, each woman is differently. And there is no consensus about how
should behave
a good family man. But still the main points to highlight.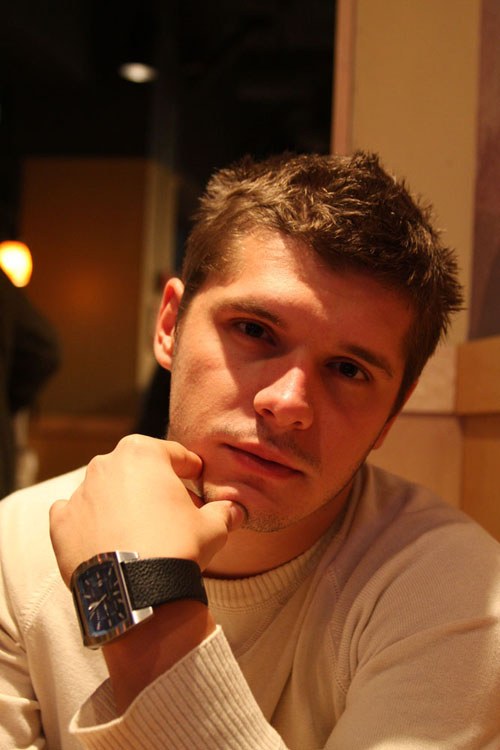 Instruction
A good husband must take care of the family. This applies to both financial and moral sides of life. It needs to provide comfort and tranquility of the native people. Men has long been considered the breadwinners and protectors, in modern life, women also appreciate these qualities in the beloved husband.
Reliability is another important quality you must possess is a good husband. Giving birth to children and sharing your life with the beloved man, she hopes that he will support the family and not leave her in difficult periods of life. When serious health problems or the loss of a loved one spousal support is invaluable. It is precisely the support, which is so often telling young girls to their grandmothers and mothers.
A good husband is not only a source of stability and family well-being, this is your favorite person in the whole world who understands you and shares your views and interests. Husband needs to appreciate and respect your other half and listen to her opinion. You together should be interesting not only to discuss domestic issues, but to dream and to share plans for the future.
Ideally, a good husband and a caring and loving father for their children. Education of children is one of the main parties in family life. An example of a father is very important for children, especially for my son. The participation of the father is necessary for their development, with all its employment, the husband must allocate time to communicate with children. Let it be one day a week, it is important not the number of hours spent together, and the quality of communication with children.
A good husband must be excellent in all respects, and sexy too. Sex plays a significant role in marriage, so a husband is a lover. It is believed that if in addition to all these qualities, a man is faithful to his wife and he never has a desire to hurt her, then – it's just the perfect husband.
Advice 4: How to behave with the Muslim
Muslims - people with an extremely rich culture. If you have, for example, travel to a country where the predominant population is Muslim, or just meeting with
Muslims
different, you should review the standards of conduct and features of this culture.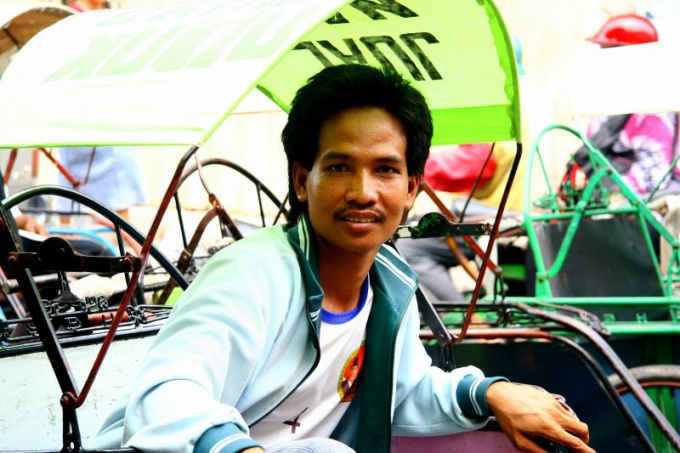 Instruction
Be extremely polite. Muslims are quite closed people, so do not specifically violate their space. Arrogance and rudeness towards them can be costly to you, especially if you went on holiday to a Muslim country.
Do not drink alcohol. In some countries prohibits consumption of alcohol on city streets. Acceptable considered such action only in bars and hotel rooms. Islam involves abstinence from alcohol, so it's best to refrain from alcoholic beverages in the presence of a Muslim, who respect the traditions of his people.
Not to speak of a male Muslim first, if you are a woman. According to customs, the woman has no right to be the first to start a conversation with a man. She could answer him only if he spoke to her.
Choose the right clothes, being in a country where the main religion is Islam. Of course, it may seem that it's not a big deal, but do not forget that you are a guest and should be respectful to those around you, the people of the country. Refrain from tight pants, plunging necklines and provocative outfits. Prefer long skirts. Pokazyvaya a head scarf.
If you need to buy something from a Muslim, be sure to haggle. As a rule, markets are initially set prices in two or even three times higher than those for which the owner is willing to sell the product. Muslims are true masters in dispute and bargaining, so be extremely inventive. It would be better if you will provide an opportunity to bargain to the man. The likelihood that you will get the product cheaper, will increase significantly.
Useful advice
Muslims can be found in any country. Often they are not ardent followers of Islam and may not observe all traditions without exception. Therefore, behave with a Muslim the same respect, as a representative of any other religious movement.
Advice 5: How to behave with boys
Childhood and adolescence is very important to form relationships with the opposite sex. It was during this period girls learn how to behave with
boys
, define their position in the team and build the optimal pattern of behavior. Relationships with peers in adolescence can lay the Foundation for a harmonious adult life.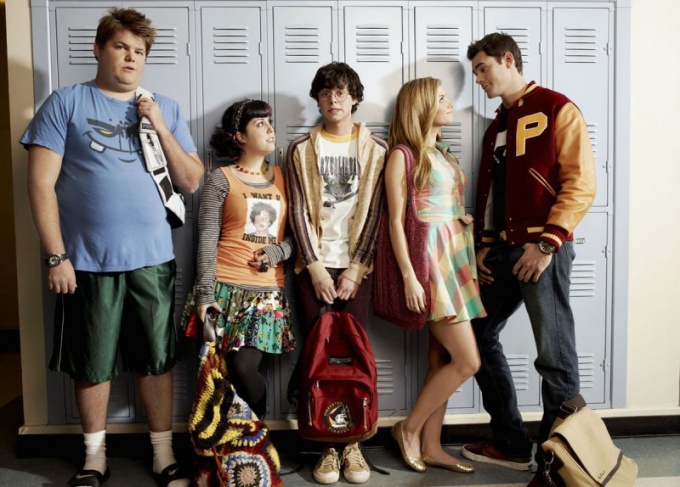 Instruction
Try to make the boys respect you. This feeling should be the basis of their relationship to you. For this, first of all, you need to foster respect for self. Be confident, don't react to stupid jokes, don't let boys treat you frivolously or familiar. However, the arrogance in this case is not acceptable because it will only alienate you from others. Communicate with peers with dignity, but without the snobbery.
Do not make friends with those who you really don't like. In childhood and adolescence arise first feelings and novels. Don't be afraid to refuse the boys who did not cause you liking. Learn to say "no": it will bring you many benefits in the future.
If you want to fit in with the boys, not necessarily to share all their "male" Hobbies. Enough to respect what they are addicted to, and cheer for them at sporting events, interested in music and films they like. Be an open and friendly person, but don't forget that you are a girl.
Try to make the boys feel a real man next to you. At this age it's pretty simple, because for teenagers is very important the approval of others, recognition by others of their positive qualities. Be weak, ask for help and protection, if necessary. Cheer for their victories, support in difficult undertakings, and in any case, do not humiliate, especially when we are talking about physical strength.
Useful advice
In a difficult situation, ask the advice of a more adult you trust. It can be mom, older sister or even a teacher. In some cases you can call an anonymous hotline. The side view will help to settle some problems with the boys.
Advice 6: How to behave in the mosque
Temple of any religion - a very special place where the rules of behavior established over the centuries. Today, the temples are not only a place of worship, but often tourist attractions. An increasing number of tourists, including the Gentiles, attends churches and mosques, not knowing the most basic rules of being in these places.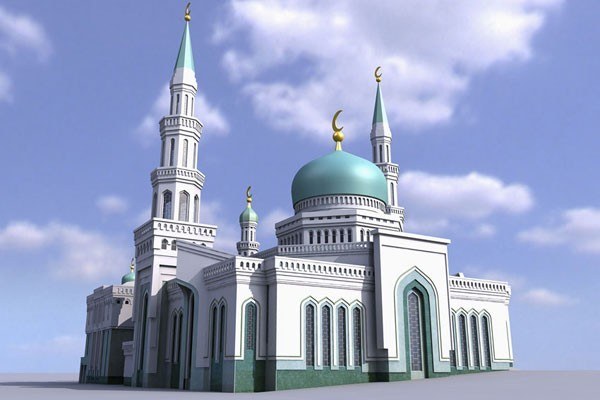 Instruction
Mosque - Shrine in Islam, the place where Muslims conduct prayers (prayers). They also are holidays, not necessarily religious, speech figures of Islamic culture, the competition of reciters of the Quran. From the minaret of the mosque is the call to prayer. Ie for Muslims, the mosque is not only a sacred place but also a place public, where you can come in sorrow and in joy, to find support and understanding, and most importantly – advice.
Women and men can enter the mosque through one entrance, and through different ways, but they will pray in different prayer halls. As a rule, meeting women's prayer are on the second floor.
The communion of a Muslim with the heterodox is strictly prohibited. Especially in the mosque. Not ladies to say to men, my own husband or guardian can communicate only on the street.
Women should not appear in the mosque during the critical days, clothing should cover her whole body. The only exception to hands, feet and face. The hair should be hidden under a hat. Both women and men must be dressed in clean, neat clothes in neutral colors.
As the floors in the mosques cover the carpets, leave shoes at the entrance put. It should be noted that peculiarity of the people in the mosque: absolutely, everyone is free to behave fairly relaxed, it is possible to sit, lie down, eat, chat among themselves. With all this, someone may perform your Salaah. But it is not necessary to talk loudly, to laugh or to speak the language, this will offend the ears of Allah.
At the time of the prayer all believers should take his bath and to line up in rows behind the Imam. If someone doesn't participate in the prayer, he did not have to leave the house of prayer, only remember that you need to behave quietly and respectful of worshipers.
There are also a number of specific prohibitions for all, regardless of gender and religion. In the mosque is strictly forbidden to engage in trade, display weapons, trying to find the lost, to raise the voice, to discuss worldly issues over sitting, to argue for a place for prayer, to spit, to emit a snapping.
Muslims believe that it is not necessary to mention the name of Allah, that is in vain. Idle stay in the mosque, as a rule, condemns. Impermissible contact with a greeting or talking to those who have already started their prayer or reading the Quran. If praying will notice that someone is behaving correctly or not worthy, it is his duty to do the correct point.