Instruction
Contact the police Department at the place of your registration, if still you do not know, started the criminal case against the person who caused you damage, if your statement still there was no reaction on the part of employees of internal Affairs. If the case is still opened, ask in connection with your appeal went unheeded. It often happens that the statement "lose" or do not think the occasion is too serious to prosecute. In this case, contact the Prosecutor's office a complaint against the inaction of police officers.
The complaint must be made in two copies and each of them shall bear the registration number of the document. Include all of your existing documents proving the legitimacy of your demands. However, it is possible to send a registered letter with notification. In that case, if within two weeks from the date the Prosecutor's office, no "progress" in the case did not happen, you may request the refusal in excitation of criminal case and complain to a higher authority. If possible, contact the office of the Deputy of the state Duma of the Russian Federation in your district and urban/regional administration with the complaint. In the end, if the rightness is on your side, the case will be opened, and unscrupulous employees of internal Affairs will be held accountable for inaction.
If you want to find out whether the case filed against you, contact the office UVD – step rash. Ask to know about confidants or relatives.
When it comes to credit card debt Bank or evasion of military service, contact the FSP and the military, respectively. Neither the bailiffs nor the military have no right to detain you, so go there quietly.
If your fault was the accident, which killed or injured people, and you fled the scene, ask someone from relatives or those persons whom you trust to contact the police and find out whether there was instituted a criminal case against you. But in any case, it will then call the relatives of those killed or wounded with an expression of condolences, and ask how you can atone for them, not ignore them.
Advice 2: How to find out about accidents
No one is immune from an accident. If a loved one or family member suddenly disappeared, you should immediately start looking for him. It is possible that the information about it already available in the relevant databases.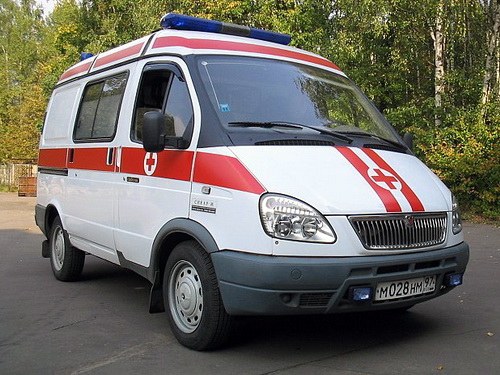 Instruction
Call the Bureau of registration
of accidents
cases (BRNS) in your city. In
a single
database BRNS contains all information about persons admitted to hospitals and morgues or detained by the police. Tell us in detail the operator about the incident and read the information for the last day available to BRNS.
Please contact the "Ambulance", which can be more recent information about all admitted to hospital and taken to the morgue. Keep in mind that your loved one could not be in possession of any documents.
If you have not received the desired information in BURNS, or in your city has not yet opened this facility, contact the Department of internal Affairs at the place of residence of the missing. Don't wait until three days pass, as it is illegal (especially against children and disabled people). If you refuse to accept the application, contact the Prosecutor's office.
Make a statement to the chief of police. Select the missing name, age, approximate height and weight, distinguishing marks. Submit a photo, preferably one that was made recently, clothing for the season. Check that the statement was not only accepted, but was. Only then will the police actually start to investigative activities, the results of which will be required immediately to inform you.
If you are confident that your relative became the victim of a crime, not an accident, send a statement to the Prosecutor's office for criminal prosecution. However, you'll need serious evidence to the case was given the go. Remember, whether there were any threats against your family member, all was in order in his work, did not appear whether he has recently a large amount of money. It is possible that he often had late returning home from work or school. Tell all this to the investigator.
If you have money, you can turn to private investigators. Give them all the available information about this person and wait for the results of the investigation.
Advice 3: What to do if you cheated on her? How to get revenge on his lover?
Unfortunately, from the betrayal no one is immune. She finds beautiful and not, rich and poor, healthy and sick. This often pushes people to revenge. For example, after her husband's infidelity, unhappy wives are willing to almost everything to the mistress got what she deserved! No wonder they say that revenge is a dish served cold.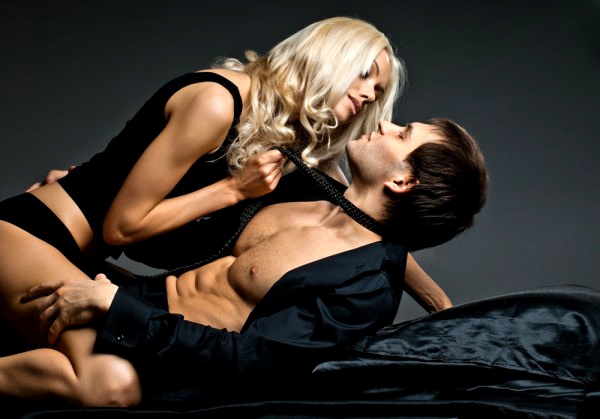 How to get revenge on husband's mistress?
One of the ways to get revenge on husband's mistress comes down to the principle of "like cures". To repay in the same coin – what could be worse? For this one should calculate, if she is married. She might have loved one. Romance with him to have, of course, not necessary – no need to stoop to their level. Simply "mark" in his company. Mistress needs to know that her pious started on the side kind of affair.
The main point of this revenge is to make the destructor of a family to worry about and very jealous. If its male it really expensive, it on your own skin will understand what it means cheating.
How to teach my husband and his mistress?
You can resort to a psychological solution to the problem. To surprise my husband and his mistress – is the top skill. Let both get their just deserts! The main thing here – to his mistress never seen his wife. In addition, you must have the patience of an angel, because after all that was experienced, to maintain sobriety of mind and composure is not so simple. If all conditions are met, you can begin carrying out his revenge.
Care should be taken to meet the mistress, he can gain her trust. If her trust is gained, should under any pretext to invite the shameless home wrecker to his home. The husband must be home at the time. In what an awkward position to be and the mistress and her husband when they gently drive each other! Then you can both Express all that I am, and to expel them from the apartment or to leave. Here it is – revenge-wife.
How to hurt your husband's mistress?
This method, of course, should not be taken seriously because he looks more like childish pranks than adequate revenge wife. However, not to mention it would be wrong. You can make fun of her husband's mistress, print her picture with the caption: "warning: the destroyer of families!" Such leaflets should be put up on street poles, kiosks and in her own home, if you know the address.
How to take revenge, but do no harm?
Before revenge the husband's mistress, you should calm down and weigh all the "pros" and "cons". Revenge can not tolerate the outburst of emotions and revenge of the wives – especially, as in this case, you can commit follies. The situation needs to start to perform and then to act.
Revenge of the wife, which changed beloved husband, should be adequate. We should not stoop to the level of sabotage. It is recommended to take yourself in hand and talk with him to sort out this problem. Perhaps the reason for the infidelity are not as bad as it seems at first glance, because men are by nature polygamous. Maybe he already realized it and repented. Here are all individually.
It is difficult to leave her husband, if any, for example, children and living a clean and sincere love. Revenge is a complex and dangerous thing. If the husband really felt guilty, then most likely he will take up the mind and breaks all relations with his girlfriend-mistress. So this will be a revenge of his wife in her place! After all, what could be worse, if you dare own lover?
Revenge wife. How not to commit follies?
Unfortunately, some women are just too emotional after her husband's infidelity guided by emotions and not common sense. Constant thoughts and obsessions of revenge can sweep through them, pushing to implement the most bloodthirsty plans. At this stage you should stop and not go beyond the limit of their dreams and fantasies.
Otherwise, it can lead to irreparable consequences, for which a woman may incur criminal liability up to imprisonment. No need to resort to black magic to get revenge on husband's mistress. It is not necessary to hex her, because any dealings with the dark forces is a sin. It is important to understand that a boomerang effect has not been canceled: such evil will return, and even threefold in size.