Instruction
The man who has to speak in public, must be fought with all sorts of speech disabilities. If available, do not hesitate to contact a speech therapist, despite the adult age. The view that these specialists only work with children, is fundamentally wrong.
Do not paint the speaker and voice on a single note. Often the speaker does not notice the monotony of the speech. Record it using a recorder or computer and then play. If you speak monotonously, you will notice it. You will learn how to change the tone of voice from the beginning to the end of the sentence depending on whether it is affirmative or interrogative.
Pay attention to the content of the spoken phrases. If there are no multiple repetition of the same words? Can't some of them be replaced by pronouns and synonyms?
Fight the tautology. A few consecutive words that have the same value, without loss of meaning be replaced by one word.
Correctly aligned words within a sentence, even if it is difficult.
If you do not know the meaning of a word, either learn it or refrain from using the word. Never allow liberties in the use of phraseology. Before you use any of them to find out how it sounds exactly. Also, don't use in relation to nouns adjectives, they do not fit.
Get rid of the habit to dilute it words-parasites. Without the words "here", "well", "means" and similar is possible to do. Also clean it from jargon. Replace them professional terms.
Improving communication skills is impossible without taking into account the experience of others. Read and listen to well-written texts, and will not notice as you start to speak better.
Finally, never read the text with a sheet of paper, a laptop screen, phone. Make a short plan of speech to occasionally look at him, and the rest remember. Before class, be sure to rehearse, to be sure, I remember that all is well.
Advice 2 : How to train it
Today it is quite difficult to find a man endowed with excellent diction and speech. A few of them possess pleasant voice and ability to pronounce words clearly and legibly, but they do not use their voice and a variety of tools enhance the impact on the audience. Do not despair, because you can develop it quite easily. The main condition – it is a constant practice.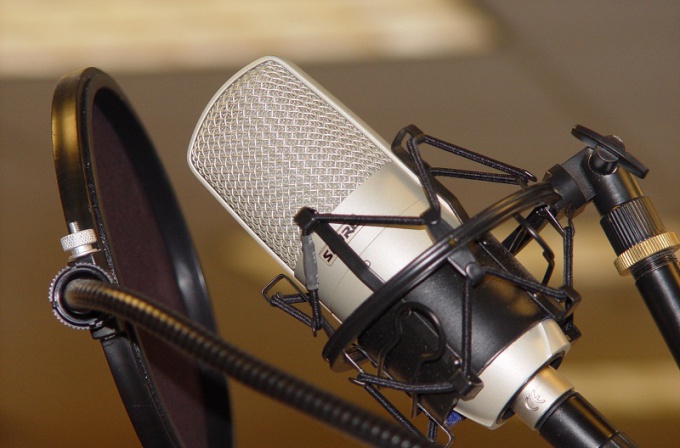 Instruction
You should start with a warm up, and in our case - with an introductory exercise. So find an empty room in which nothing will interfere with or embarrass you. Each exercise is for 5-10 minutes.
Training of the exhalation. Take the following position: feet on width of shoulders, hands on waist. By typing in your lungs sufficient air, take a slow breath, and lips should be tight squeeze, but leave a small opening so that you have felt air resistance. In the process you can discuss different poems. Also, this exercise can be performed in conjunction with sit-UPS, Jogging or simply walking.
Training breath. Leaning forward, inhale (the back must be kept as straight as possible), then returning to the starting position, slowly exhale the air and pull the sound of "GIM-m-m-m". After this exercise, you need to perform one more thing: closing the mouth, inhale through the nose maximizes the nostrils, and exhale - press the forefinger.
Training of the tongue and lips. For training of the upper lip, alternately pronounce the following sounds "GL", "VN", "VL", and for the bottom – "BZ", "GZ", "BZ". Try to give your language shape shovel, and then laid him on the lower lip, say "And", "uh".
After completing all the above exercises, you can proceed to the development of diction. The following exercises are aimed at elimination of a variety of errors in the pronunciation of words.
Tilt your head back and chin hold in a certain position, then say "MAY", "WI", "BAY", and so on. The sound "Th" should return the head to its original position.
Throwing his head back a little to "rinse" your mouth with air, pronouncing the sound "M", but try not to push the lower jaw. Try to yawn with your mouth closed.
Standing straight, slowly exhale the air from your lungs and say "SSSSS...", "SHHHH...", "RRRR...", "RIRIRI...", "ZHZHZHZH...". Hold his nose and read the text, which is quite a lot of letters "N" and "M".