Instruction
Take a voice recorder or cell phone with voice recording function and at the usual pace put any text. For example, imagine talking to your mother or friend to retell the content of the film. Listen to the recording and objectively evaluate how fast the pace of your voice and how speech errors you allow. Ask yourself the question is it easy for a stranger to understand your speech. In the end, decide whether you will be able to learn to speak slowly and clearly yourself, or you will have to turn to a speech therapist.
Try the exercise known since the time of the orator Demosthenes. Namely, the type in your mouth sea pebbles (if it is not, will help dragee-type chocolate raisins) and standing in front of a mirror, slowly and clearly spoken text, for example, read a poem or proverb. Do exercise daily, recording the results on tape, then listen to the recording and check your progress.
Open the book and read it out loud for a while. To read a standard book page you should leave at least two to three minutes. Initially do the exercise aloud, after a few days start to read about yourself, not forgetting glances at the clock.
Sing out loud as much as possible, making sure to propagate clearly and distinctly all the end of words. If you do not hesitate, go to a karaoke bar. Choose a slow tempo song, for example, Russian folk, get used to their measured pace. If you sing there is no possibility or desire, in the course of conversation quietly hit the rhythm with his foot, trying to speak in rhythm to his movements and keep the rhythm.
Develop muscles of the tongue, performing simple speech therapy exercises. Focus on the language form of boats, widely lick your lips in a circle like lick with them jam. Turn language into a tube and move them with an open mouth forward and backward. Get the tip of the tongue to the sky. All the movements of daily repeat 10 - 15 times.
If independent attempts do not give the desired result, consult a speech therapist or sign up for acting classes. You will be the teacher of stage speech that speech errors and pick up the individual way to correct them. In addition, studies with a stranger keep in good shape.
Advice 2 : How to learn to speak correctly
A competent literary language, rich vocabulary - the key to a successful career. But in order to speak beautifully, do not have seven years to go hand in hand with a tutor. More important than personal effort and desire to achieve goals.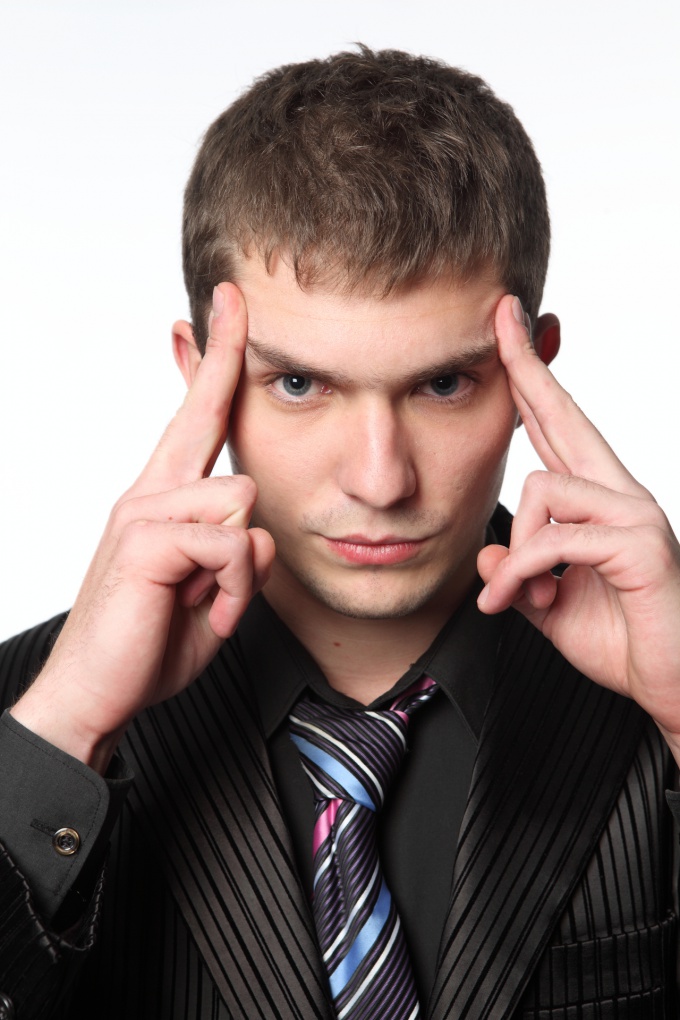 Instruction
To think about what you say. Initially focus on the meaning of statements is incredibly difficult. After all, most people unconsciously use the same hackneyed expressions, weaving back and swearing, and the words parasites, and stamps. In order to build your speech, one should speak more clearly and concisely. The phrase should be simple and clear. It is a mindset. And building your language, man changes himself for the better. And swing the mind is as difficult as rock muscle or not used to doing push UPS, fifty times.
Down with the expletives. If we continue the analogy with the novice athlete, for the body important a good balanced diet. Down with chips, long live natural food with high protein content, vegetables and fruit. Our language needs new books, films and programs in which you can get acquainted with samples of appropriate language and logical reasoning. Mat and parasites should be excluded from their use strongly. Youth and professional slang and colloquialisms acceptable, but only in his circle. One of the most important rules literate, literary speech - relevance.
Record and listen. Should conduct an experiment - to leave the recorder turned on, and then listen to his speech. Many people may understand himself. For example, to catch the words-parasites or stress. But sometimes you have to show your friends. Sorry, friends, acquaintances, in reality, can not always help to cope with this problem. So people tuned in overcoming their speech problems, have to expand the circle of friends: look for competent and educated people. Sometimes even it is necessary to tell about his intention. And rare people will refuse to help.
Books and dictionaries. They will help to nourish the personal lexicon. The first is to deal with the stress. Call cakes, the expert - all of this is to write on the card and periodically refresh their memories. The dictionary of synonyms is no less important. It allows you to master the shades of meaning. It's not always red - it is red, it may be the scarlet, and crimson, and scarlet. Learning new words, one begins to see new colors, hear new sounds and feel new thoughts.
Advice 3 : How to learn to speak correctly and beautifully
Correct literate speech, well-delivered voice open many previously closed doors. For example, in such an important event like an exam, it is important to speak clearly, not to mumble, then the doubts of the examiners, your response will win them votes in your favor. So if you have similar important event in the next couple of months, start him training now.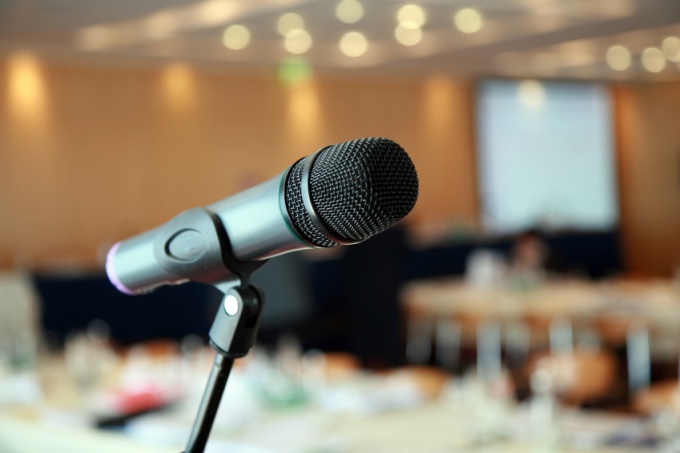 Instruction
Public speaking success depends on many factors. To consider all the details. First, consider where you start your speech, and how it will be finished. In the beginning you need to attract the attention of listeners and tell briefly what they hear in your speech. Use key phrases, speak simply, without complex verbal structures. Secondly, the body of your speech must contain a reasonable disclosure of the questions which you put to the audience at the beginning. You have to be ready at any time to answer questions.
In addition to the reasonableness of the speech, you must have a rich vocabulary. Try to avoid speech patterns and speech dies. No slang and words-parasites. Less new loan words, especially if they are easy to replace commonly used. The ability to perceive information. To get rid of junk words, when communicating with friends, enter the penalties for their use. Fine best to use one that will benefit your cause the development of correct and beautiful speech. For example, to rewrite a page of the novel pen classic.
The third success factor – diction. To improve it, pronounce the tongue twisters. The classic technique is to stuff his mouth with nuts and speak with them, you can also say tongue twisters at different rates. If you can't understand what are the speech defects you have to overcome – record your presentation or an excerpt from any book. When you listen, make a note of all the shortcomings and correct their mistakes. Common problems is the uncontrolled change of voice, swallowing endings.
If you have a problem with the tone of voice, try to use breathing exercises. If it rises the upper part of the chest, then you have a thoracic breathing. It's weak, starting to speak, you quickly suffocate. When diaphragmatic breath increases abdominal. To learn to breathe with the diaphragm, regularly sing, holding notes up to the limit of the lungs. Another exercise – take a few short breaths and exhales, acting with the abdominal muscles, they need to push out the air.
In conclusion, I would like to focus on confidence of speech. Even after completing all the recommendations, you may feel like you are overcome with fear. It is natural in a public speech, but it can be overcome. Before the speech, mash not only the face but also the body, physical exercise will prepare your body. Take a few deep breaths. At the time of the speech straighten your shoulders and straighten your back so as not to pinch the breath. So you will quickly cope with the anxiety
Advice 4 : How to learn to talk
The ability to speak – to convey thoughts through speech is the primary characteristic that distinguishes man from animal. This gift has helped mankind to achieve all of what we have now. However, everyone in his life noticed that people talk differently: some can listen for hours, to listen to others to the end is impossible, I want to either close your ears or just run away. To learn how to speak beautifully, you can use the following tips.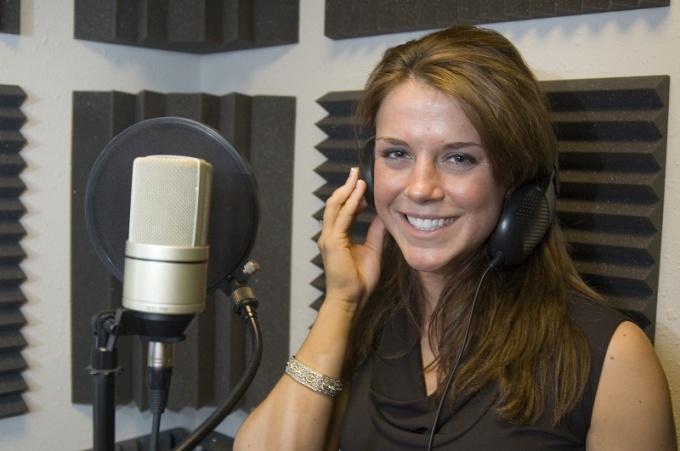 Instruction
First you need to completely eliminate profanity from your speech. Even if you believe that your speech sounds adequately, the interviewer may think otherwise and instead get to the heart, it filters your words.
Try to be less pompous and arrogant when you talk. Otherwise, this behavior will only lead to the fact that all the surrounding turn away from you. Your speech should be simple and understandable to the interviewee, it should not belittle it and cause irritation.
Almost every person uses a words-parasites. Sometimes we do not notice how frequent these words (e.g. here, this, that, well, so and so forth), they can essentially ruin your speech. To get rid of such bad habits possible, but at the same time it will be very difficult. First, write down what you normally say on tape and listen to yourself. When you communicate with other people, watch what they say, try note to myself which words-parasites they use. After a while you learn to follow not only for others but for themselves. Instead of filling a pause with the phrase "Well-" better to remain silent.
Ensure that the correct stress in words. Perhaps you did not confuse what you don't say the words, but for other people it may a lot about you to say, and to be exact to ruin the experience.
Be concise, to Express their thoughts clearly, not throwing empty talk. In the case if you talk too much, but did not report any information, soon anyone will be bored talking to you.
Watch your comments and no offense, if people correct you. It is only good.
Advice 5 : How to learn to speak intelligently
It is a precious gift given to man. To say, however, can be different. Some people have difficulties in communication do not feel, always talk with ease, while others struggle to find the words, and in some cases capable of speech fall into a stupor. Fortunately, the ability beautifully and correctly to speak, can be developed.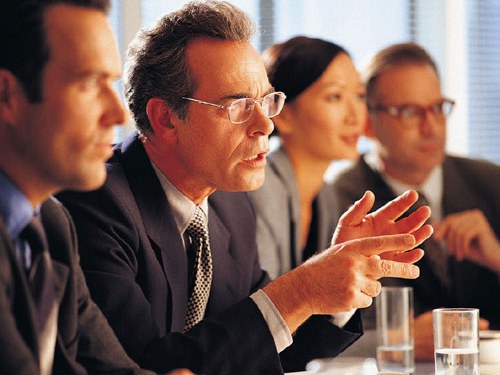 Instruction
Some people for their professional or any other activity has a lot to say. They have involuntarily formed an extensive vocabulary, and the ability to communicate is developed through such regular natural workouts. But such people are not too much. If you are really decided to learn beautifully and correctly to speak, you have to practice a lot.
Increase the time of intercourse. If no companions to help TV. Try to adjust to the speech of the speaker. It may not immediately begin to happen. It is necessary to speak out loud, otherwise you will not achieve the desired effect. As a result of such training, you should form a smooth it with the necessary semantic pauses. Vocabulary will be replenished with the correct conversational language.
Eliminate from your vocabulary words-parasites. Avoid long pauses. Always try to respect the coherence of the speech.
In conversation, people share information. The ability to fully and vividly present to her companion, too, can learn. Significantly increase the information content of speech will help you a game called "talk about anything". One of the interlocutors offers another subject about which he should say a good literary language for five minutes. At first it is not easy. Gradually increase this time to 10 or even 15 minutes.
Make a rule daily reading of books and articles. This will also help to expand your vocabulary. Try to remember vibrant pace, expressions, statements. All this will help to make your speech colorful and memorable.
Improve the technique of speech, a daily practice. Stand before the mirror, tell yourself everything that happened during the day. Watch your facial expressions and gestures.