Instruction
Fresh fish carefully gut, remove the gills, do not wash, just wipe with a rag. Then RUB inside and out with salt, ground black pepper, wrap with cheesecloth and hang it on draught. Thus treated the fish out of the refrigerator can be stored for about 3 days.
Place the fish in a container of cold water, put on medium heat, bring water to vigorous boil, then remove from heat and store in a cool place. The shelf life of fish about 7 days.
Take fresh fish, overlaid on all sides by kelp, garlic, fresh stinging nettles, wild garlic and place in a cool place. Shelf life - up to 5 days.
Fish clean, gut, wipe dry, especially inside, wrap with absorbent paper, after a good soaking it with salt and dried. Then each carcass, wrap in dry cloth. Shelf life – up to 5 days.
Cut the fish, sprinkle inside and out with coarse salt, then wrap in a cloth, pre-moistened with sweetened vinegar (1 piece sugar 0, 5 liters of vinegar). The shelf life is 3-5 days.
Fresh fish is cleaned from the innards, wash thoroughly, wipe with vinegar, and put on 10-15 minutes in salted water. A shelf life of approximately 5 days.
In okolozemnoi space fresh fish put a small piece of white bread soaked in vodka. Shelf life is 3 days.
Carcass fresh fish a good RUB with salicylic acid powder and wrap with a towel soaked with vinegar. Shelf life – up to 15 days.
Fresh fish, gut, wash in water and sprinkle with sugar at the rate of 1 tablespoon per 1 kilogram of fish. The sugar should melt and soak for 3-4 hours. Shelf life – up to 7 days.
The oysters were perfectly preserved without a refrigerator for about 5 days if placed in a cool place and cover with moss or algae.
Advice 2: How to store food without a refrigerator
You have a broken refrigerator? It would just solve the problem, if it happened in cold weather and in the presence of a balcony. However, in the warmer months keep the product in fresh condition, it is important to consider a few rules of proper storage.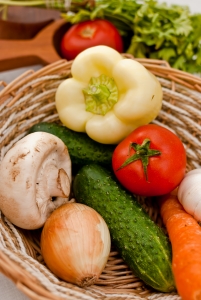 You will need
1. 1 tsp of salicylic acid, a towel.
2. Milk.
3. A clean towel vinegar.
4. Salt, pepper, gauze.
5. Parchment paper, vinegar 9%, salt.
6. Box, dry sand or sawdust.
7. Water, pot.
Instruction
Meat can be stored without refrigerator 3-5 days. To do this, mix one teaspoon of salicylic acid with 0.5 l of water and mix thoroughly. Rinse meat thoroughly under running water and separated from the bones. Moisten a linen napkin or towel in the solution and wrap the meat. The longest-stored beef and lamb. Less pork and poultry meat.
The second method of storage allows you to not spoil meat within 7 days. The meat is thoroughly washed, put them into a glass dish. Pour fresh milk, cover with a clean towel and put in a dark cool place. The milk will curdle and will not allow the transmission of air to the meat. Acid contained in milk will create unfavourable conditions for the formation and life of bacteria. Before cooking the meat thoroughly rinse and dry with paper towel.
In order to save the bird for several days, you need to prepare the vinegar and a clean towel. Liberally soak a towel with vinegar and wrap it the bird. As the drying towel to moisten it again in vinegar. Remember that it is better kept neotrogena game than gutted.
Fresh fish is cleaned from the guts, remove the gills. The fish washing is undesirable, it is necessary to wipe dry with a clean towel. Inside and outside to RUB the fish with salt and pepper, wrap in cheesecloth and hang in the draft.
The butter will remain, if it is folded in a glass jar and pour vinegar 9%, so that it covers the entire surface of the oil. You can save the oil by another way within three weeks, the butter cut into small pellets of approximately 200 grams each piece and wrap in parchment paper. Next you need to stack the briquettes oil in an enamel bowl filled with salt water (1 tbsp salt per 1 liter of water), cover the plate and deliver the goods. To store better in a cool dark place.
Eggs to touch and put in a box with the pointy end down. The eggs should not touch each other. Pour all the dried up sand, sawdust or wood ashes. It is necessary to store in a cool place.
Cucumbers perfectly preserved, if they lay down in the pot with tails down and pour cold water on ?. The water changes should be every day.