Instruction
The easiest way is to put salted
herring
in a glass jar and pour the brine in which it is solinas. Doesn't matter, sliced if you have herring or are you going to keep it in solid form, as long as the brine covers it all, leaving the top pieces on the air. Without the brine, they quickly dry up and lose its taste.
If the brine is not enough, prepare for herring special fill. Bringing beer to a boil, add black pepper and Bay leaf. Cool. Pour beer in a jar with a herring on top of a thin film pour vegetable oil and close the jar with parchment paper (in any case not a nylon cap). This is quite an old method of preserving herring fresh not on the same day.
One of my grandmother's recipes: the cleaned and gutted herring cut into pieces, lay in a glass jar. Pour vegetable oil or a special fill-a marinade of mayonnaise, herbs, onion, mustard and vinegar (in its sole discretion choose a combination of ingredients). However, the stored salted fish can be no more than 3-4 days. And the taste of herring, of course, will change significantly.
There is an effective way of storing salt herring for a long time, which many Housewives do not realize. Clean the fish, slice it, put it in a container and put in freezer. Surprisingly, after thawing at room temperature this herring can immediately bring to the table, lightly sprinkled with lemon juice and add vegetable oil. None of the guests can not tell the thawed fish from fresh, and most importantly – it did not lose its taste (as it is used in the fill). Store in the freezer salted herring is recommended only in a purified form and not more than 6 months.
Note
Purchased herring in a tin can after it was opened, it's forbidden to store in the same packaging. The fish is quickly oxidized, weather-beaten and may cause poisoning due to the interaction of air with the product and a tin can;

Fat herring under the action of oxygen quickly oxidizes and gives the fish a rancid taste, an unpleasant sour smell, forms a whitish or yellow "rusty" patina on the surface of the fish. If at least one of these signs you will find at my of herring, to use it for food impossible.
Advice 2 : How to keep herring
Herring – a favorite cold snack in Russia. It is especially good with hot boiled potatoes. And at any meal, this fish will always be a way. Love her and the weak and strong salt, in a spicy marinade, pickled and canned. How to keep herring that it is not spoiled?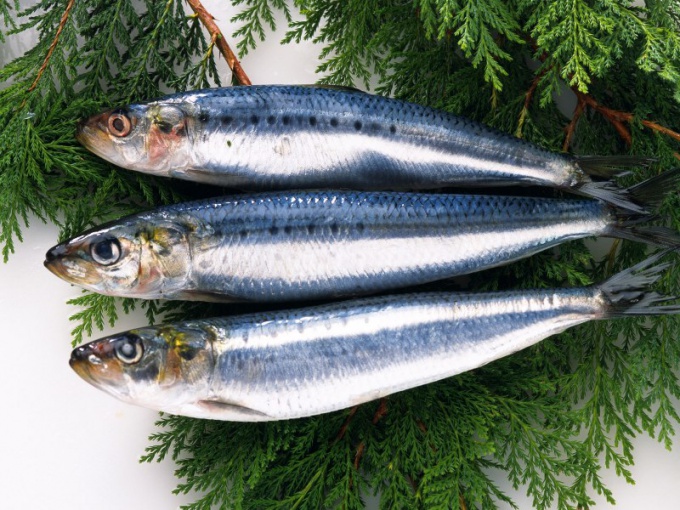 You will need
- salt;
beer;
- Bay leaf;
- black pepper;
- vegetable oil.
Instruction
Herring, which is stored in a home refrigerator on a plate or in a container, quickly "rust", it has an unpleasant metallic taste. This comes from the fact that interaction with air is oxidized fat. To avoid this, keep the better herring in a salt solution. Prepare the saline solution thus: put 200 grams of salt in a liter of water, pour this solution fish, close tightly and let stand in a cool, dark place. It could be a cellar or refrigerator.
In an ordinary household refrigerator herring in brine can be stored for about twenty days in the cellar – no more than ten.
Can cook and the other brine. Boil the beer, then put Bay leaves and fragrant black pepper. Wait until the solution has cooled, then pour over the herring on top, pour vegetable oil, close the lid to the container was not air access, and put in a dark and cool place.
If you buy herring in a tin and not used all at once, then you need to shift it in a different container. Store the herring in a tin. Don't put it in a metal container or a plastic container. Best of all – a ceramic, glass or enamel cookware with tight-fitting lid.
To herring last longer, better to scale it. Cut the head (the fish rots from the head), remove the entrails, disembowel her, well, skin. It is also good to remove the bone. Make a delicate incision along the back, then slide your finger while pressing on the incision to separate the ridge. Then turn over and pry off the ridge – it will fall behind easily. Then it is easier to have a clean fillet from the small lateral bones, cut the fins. Then pour a brine or butter or whole plate fillet or cut into pieces a La carte.
Remember that the fish (even smoked and salted) is one of the most perishable products in the home are not stored long. So better play it safe and keep the herring no longer than a week, even with all the conditions. Better not to buy herring more than your family can eat in two days.