Instruction
Spend time listening to jazz classics universally recognized, well-known abroad, and listen to the manner of performance of jazz vocalists. You will notice that jazz singing, unlike a simple pop singing requires the vocalist's strong voice and a wide operating range and excellent hearing, sense of rhythm and ability to improvise. In addition, the jazz are original sound production methods, which are not found in other styles, and they also need to master.
Every man by nature has a lot of potential, and therefore, even if your own voice seems weak, you can increase its strength and to develop it with the help of special exercises and proper breathing plays. Will pay enough attention to the correct formulation of breath – it is very important if you really want to learn to sing. Correct breathing performance, the ability to use the resources of his lungs – all this will give your voice strength and volume.
Learn to breathe individually, stomach, chest and diaphragm. During the singing, and exercises, try to breathe, giving the load on the muscles of the diaphragm and the press to take the pressure off the vocal cords and release your voice.
In addition to the ability to breathe jazz vocalist must be able to improvise. This ability is inseparable from the knowledge of music literacy and the availability of musical ear. Learning to improvise is not easy – for this you must train your ear for music, and also to constantly practice, improving the sense of rhythm, to feel the rhythmic and harmonic nuances of the music, joining them in their singing.
Strive to ensure that your voice is as free and agile, try to mimic the sound of different instruments, intone musical parties, to quickly start change of music. To learn such improvisation from scratch is almost impossible unless you study at home, so try to find a good teacher for jazz singing under the guidance of a competent teacher not only will you learn the technique of improvisation and improve your voice data, but also learn how to sing. Based on knowledge received from a teacher, you will be able to do
yourself
, but you will already know how to breathe correctly, and your voice will be supplied by the professional.
Don't forget in the learning process regularly to warm up – warm up in which you have to hit the notes played on the piano melody, the best way to improve your hearing and contribute to the proper voice training. Contrast to the usual singsong here is only that you repeat not the major and minor scale, and Blues scale.
You need to learn to feel the scale in parallel with the usual schemes that are used with regular singers. Start singing jazz with simple compositions that do not require high level skills and a wide vocal range. During the training, gradually increase the complexity of the performed compositions.
Advice 2: How to learn to sing by yourself
Learning to sing yourself, you are unlikely to become an Opera singer. But singing is beautiful and touching quite on forces to everyone. They say that opening your voice, man opens in the soul something new and interesting. Go ahead, everything is in your hands.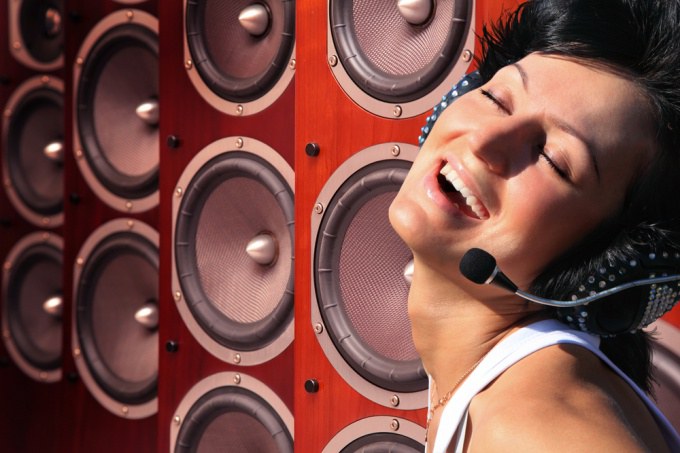 Instruction
Select a song where you will learn to sing. To start with the Russian folk song - lingering, lyrical, with a broad cantilena. The song should you like.
Learn the selected song. If you own a musical instrument, find sheet music and learn a song by them. If you do not own - will have to learn to vote. Turn on the drive, find somewhere the words and sing along. Then turn off the music and sing without it. Record yourself on tape and compare with the recording. Get it seems good. Did not work - keep practicing.
Learn correct singing breathing. Strong, beautiful, flexible voice comes from proper breath. Imagine that you're smelling a flower. Breath work is deep, but not coarse, and fill the air space of the chest. Train yourself to breathe correctly first, without singing. Then sing your song, using a deep singing breath.
Work on diction. Remember the tongue twisters. Say them slowly at first, then faster, gradually increasing the pace. Read the text of your song with expression, clearly pronouncing each consonant.
Think about what your song is. Try to imagine how it feels to be the hero of the song when he says a particular phrase, in any obstoyatelstvah he is who he is, how he looks, who sings. Imagine yourself the hero of this song. That song sounded good and liked the listener, you have to sing it in first person and invest in it their own experiences.
Advice 3: How to learn to hit the notes
To learn how to sing beautifully can even those who have never studied music and does not know notes. To become a professional singer, it is better to find a good teacher. But singing to yourself or you can learn very, good modern technical tools provide a lot of opportunities. First of all you need to learn how to take purely different sounds, that is, to control his voice.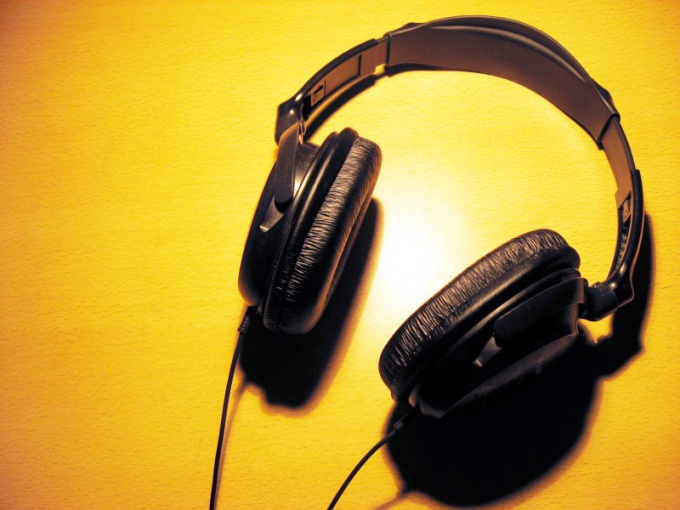 You will need
- computer with sound programs Guitar Pro and Sound Forge;
tuner (in-line);
- microphone and headphone;
- musical instrument;
- a collection of breathing exercises.
Instruction
Pay attention to how you breathe. Too many people taking a breath, pushing his chest. Meanwhile, the singer is necessary that the air column relied on the diaphragm. Try to breathe so that the fin remained motionless, and the diaphragm lowered. Control himself, his hand on the side of the waist. Repeat this exercise several times a day.
Learn how to sing one sound. Listen to what height gives you the tuner in a particular position and repeat. First, sing along with the tuner. Listen carefully to yourself and control. If you think that you have it does not work, sing a sound, record your voice in any audio editor and then compare it with the tuner.
Having mastered one sound, sing 2-3 consecutive. Find online notes of any scale. If it is a file with extension gtp, it at once you can open in Guitar Pro. Maybe need part of the range to be rewritten. Select the piece you will be able to sing freely. Sing all sounds in one breath. For this you need to learn how to do a short but deep breath and slow exhale.
Gradually master the whole gamut. When driving up to take your breath at the beginning of the octave, after the fourth stage at the end. In relation to the range of C major this is the breath before the first octave, after FA and then to the second octave. When singing a descending scale, the second breath will come after salt. Try to distribute your breath evenly so as not to choke the last sounds. Over time you will learn to sing in one breath the whole range and even more.
Pick a song you know well. It can be open in the same program, listen to and try to sing. Record your voice, listen to the performance and compare with the melody that gives the program. If you've learned a bit to play, for example, the guitar - find tabs for this song, learn the chords and sing to her own accompaniment. Record and listen to.
Select a song sung by the popular singer. Better if this song has you at the hearing. Put the record and sing along, not forgetting to take a breath in the right places. As a rule, you should breathe in between phrases, so choose a song with clear phrasing. Sing it without accompaniment, record and compare. Don't forget to adjust the places that you do not like. After each "work on mistakes" record your voice again and listen.
Advice 4: How to sing
The art of singing owned by many people. Some can sing very well without any training, others need training and constant practice. If you think that you can't sing, there are some techniques that will allow you to do it correctly.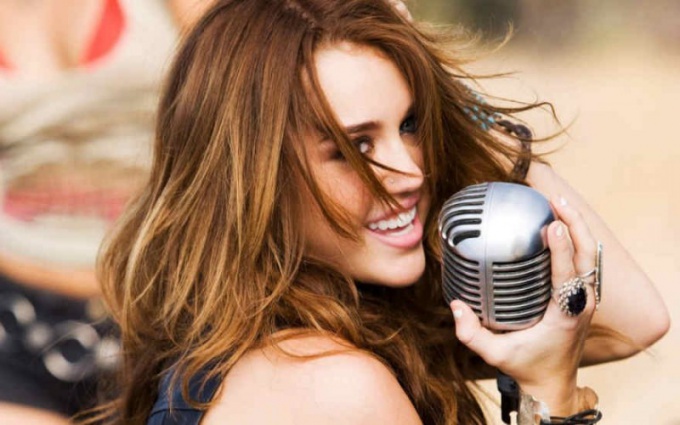 Vocal range
To learn to sing properly, it is very important to determine your vocal range voice (baritone, tenor, soprano, bass, etc.). It largely depends on the shape and size of your larynx. You can learn to use it as efficiently as possible, making very clear sound, but to change her shape and size you will not succeed. Understanding what vocal range you possess, you will learn which notes you can take and which can not, for objective reasons.
Anatomy
The more you know about the structure of your body, namely those parts that are directly involved in the process of singing, the better you will sing. Place your hand just below the collarbone. Take a few deep breaths and feel how your lungs rise when inhaling and fall when exhaling. Take a deep breath and raise your hand until, until you find the location of the maximum lift of the chest. At this point you can participate discomfort in the abdominal area. This happens due to the pressure that the diaphragm have on everything below your rib cage.
The position of the body
Correct singing begins with proper body position. Stand up straight, shoulders pull back a bit, spread the legs shoulder-width apart. One leg should be extended forward a little. This ensures proper breathing and allows the maximum use of lung capacity.
If you want to sing while sitting, keep your posture and do not cross your legs, feet need to be completely on the floor.
Breath
Singing is 80% the result of breathing, so it is very important to breathe correctly. Try to inhale and exhale to maximize the use of your stomach. In order to accustom yourself to this breath, complete the following exercise: lie on the floor and put a stack of books on your stomach, sing it in a normal pace so that the stack of books rose and fell with each inhalation and exhalation.
If you use only light, you will notice that you are very hard to reach those high notes.
Sing range
Practice singing scales as often as possible (20-30 minutes a day), it will help you to significantly improve the sound of your voice and strengthen the muscles involved in singing. At the first class accompaniest himself on the piano, then gradually start to cycle through notes without the aid of musical instruments.
Singing lessons
If you want to sing professionally, it is advisable to take lessons from a private tutor. The wrong training can only spoil your efforts. If you are not able to take private lessons, try to join local Amateur ensembles. As a rule, these associations also give good lessons.
Advice 5: How to learn to sing diaphragm
The diaphragm is the partition separating the thoracic cavity from the abdominal. This partition can strain and relax. Professional singers of the column of air rests on the diaphragm, that allows them to get a deep rich sound without excessive strain on the vocal cords. A common mistake novice singers – singing cords. This habit should get rid of.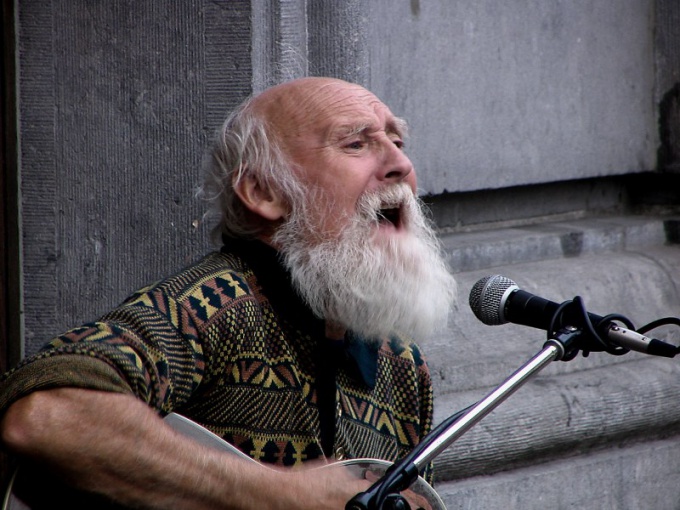 You will need
mirror;
- a collection of singsong;
tutorial solfeggio;
paper tape;
is a candle.
Instruction
"Singing diaphragm" – the term is not quite correct, the definition of "singing with support" would be more accurate. Before you start singing, you need to feel this support. Stand in front of the mirror. Place your hand on the waist so that the hand felt the lower edge. Take a very deep breath so that swollen belly. Remember this feeling. Slowly exhale through your mouth. Take several more breaths. This is abdominal breathing. He characterized most men. As for women, they are quite common thoracic type of breathing, not move apart when the lower ribs and the upper. If you have a thoracic breathing, pay particular attention to this exercise.
Learn to perform a few exercises breathing exercises. For example, such. Stand up straight. Hands lower along the trunk. Take a quick, deep breath, expanding the lower ribs, and then slow exhale through the mouth, folding his lips. Repeat this exercise several times a day, trying to do a deeper breath and slowing the pace of the exhalation.
To help learn how to breathe through the diaphragm can simple device. For example, cut out of thin paper ribbon. Inhale. Bring the ribbon to her lips and slowly exhale, trying to keep the ribbon is deviated as far as possible.
Good effect usually gives and exercise with a candle. Put the lit candle on the table at a distance of 1 m away. Inhale, feel that the column of air rests on the diaphragm. Slowly exhale, trying to blow out the flame. Do the exercise a couple more times, pushing the candle a few inches.
Try to sing a descant. For example, four of the bottom step of any scheme. Inhale. Sing an ascending scale in one breath. Take a breath and sing the same scale down. Control yourself, his hand on the lower ribs. When you inhale the ribs should expand, when you exhale – slowly move.
Take a breath. Sing any sound. Pull it up until the lung is not over the air. So sing the whole range. You must constantly feel that the column of air rests on the diaphragm.
Try singing a familiar song. You can sing along to the beloved performer. Before the beginning of the first sentence take a breath, sing the phrase on the exhale. The sheet music for beginning vocalists, the place where you want to take a breath, there is "bird". Find exercises you can, for example, in the textbook solfeggio for the first class.