Instruction
Colouring the hair is one with hennayou will get different shades of red colors, depending on time of henna on hair. And the combination of henna with Basma will help to get the shades from brown to black.
Before you start to use henna and Basma, you should know that natural dyes don't mix with the chemical. If you have stained, melirovanie hair or doing a Perm, it is not necessary to paint them with henna. The shade can be the most unexpected. Also you do not get to repaint the hair, yet they are painted with henna.
Before painting with natural dyes wash hair well and dry them.
Henna pour hot water (temperature up to 90 degrees), at a higher temperature, its coloring properties are deteriorated. Basma you can pour boiling water. Use porcelain ware.
Decide on the color and method of painting. Can be applied to the hair first henna and Basma, you can prepare the mixture. Keep in mind that Basma dyeing hair will turn green.
Separate staining. To get the black color apply on the hair first henna and soak for about an hour. Then rinse and dry hair. Then apply a paste of Basma and take 2-3 hours. To hair bought light brown color, keep the Basma 15-20 minutes, brown – 1-1.5 hours.
An easier way is to mix henna with Basma. Mix 3 parts Basma and 1 part henna, soak for 2-3 hours and you will get a black color. If you hold this mixture for 1 hour, then get blonde shade, and 1.5 hours brown. 2 parts henna and 1 part Basma, marked on the 1 hour, will give a bronze tone to it. Light brown color can happen if you mix equal parts of henna and Basma and keep on your head for 1 hour.
Rinse henna and Basma warm water without shampoo. After coloring the hair it is advisable not to wash for 3 days. If you want to make hair lighter, rinse them with water with lemon juice or vinegar.When using natural dyes, your hair will always healthy and well groomed. And affordable price of henna and Basma makes these funds even more attractive and popular.
Note
How to dye your hair with Basma! Detailed instructions + PHOTOS and color TABLE! Basma Iranian Natural is the best dye to ensure maximum care and without any damage to paint HAIR in dark shades, it consists of shredded plants and 100% natural, it is therefore not only color, but also nourishes the hair, strengthens hair making it thicker and lusher!
Useful advice
In addition to painting, Basma and henna well affect the skin of the head and hair roots, and also contribute to the strengthening and growth of hair. If you want to improve your hair without dyeing it, you can just wash hair with a weak solution of henna or Basma. In addition, prior to painting, Basma and henna hair, add paint two egg yolks. In this case, the powder will be much easier to slip away, and she ink mask will bring the greatest therapeutic effect.
Advice 2: How often can you dye your hair with henna
To dye with henna is not as convenient as artificial colors because its application presents a problem. However, natural paint almost does not harm the hair and allows you to achieve a wide spectrum of colors.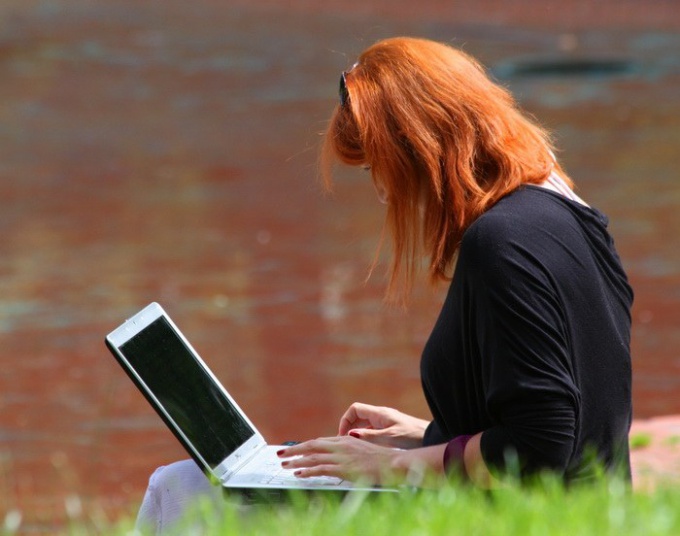 Instruction
Henna has a positive impact on the follicles, and the hair, in some cases, it can accelerate the growth of hair. You need to bear in mind that henna fades faster than chemical dyes, however, it is not removed from the hair completely. Re-dyeing do a more intense color, because the henna builds up, filling the structure of the hair. At first, in order to achieve the correct color with this cumulative effect, you can apply henna on the hair once in a month and a half in the future fairly regularly to touch up the roots, and the bulk of the hair treated with henna every four to five months.
To strengthen the positive effect of henna, you can add other nutrients. Work well essential oil, for example, burdock or jojoba oil, decoctions of various herbs, or even whey. However, even without them, the henna affects the hair well, if you don't use it too often.
In the minds of most people, henna is strongly associated with a bright red color. In fact, when using it is possible to achieve any shades except bright blonde. It all depends on the organic additives used for the preparation of the coloring composition. They can be used to dye the hair in light brown, chestnut, black, brown and, of course, red.
For example, for obtaining blue-black hair color usually uses a mixture of henna and Indigo powder. For receiving the fiery-red, almost red hair using natural henna. To get a natural chocolate hair color you can take a mixture of black and red henna and add ground coffee. Correspondingly, the range of shades that you can get with henna is extremely wide.
Of course, henna is not a panacea, it has a drying effect, so it is advisable when it is used regularly apply moisturising balms and masks for hair. The effect is seen when too frequent applications, so it is not necessary to apply henna for all hair length every month once you have achieved the desired shade. If you have naturally very dry hair, along with scalp, it is better to abandon this method of staining.
After you use henna to change the color of the hair with artificial colors is almost impossible. Henna coats the hair tightly against ingress of extraneous coloring pigments, so if you want to repaint in a different color, will have to wait until the hair is colored with henna, it'll grow back. In some cases, the reaction of henna and chemical dye can be unpredictable, hair can purchase unnatural shades down to green or blue.