Instruction
Colouring the hair is one with hennayou will get different shades of red colors, depending on time of henna on hair. And the combination of henna with Basma will help to get the shades from brown to black.
Before you start to use henna and Basma, you should know that natural dyes don't mix with the chemical. If you have stained, melirovanie hair or doing a Perm, it is not necessary to paint them with henna. The shade can be the most unexpected. Also you do not get to repaint the hair, yet they are painted with henna.
Before painting with natural dyes wash hair well and dry them.
Henna pour hot water (temperature up to 90 degrees), at a higher temperature, its coloring properties are deteriorated. Basma you can pour boiling water. Use porcelain ware.
Decide on the color and method of painting. Can be applied to the hair first henna and Basma, you can prepare the mixture. Keep in mind that Basma dyeing hair will turn green.
Separate staining. To get the black color apply on the hair first henna and soak for about an hour. Then rinse and dry hair. Then apply a paste of Basma and take 2-3 hours. To hair bought light brown color, keep the Basma 15-20 minutes, brown – 1-1.5 hours.
An easier way is to mix henna with Basma. Mix 3 parts Basma and 1 part henna, soak for 2-3 hours and you will get a black color. If you hold this mixture for 1 hour, then get blonde shade, and 1.5 hours brown. 2 parts henna and 1 part Basma, marked on the 1 hour, will give a bronze tone to it. Light brown color can happen if you mix equal parts of henna and Basma and keep on your head for 1 hour.
Rinse henna and Basma warm water without shampoo. After coloring the hair it is advisable not to wash for 3 days. If you want to make hair lighter, rinse them with water with lemon juice or vinegar.When using natural dyes, your hair will always healthy and well groomed. And affordable price of henna and Basma makes these funds even more attractive and popular.
Note
How to dye your hair with Basma! Detailed instructions + PHOTOS and color TABLE! Basma Iranian Natural is the best dye to ensure maximum care and without any damage to paint HAIR in dark shades, it consists of shredded plants and 100% natural, it is therefore not only color, but also nourishes the hair, strengthens hair making it thicker and lusher!
Useful advice
In addition to painting, Basma and henna well affect the skin of the head and hair roots, and also contribute to the strengthening and growth of hair. If you want to improve your hair without dyeing it, you can just wash hair with a weak solution of henna or Basma. In addition, prior to painting, Basma and henna hair, add paint two egg yolks. In this case, the powder will be much easier to slip away, and she ink mask will bring the greatest therapeutic effect.
Advice 2: How to color gray hair with henna
Henna is considered a natural dye, which gives hair extremely beautiful intense color, and yet at the same time restores and heals. Henna is made from the leaves of tropical plants. For the price it cheap that's why so popular. Color henna thanks to a special acid that binds the collagen and hair keratin in the skin cells, staining them red. It is very convenient to paint appeared gray.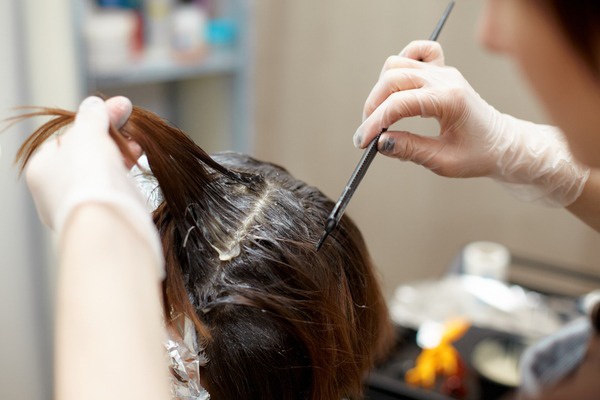 Instruction
For long hair you will need 200 grams of henna, for short 50, you Need to prepare disposable or rubber gloves, a brush for painting, a towel, a cream, a package or cellophane tape, studs.
Further, it should be diluted with boiling water henna. Mixture stir until a thick slurry is obtained. In order to obtain a more intense color, you will need the mixture add a few drops of essential oil. In addition, it will help the dye more evenly distributed throughout the hair.
Now you can start dyeing gray hair, pre-prepared covering shoulders with a towel. The cream can be applied on the edge of the hair on the forehead in order not to stain the scalp. Before the procedure, thoroughly rinse and dry the hair. Staining to start with the head, that is, first the roots and then along the entire length of hair.
Making sure that the henna on your hair lay evenly, wrap your hair with a plastic bag and wrap a towel. The time of henna depends on the planned hue and structure from the hair. To paint the gray hair you will need on average 10-15 minutes. Wash off the dye better without shampoo warm, clean water. Besides to rinse until the water stays clean. The color of henna shows a few days after coloring.
Note
The properties of henna was used in Ancient Egypt. The plant from which the dye contains a lot of tannins and essential oils, because of this henna is very useful for hair, because they are stronger, healthier, become shiny and elastic. As henna heals the hair roots, helps with dandruff, protects them from the harmful effects of the sun and stops hair loss.
Useful advice
There is a more laborious way of painting with henna gray hair, but his result richer. Fresh warmed lemon juice, dilute the prepared henna for ten hours before coloring. You should then put the mixture in a warm place. Ten hours to use it. Henna in an acidic environment appears much better.
Advice 3: How to dye your hair without compromising their health: Basma
Among natural dyes for hair stable position of old is Basma powder from the dried leaves of indigofera that allows you to color your hair in shades of rich brown and black.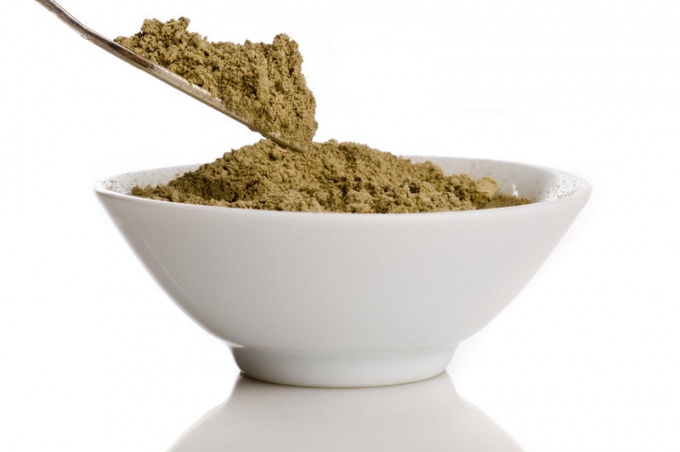 In the same way as henna, Basma strengthens hair, promoting hair growth. Pure Basma will color the hair in the emerald color, so this paint is used in combination with henna.Depending on the desired result using the following proportions:
- to get a bronze color on dark brown hair: 2 parts henna powder 1 part powder Basma;
- a deep chestnut color on dark blonde and Auburn hair: 1 part of the powder henna and 1 part Basma powder;
- to obtain a black color of hair : 1 part henna powder, 2 parts of powder Basma.
Mix the powders with hot water with olive oil, time kept, depending on the intensity desired result and the original color of hair. Most often the desired result is achieved individually through a series of trial and easy-to-edit ratio, and exposure time. If you need to paint the gray hair, henna and Basma should be applied consistently, in this case, the powders are mixed: first, the hair is henna, and then, after exposure to henna on damp washed hair is Basma.
Perhaps the downside of staining Basma is what a specific colour result is impossible to predict, to come to what you want, by trial and error (of course, if you're not lucky in the beginning, and you will not find after the first staining "their" color). So if you need to obtain a specific shade, and not "darker" or "brighter", perhaps you should choose a different dye.
To smooth the result of a botched dye it is possible to use an oil mask. Burdock, olive AI almond oil should be slightly warmed and applied to dyed hair, wear a shower cap, wrap with a towel and stand 20-30 minutes and rinse in the usual way using shampoo.