You will need
- bread;
knife;
Board for cutting;
- slicer.
Instruction
Before, when the bread was baked in homes, it was round, in the form of loaves, and the loaf in the shape of a brick was not yet at all. At that time women had cut the bread, attaching to the apron on the chest, and men held him in the air. But it is convenient to cut a big, round loaf, today, to meet this almost impossible, unless you bake at home. In addition, according to the rules of etiquette, cutting bread, putting him to the breast, is wrong.
To slice the loaf, you will need a Board. It is desirable that it was a hardwood cutting Board designed specifically for bread. Put it on a Board and carefully cut a piece the required thickness. Then push the loaf forward the same distance as the width of the cut piece. So, all the time pushing the bread, as it will cut off chunks, you can slice the loaf evenly so all pieces have the same thickness.
Knife for bread uses a special is a long knife, with triangular notches resembling saw. Width it is small, but it must be long, that was easy to cut even large size loaf.
The bread slicer. If before this device can be found only in catering establishments, today more and more families buy a home a device for cutting food. Slicers can be used only for bread, there are devices with more features, which can smoothly cut a wide variety of products.
Usually slices of molded bread cut in half. This can be done in three ways: parallel to the base of the loaf in a direction perpendicular to the substrate, or diagonally, then turn the triangular pieces. You can choose the way you like the most. The loaves don't usually cut slices serves oval, how is it when cutting.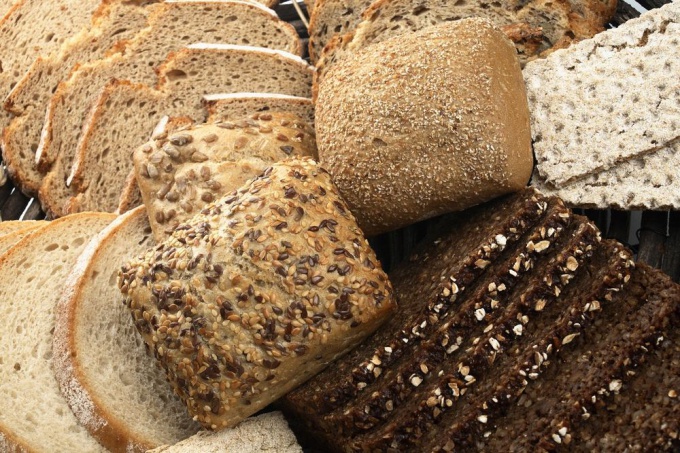 The thickness of the slices – a separate issue. Usually the bread served to the table, cut pieces about 1 cm thick, the same thickness from toast slices – they fit perfectly in the toaster. In some houses the loaf cut into thick slices, the "old way", when it was believed that the chopped bread – a sign of hospitality and generosity of the owner. It is not necessary to cut the loaf too thin, unless you do it for special sandwiches that require it.