Instruction
For experienced women exists problems -
how to sterilize
pacifiers
. This process has not changed for many years, and does not require much time. But above all, remember one simple thing: pacifiers should be several and they need to be stored in a clean container.
The easiest way
of sterilization
is boiling. In a small clean saucepan pour a little water, bring it to a boil and submerge
the pacifier
for a few minutes. Then take them out, and putting it on a clean plate, wait until they dry. All
pacifiers
ready to eat.
If you are in a hurry, or you have no desire and time to boil pacifiers, there is an alternative: boil a kettle and hold the dummy for a few seconds over the steam. Of course, this procedure does not give an absolute guarantee sterilization, but still better than nothing.
You will not have the question of how to sterilize pacifiers, if your house is steamer. It is enough if, having filled the tank with water, you set the timer for 2-3 minutes.
Now in the market can meet special sterilisers, teats and bottles. Buy one of them and ease your work. Sterilization in these devices occurs under the influence of ultraviolet light, which, as you know, copes well with microbes. The sterilization time only 3 minutes.
Some mothers treat dummy in a microwave oven. But this treatment is not suitable for all types of pacifiers.
Pacifiers are not only rubber, but also plastic. Plastic pacifiers are not suitable for all sterilization methods. Therefore, buying a pacifier, ask the seller what material it is made, and which way of processing fits it best.
Note
Today you can buy traditional nipples, pacifiers cherry and orthodontic teats, pacifiers in addition to total are divided into day with the ring for attaching ribbons and night, with a special shape of the outer ring, which does not prevent the baby to sleep on his tummy.
Useful advice
How to choose the baby a pacifier. prakticheski every kid loves to suck on a pacifier. It soothes, lulls, satisfies the sucking reflex. Immediately after the birth of a baby from a young mom there is a need to purchase pacifiers. Try to understand the huge number of varieties of baby pacifier.
Advice 2: How to sterilize nipples
Caring mother always remembers how many times it is necessary to feed the baby, so he slept soundly, and grow up happy. To achieve this goal, every mother knows one little secret —
how to sterilize
pacifiers
to kid's meals were healthy.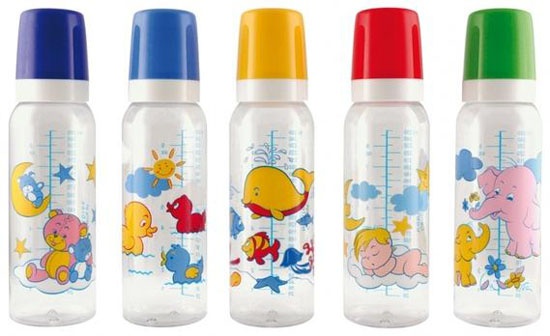 Instruction
To avoid confusion in the kitchen with kitchenware, buy a special pan in which to boil water for
sterilization
of the nipple. Aluminum or enamelware is quite suitable for a good disinfection.
After the procedure, lower the feeding bottle in boiling water. Try to ensure that the water got inside the bottle completely. Do not give a reason for the germs to find a place for reproduction.
If you fear that you can escape from the boiling of bottles and it melted in the pan, put in a bottle of gauze, folded in several layers. The gauze will absorb the melted mixture of nipples, bottles or pacifiers. There would be less work.
About how much time you will need to sterilize the nipples, you can learn only with practice. The sterilization time depends not only on the type of bottle or pacifier, but also from the material from which they are made. Yes, and the degree of pollution is also important.
Remember that pediatricians recommend sterilizing the pacifier every time the baby dropped it. If possible, objavite pacifier with boiling water each time before you give back the baby. Don't forget that even if you watch carefully for the sterility of his house, on the floor there are always germs. Microbes with a nipple, according to pediatricians, are often the cause of dizbakterioz, diathesis and unexpected infections. Especially watch out for the sterility of everything that enters the mouth of the child, if there is animal.
When I go down for pot, find a nice clear container to store pacifiers. Night very it may be useful to you. Check also for the night next to the crib a couple of spare sterilised bottles.
Advice 3: How to sterilize bottles in the steamer
Every mother wants to give the child the best, and sometimes the love to the kid is ready to buy up half the store. But you don't have to spend money on several expensive appliances for the care of the baby. The steamer is a universal thing: it is possible to prepare first solid foods and to sterilize bottles.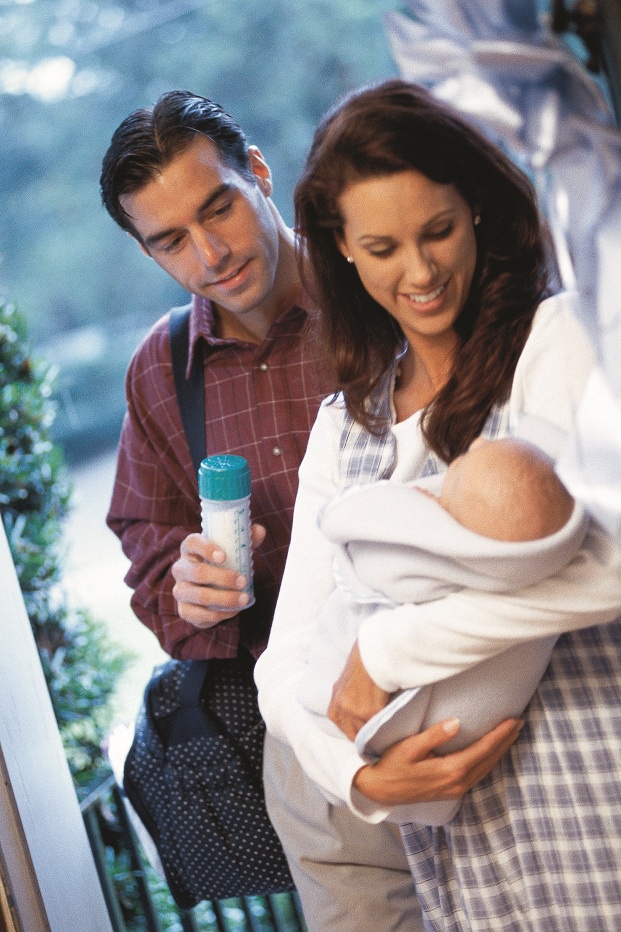 You will need
steamer, tongs, a clean container for bottles, a clean towel.
Instruction
Not every mom has managed to establish breast feeding, and then comes to the aid of
a bottle
with infant formula. At first you may seem to feed from
the bottle
much easier: no need to follow a diet of nursing mothers, and to feed the baby in your absence any adult member of the family.But it's not so simple. It is important to understand that artificial feeding kid does not imply a lower share of responsibility, because now the kid will get a fresh and sterile milk from your breast. The first six months of baby's life need to sterilize the bottles by boiling or the use of special electric sterilizer.
You can save money by buying a wonderful assistant – steamer. It is easy to sterilize bottles, nipples and pacifiers. And when the baby grows up, you will use a steamer to cook vegetables for the first feeding of the baby. Maybe you already have a steamer, but you didn't know that bottles can be sterilized in it?
In the steamer will easily fit several standard or wide bottles. If the bottle is high, you can remove an additional section of a double boiler, freeing up space in height. If the bottle holds height on the bottom shelf, then on top you can easily place the pacifiers and nipples.
To start, thoroughly wash bottle and teat brush. You can use a special product for washing children's dishes. It is important that inside the bottle there is no trace of the milk mixture.
Pour water into a special compartment of a double boiler. Put the bottle on the bottom section of the steamer with their necks down to vapor easily penetrated inside. Do not place bottles too close to each other.
5-7 minutes is a sufficient time for sterilization. But you can increase time to 10-12 minutes for your own peace of mind. At the end of the program remove the bottles and place them in a clean container, arianny boiling water. Cover container with lid or clean towel.
On the same principle in the steam cooker you can sterilize a manual breast pump, bags for collection of milk, teethers and other items.
After a few months, you will simply rinse the bottle with boiling water, and you will not regret the money wasted on the sterilizer. The steamer will become a reliable assistant in cooking delicious and healthy food.
Useful advice
Some easy to keep clean sterile bottles directly inside of a double boiler. Swipe condensate from the lid and cover the steamer with a clean cloth or a lid.
Advice 4: How to sterilize baby bottles in the microwave
Sterilization of baby bottles is a very important component in the proper care of the child. In modern times to sterilize bottles in several ways.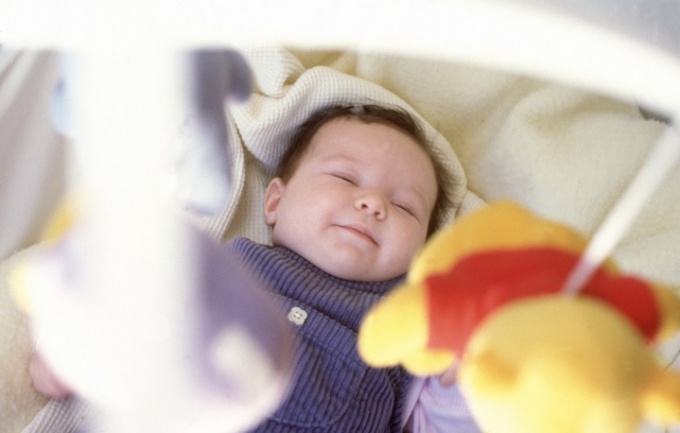 You will need
water;
saucepan;
sterilizer;
-antiseptic tablets;
microwave.
Instruction
The traditional method sterilization in boiling water
It is necessary to collect all bottles, pacifiers and other baby accessories that need sterilization. Rinse them with warm water and soap to remove the remains of baby milk, formula and other food products. Rinse. Pour into a saucepan of clean cold water and bring to the boil. Take turns to drop into boiling water bottle and leave it there for 3-5 minutes. To get the bottle to turn upside down, allow to cool and use as directed.
Sterilization of the bottles in an electric steam sterilizer
You just need to pour into the sterilizer in accordance with the instructions of the required quantity of cold water and turn it on. To put back the bottle. As a rule, the sterilization time is less than 10 minutes. At the same time can be placed in the sterilizer for about 6-8 bottles.
Sterilization in microwave oven
In a glass bowl to pour cold water, put the bottles and put in the microwave, setting the highest power. After 6-8 minutes, sterilization is completed. For these purposes you can use a special steam sterilizer for the microwave. Put it in a bottle, pour required quantity of water and put in the oven to the power specified by the manufacturer in the instructions.
Sterilization of the bottles in cold water
For this you need to buy in a drugstore special antiseptic tablets and dissolve them in water. Placed in a solution bottle so that it covers them completely and leave for 30-40 minutes. In this solution you can store the bottle no more than one day.
Useful advice
Open the steam sterilizer must with great care to avoid burns.


To get a bottle of water or a sterilizer should of kitchen tongs, as well to avoid burns.