You will need
pan, a sieve, wooden Board, microwave
Instruction
Thoroughly wash the bottlesthat you intend to sterilize. Check that they did not have chips, cracks and other defects, otherwise bottles may burst when heated. Prepare a pot with clean water. Put on top of a metal sieve or a grating of metal, for example, the bars from the oven. You can use any delimiter.
Put the saucepan on the fire, on a sieve (grid) put the bottle up bottoms. When the water boils, begin the process of steaming. Enough fifteen minutes. A couple of drops that have occurred inside the bottles to drain. After the time remove the bottles and put them on a clean towel, without turning. Before that towel is better to iron iron at high temperature.
If you want to simplify, you can use a different method. To do this, put in a saucepan a clean wooden Board. On it place the bottles and fill them completely with water. To glass items rattled and pounded when boiled, put them with a clean cloth. Boil the bottles for fifteen to twenty minutes. Then carefully remove the objects from the water before it cools down. For this you can use a thoroughly washed salad tongs.
To avoid large number of open steam can sterilize the bottles in the steamer (if, of course, you have). Wash bottle and place in the steamer. Turn on the mode of cooking for fifteen minutes. Wait until time passes, and remove the container. Lay it on a clean towel and cover the ironed cotton cloth.
If you don't have a steamer, but a microwave, can use it to sterilize glass containers. To do this, pour into bottle some water (on the bottom) and put in microwave with a capacity of 700-800 watts for a few minutes. Wait until the water boils, and five minutes after that, the sterilization is over.
Advice 2 : How to sterilize bottles in the steamer
Every mother wants to give the child the best, and sometimes the love to the kid is ready to buy up half the store. But you don't have to spend money on several expensive appliances for the care of the baby. The steamer is a universal thing: it is possible to prepare first solid foods and to sterilize bottles.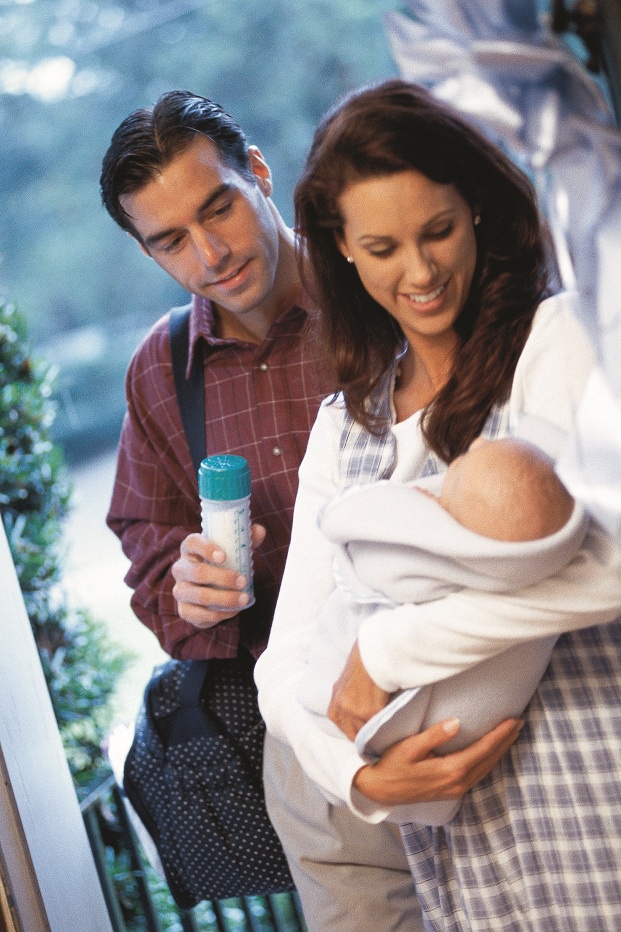 You will need
steamer, tongs, a clean container for bottles, a clean towel.
Instruction
Not every mom has managed to establish breast feeding, and then comes to the aid of
a bottle
with infant formula. At first you may seem to feed from
the bottle
much easier: no need to follow a diet of nursing mothers, and to feed the baby in your absence any adult member of the family.But it's not so simple. It is important to understand that artificial feeding kid does not imply a lower share of responsibility, because now the kid will get a fresh and sterile milk from your breast. The first six months of baby's life need to sterilize the bottles by boiling or the use of special electric sterilizer.
You can save money by buying a wonderful assistant – steamer. It is easy to sterilize bottles, nipples and pacifiers. And when the baby grows up, you will use a steamer to cook vegetables for the first feeding of the baby. Maybe you already have a steamer, but you didn't know that bottles can be sterilized in it?
In the steamer will easily fit several standard or wide bottles. If the bottle is high, you can remove an additional section of a double boiler, freeing up space in height. If the bottle holds height on the bottom shelf, then on top you can easily place the pacifiers and nipples.
To start, thoroughly wash bottle and teat brush. You can use a special product for washing children's dishes. It is important that inside the bottle there is no trace of the milk mixture.
Pour water into a special compartment of a double boiler. Put the bottle on the bottom section of the steamer with their necks down to vapor easily penetrated inside. Do not place bottles too close to each other.
5-7 minutes is a sufficient time for sterilization. But you can increase time to 10-12 minutes for your own peace of mind. At the end of the program remove the bottles and place them in a clean container, arianny boiling water. Cover container with lid or clean towel.
On the same principle in the steam cooker you can sterilize a manual breast pump, bags for collection of milk, teethers and other items.
After a few months, you will simply rinse the bottle with boiling water, and you will not regret the money wasted on the sterilizer. The steamer will become a reliable assistant in cooking delicious and healthy food.
Useful advice
Some easy to keep clean sterile bottles directly inside of a double boiler. Swipe condensate from the lid and cover the steamer with a clean cloth or a lid.
Advice 3 : How to choose a bottle for a newborn
Regardless of the method of feeding a newborn you will need a bottle. It is useful to leave a portion of milk, if the mother will need to run an errand. If your baby is on an artificial or mixed feeding, then you will need a few bottles. The first choice of children's dishes
for a newborn
should be approached responsibly.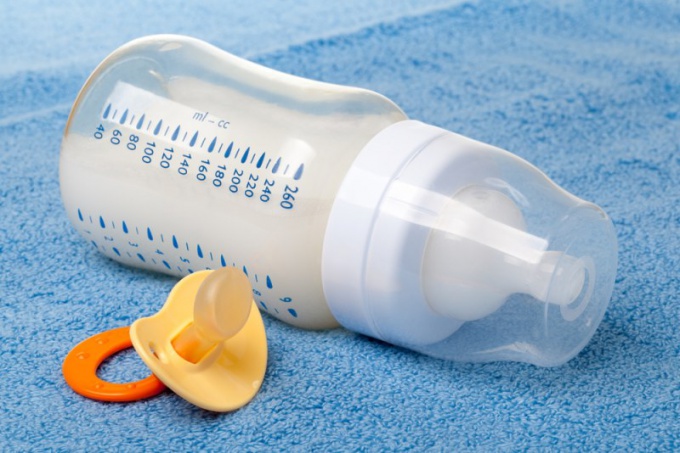 Instruction
Now available are an extensive range of bottles for feeding babies. Buy children's tableware in pharmacies or specialized stores and give preference to products from well-known manufacturers.
Pay attention to the material from which made the bottle. Glass bottle environmentally friendly, it is easy to clean and to sterilize, it is perfect for newborns. But when the baby is a little older it is better to replace the bottle made of polypropylene. This material is an excellent alternative to glass. These bottles are also easy to use. The only drawback is a little unclear.
Very popular bottles of plastic. They are unbreakable, light and convenient. However, they need to be changed frequently, sometimes forget about mom. The problem is that after repeated heating and cooling in bottles made of plastic are formed small cracks, which can develop harmful bacteria.
Choosing the shape of bottle for feeding, think, are you going to wash. After all, the purity of children's dishes are very important for the baby's health. If the child himself is able to hold the bottle, then buy a model equipped with comfortable handles.
If your baby has digestive problems, get this bottle. They have a special design that prevents the ingestion of air during feeding.
Foods ideal physiological bottles. They are very soft and resemble the shape of the female breast. Due to this design these bottles do not spoil the skill of sucking and not interfere with future breast feeding.
Bottles differ in scope. Newborn buy the pot with a volume of 100 ml. For children from six months purchase a bottle with a volume of 200 ml to avoid health problems, change the bottle once or twice a month.