You will need
- perseverance
- attention
speed
Instruction
The first thing that POPs up in memory on a word test is, of course, the exam. And nervous important event crucial a lot in the life of the applicant. Or
tests
at the interview when applying for a job. What to do with all this? Then you need a special tactic.
Learn how to wisely use the allotted the test of time. Sometimes the test can be deliberately constructed so that the dealer did not have time to completely solve it in time. So pay attention to the questions: their complexity, the number, types, - all these parameters should prompt you how to operate and allocate power efficiently. No need to rush headlong and solve everything. Start with simple, quick, clear tasks and gradually move on. Not necessarily that they were delivered in the form of order - it could be an attempt to confuse you.
Also, do not have much time to spend on some dead-end issue - the delay in finding the correct answer may cost you 3 other more simple.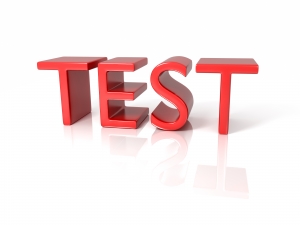 Initially, the test task was considered a single choice from 4 already proposed answers. Now can meet and other modifications, but the essence remained the same.

They say that writing tests is an art, but I would not began to dramatize a situation it is better to not become.

Learn to cope with their nerves - once the panic begets inattention, and in tasks like, "put 40 crosses in the plate" it is like death.

Like any reference material, the test is also a test of receptivity and readiness for stressful situations, you cannot forget it.
Note
If known in advance about the test, try to get some sleep. The freshness and vivacity will be only a plus.