Instruction
The procedure of payment through payment
terminals
QIWI
and "Messenger" are almost indistinguishable from each other. First you need to select "Payment services".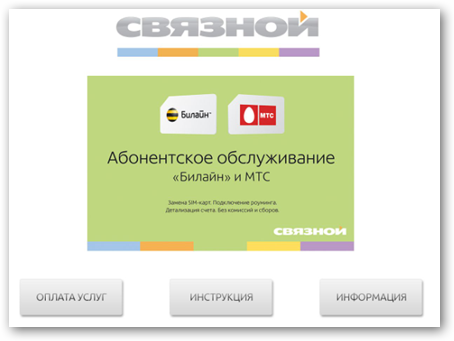 Select the category "Internet" or "Internet and IP telephony".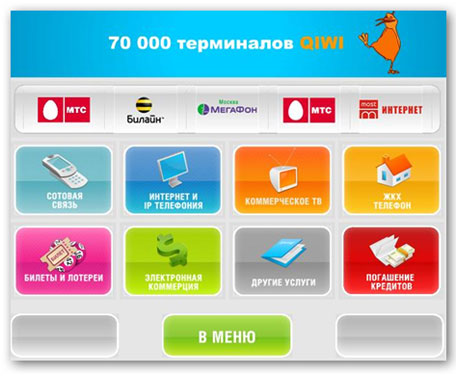 Select the provider whose services you must pay the total list.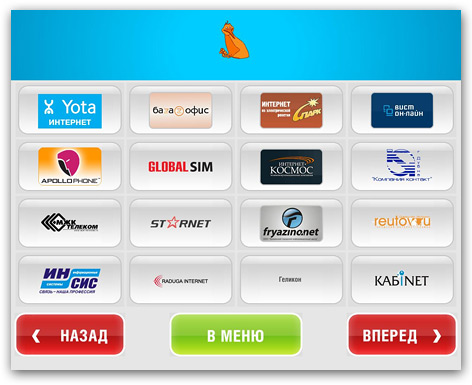 Enter the ten-digit account number. The first digit must be a seven. In some cases (for example, if you placed a contract on the website Yota) it is necessary to specify the phone number given to you at registration agreement. The entered number can be corrected using the left arrow button (erase the last digit) and press the "C" (erase all numbers).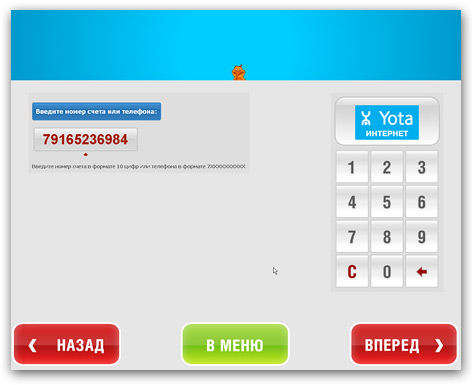 Check in the next step the entered number and click "Go".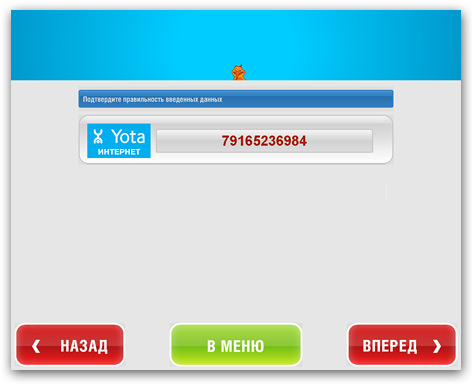 Insert a bill acceptor of the desired value. If one is not enough - do it a few times. Please note that putting the terminal to give can not. When the total amount of banknotes entered is displayed in the field "amount" will be sufficient, click "Pay".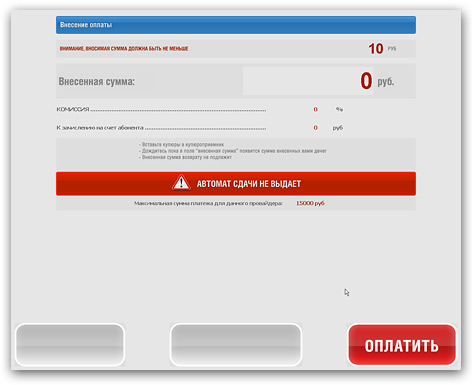 Wait until you print the check and save it - this is required in his instructions to all providers.
Payment terminals of Sberbank's a little less convenient, since are usually housed in the offices of the Bank and are therefore not always available after hours. But they offer the possibility of payment with use of payment cards of the Bank. The procedure can vary depending on the region and specific locality. For example, in Moscow, after selecting a payment method ("Cash" or "card") it is necessary to choose section "Other payments".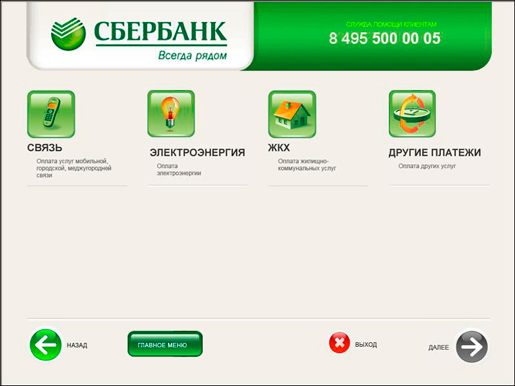 Click "Payment services" on the next step of the procedure.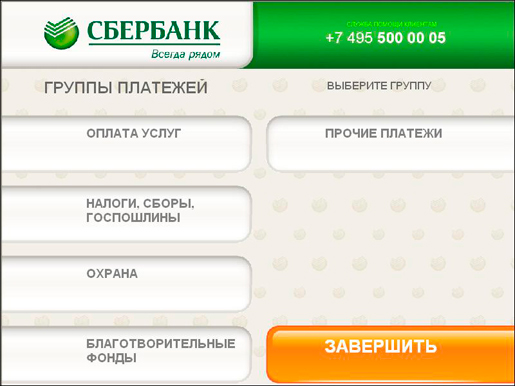 Click "Internet, TV, and communication" in the list of categories of services.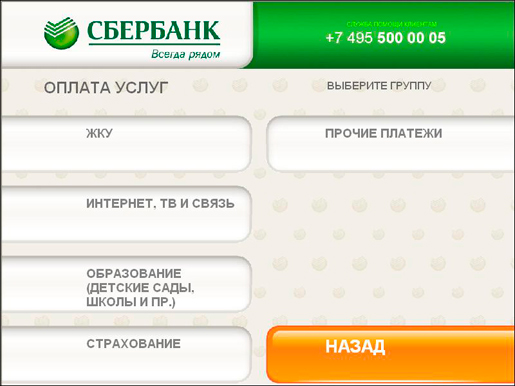 Choose the right Internet service provider in the list of service providers.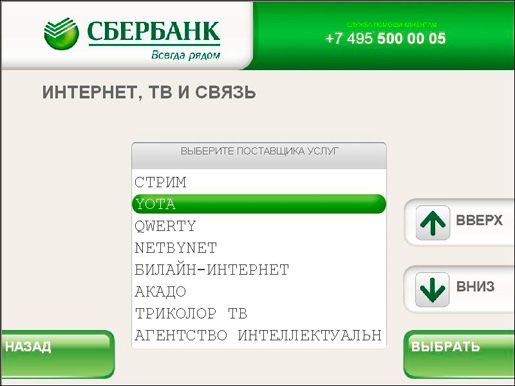 Enter the ten-digit account number with a seven in the beginning. If you need to fix anything in typed, then click the "Edit"button.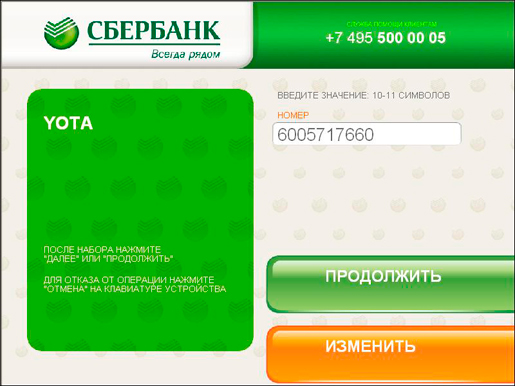 Enter the desired number of banknotes in the banknote, but if you use a Bank card, then simply enter the amount. This amount can also be adjusted by pressing the button "Change".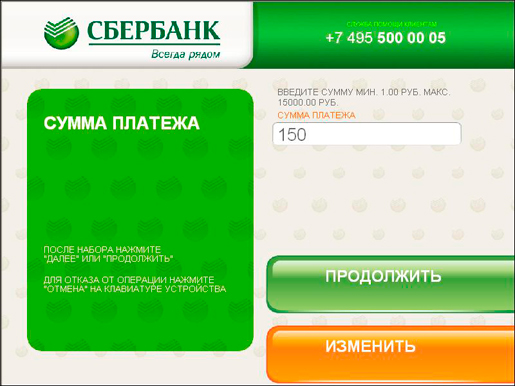 When you pay using the card, enter the PIN code.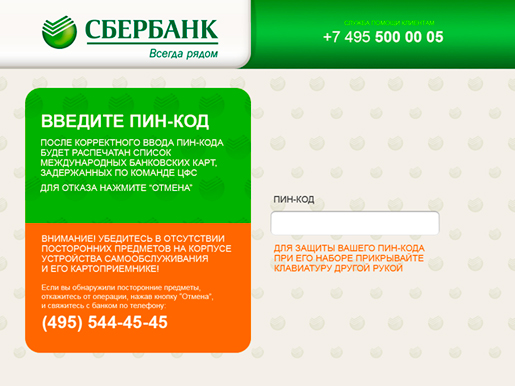 Wait until you print the check and save it.