You will need
- untreated oats;
- birch buds;
- corn silk;
- knotweed;
- cowberry leaf;
- wild rose;
- boiled water;
- 2 enameled pan;
- dishes (bottles) of dark glass.
Instruction
Gathered to cleanse the liver, start with bowel cleansing. Any suitable technique from yoga prakshalana (by the way, shank prakshalana Kriya the most effective technology to clean the entire digestive tract) to an ordinary enema with a mug Esmarch.
Rinse well and put in a five-liter enameled saucepan 3 cups of untreated of untreated oats (in any case, do not use flakes). Such oats are the easiest to find in the market. On top pour 2 tablespoons cranberry leaves (sold in the drugstore) and 3 tablespoons of birch buds. Pour a mixture of oats and herbs 4 liters of boiled water at room temperature. Leave to infuse for 24 hours.
After infusion of oats, cowberry leaf and birch buds sent in a cool place for a day, proceed to the second stage of preparation for the liver cleanse. Put on the fire enamel pot 1 liter of water. While the water is boiling, rinse in cold water and mash 1 Cup of rose hips (dried fruit). Stir in the mashed rose hips in boiling water, boil for 10 minutes, then cool and allow to steep for one day.
When both of the real thing, take oatmeal and put it on the fire. Boil the infusion for 15 minutes, tightly closed lid. A quarter of an hour stir in the broth, 2 tablespoons corn stigmas (you can use Helichrysum), 3 tablespoons herb knotweed. Boil the mixture for another quarter of an hour, then turn off the heat and let it steep for hours.
After both the infusion is ready, strain them through cheesecloth and connect. You should get about 3.5 litres of the composition for cleaning the liver. Pour it in bottles of dark glass and store in the refrigerator.
Start to drink the broth immediately after it is ready. Should take within 10 days – 4 times a day 150 milliliters half an hour before meals. The last meal – no later than 7 PM. With the intake. definitely a little heated to approximately 30-37 degrees.
Useful advice
After cleaning the liver alcohol intake is contraindicated within 30 days.
Advice 2 : How to prepare oats for the treatment of liver
Oats not only used for treatment of the liver, the gastrointestinal tract, but for weight loss, improving heart and nervous system, strengthen the immune system.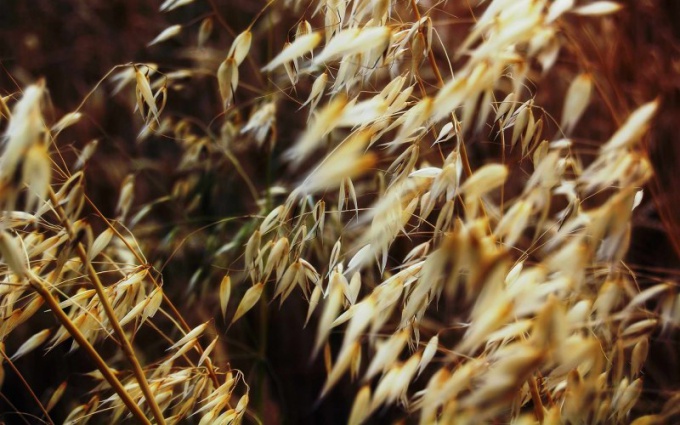 You will need
untreated oats;
- milk;
- med.
Instruction
To cleanse and restore the liver prepare high-quality oats. Oat flakes from the grocery store for medicinal decoction does not fit. If soaking oats to the surface more than 2% of cereals, do not use such raw materials. Buy oats proper for the treatment of quality in specialised stores.
To prepare the broth to boil the water three hours, two cups of unpeeled oat grains in 3 litres of water in an enamel pot on a water bath. During this time, the total volume of broth should reach 1 Cup. To improve the useful properties of broth add honey at the rate of 50 grams per Cup of solution. If desired, to prepare a decoction, use skim milk instead of water. The proportions
of oatmeal broth
milk the same.
A decoction of oats cook with the calculation of its one-time use. That is, the next day prepare a new decoction. Only in this way is achieved a positive effect. The finished product is eat once a day an hour before meals. It is best in small SIPS, like hot tea slowly and savoring. The course of treatment is 1 month. A year repeat 2-3 courses.
For those who do not have enough time each day to prepare the broth recipe, there is a quicker option. To do this, boil 1 liter of water or skim milk in an enamelled saucepan. Add water 2 cups of oat grain with husks, cover pot and wrap a warm blanket. The resulting mixture let stand for three hours and strain. A decoction prepared according to this recipe, eat before meals 2-3 times a day half a Cup.
Decoctions of oats have no contraindications, except individual intolerance of this cereal. However, the dosages of the use do not exceed. And if you suffer from severe liver disease or holetsistita, before treatment be sure to consult at the doctor-gastroenterologist.
Advice 3 : Liver cleanse oats: how to
The liver is the organ that filters the blood of harmful substances and toxins. Long-term use of drugs negatively affects the liver. It can't always cope with a large number of chemical compounds and needs to be cleaned. Liver cleansing with oats is one of the most effective ways to restore the body and the excretion of stones, salts and free radicals.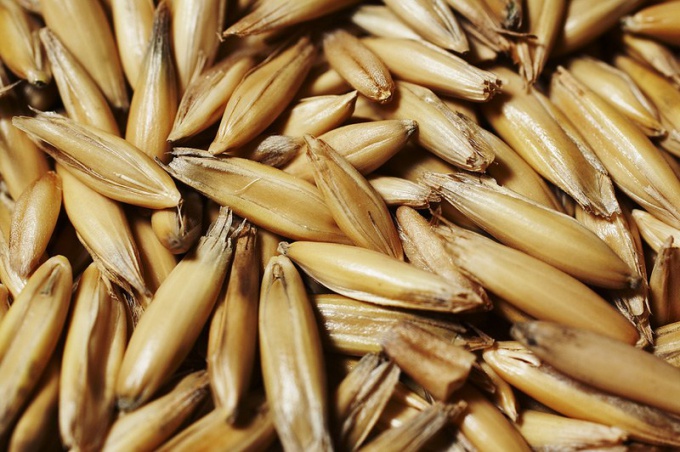 Often the procedure of cleansing the liver find it unnecessary, especially when it hurts. In the parenchyma of the body, no nerve endings, and pain right upper quadrant indicates the dysfunction of the gallbladder. The liver itself is slowly collapsing without obvious clinical manifestations, and patients learn about it quite by accident, and sometimes too late.

Oats contains just the right amount of fats, proteins and carbohydrates that are needed for normal human life. This grass is present a large number of b vitamins, essential amino acids and easily digestible. Thanks to the beneficial properties of oats liver cleanse this product normalizes metabolism and accelerates the absorption of fats and carbohydrates.


The liver flush tincture of oats


The infusion of the untreated oat grains — the simplest and most affordable means of cleansing the liver. For its preparation should be used only grain sold on the markets or in pet stores. Cereal from the supermarket for this purpose is not suitable.

Grain pre-crushed in a coffee grinder, the resulting mass is poured into a thermos, pour boiling water in the following ratio: 1 tablespoon of dry raw material take 1 Cup of water. Means insist 12 hours, then take it 3 times a day before meals. The treatment is carried out for 2 or 3 months, daily drinking 500 ml of this infusion.


Liver cleanse decoction of oats


A decoction of oat grains is an effective coating agent used for the treatment of inflammatory diseases of the gastrointestinal tract, tuberculosis, Allergy, diabetes, anemia.

To create a well-washed and peeled oat grain soaked in water together with any object of pure silver. A few hours later, silver is removed and the grain is boiled on low heat for 15 minutes. Then wrap the pot with insulation bean and insist 2 hours. Ready means filter and take a 500 ml 3 times a day 30 minutes before meals. The duration of the purification course is 15 days.

During treatment should avoid taking heavy meals, and eat mostly meatless and vegetarian dishes. It must be remembered that alcohol while cleansing the liver is absolutely contraindicated in any form and quantity.

The body must be prepared to clean the largest glands — the liver. To do this, you should drink the juice from pickled apples daily for 7 days before the procedure. Before cleaning it is advisable to arrange fasting day on some apples. Decoction and infusion of oats more effectively cleanse the liver, when consumed along with the broth beet.