You will need
Text editor Microsoft Word
Instruction
Open in a text editor Microsoft Word document in which you want to create a numbered list. Scroll using the mouse or the keyboard keys a block of text to convert it to a numbered list. Next, open the main application menu items "Format" - "List." The screen will appear a window of the task list.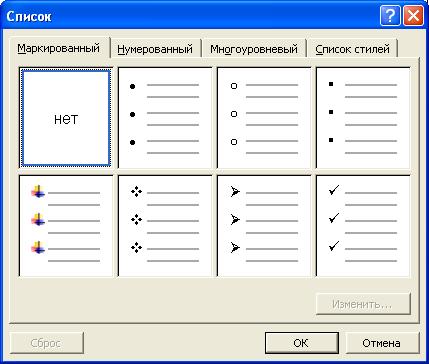 In this dialog box, choose "numbered". You will have all currently existing document template numbered lists. Select the appropriate option.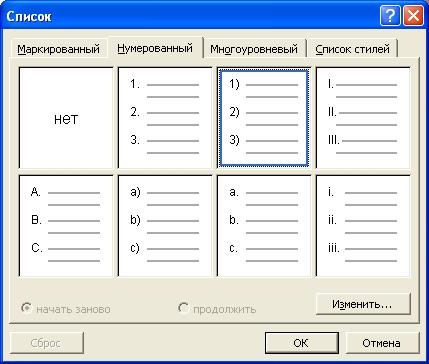 If not one of the existing lists not suitable for the style of formatting or numbering, select the listclosest to the need. Then click in this window click "edit" to specify your own parameters to the selected list.
In the window that appears contains text boxes for changes to the list elements and text formatting attributes. Specify if necessary the format of the number in the corresponding field. The size and the font change with the button "Font...". Below, in the drop-down list, select the desired look of the numbering style and specify which character should start the procedure. In the fields "Position number" and "text Position" to select the desired value. Check all the changes made with the picture shown at the bottom of the settings window. To complete the configuration and save all of the attributes list, click in this window click "OK".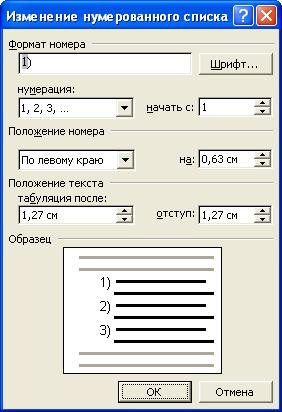 To complete the installation of a numbered list for selected text of the document, click "OK" in the window "List". Then a dedicated unit will be a numbered list with the specified parameters.