You will need
- Sintepon length and width of the blanket;
- Fabric – 2 square blankets + seam;
- Tailor's ruler and square;
- Sewing machine, needles, thread;
- A pair of scissors.
Instruction
Determine the length and width of your quilt. From a piece of batting take a rectangle of the desired size. You can make a layered quilt – then you will need 2-3 times more padding. If the width of the padding is less than the width of the future of the blankets, take another strip of the desired size and sew to the main piece of the common seam "forward needle". An additional piece, and you can pristroit, but not necessarily. Do the same with all the other layers.
Fold on each other all the pieces of batting, lining up edges. If the edge is trim, but be careful not to cut off the excess. Baste the pieces together on the diagonal seam "forward needle". Stitches can be large. Baste the strip to the quilt edge.
Take a break of a fabric 2 rectangle area equal to the blanket. Don't forget about the seam. Exactly the same as when the shearing of strip, sew together pieces of fabric, if the width of the blanket is greater than the width of the material. Sostrochite pieces, folding them right sides inward.
Fold both of the cloth, right sides together. Sew them on the one hand by length, then by width and again by length, not sewn leaving one short side. Remove the cover and iron. Insert a strip of batting. Pin strip pins, carefully aligning the strip with the side seams of the cover. Fold the inside sections unsewn side and pristrochite, capturing the gasket.
Prostrochite blanket on all side seams, capturing the gasket. Mark the line at a distance of 5-10 cm from all edges and prostrochite it again. Mark a few vertical or horizontal lines and quilted them a quilt. Lines can be slanted, and to make any pattern.
Useful advice
If a piece of cloth long, just fold it in half across the width. Then we will sew only three sides;

This same technology you can sew a simple sleeping bag. Similarly prepare the gasket and 2 of the cloth. On one of the short sides, make a drawstring, tucked it into 2-3 cm When grinding the second short side and the same size as your zipper is long so that the private horses of it was on the bend. Quilted blanket and sew around the edges, to insert the drawstring cord.
Advice 2: How to wash a cotton blanket
Many Housewives usually buy bedroom quilts – products that are familiar in everyday life and allows you to stay warm even in a cool room. Cotton is an environmentally friendly material and (yet not absorb a lot of dust) almost does not cause allergic reactions. Meanwhile, these products are very heavy and difficult to clean. As a rule, to wash the cotton blanket in the washing machine or by hand is not possible. However, experienced Housewives know how to update this thing and properly care for it.
You will need
- Warm water;
- Laundry soap;
- washing powder;
- a sponge;
- hard brush;
- stain;
Vata;
- the baby of the family;
a good dry cleaning.
Instruction
Do not wash a quilt, completely soaking the product in water. Even if you decide to do this "feat" and take big wash, the wool will quickly get in lumps, and the thing will look ugly and will become not comfortable. To completely dry some dry the product with a filler of cotton wool have for a long time, and in cold weather wet cotton can become a breeding ground for fungi.
Remove from the surface stained blankets stubborn stains with a suitable stain remover. Don't forget to read the information on the label of the product and on the packaging of household chemical – it is important not to spoil aggressive means unstable painted thing. Wipe the stain on the blanket with a cotton swab, soaking it in stain remover. Try pressing the wool.
To remove ghosting after extracted stains and ordinary dirt can zastareva a separate place under running warm water. RUB them with soap or a paste of washing powder. Try to work only with the top surface of quilts, but to wet the filler. It is permissible to use a stiff brush. The dirt residues and soap scum, remove the sponge, dipped it in clean water.
Dry cleaned with a cotton blanket in the sun, or at least the battery (but not the heater!). Ultraviolet rays not only dry thing, but also ignited her and destroy the dust mites in the wool. Carefully eliminate the product from dust. For drying blankets must be several times to fluff the wool, acting as a carpet beater and flexing the filler with your fingers.
Contact cleaning with a good reputation, if your a quilt is heavily contaminated and requires a comprehensive washing. Professional equipment is more suited for working with things that require special care. Usually, quilt covers dry-processed ultraviolet rays which kill germs deep in the fabric and filler.
Useful advice
It is not necessary to use a blanket of cotton wool over the years, even if you are saving it from dirt and perform regular domestic and commercial cleaning. Wool is a great dust bag and then drive dust mites and source of allergic reactions. In addition, the product over time will inevitably matted and will become thinner. From time to time to change the blanket of cotton wool; it is easier and cheaper to buy instead a more practical thing with synthetic padding.
Advice 3: How to wash polyester blanket
Wonderful quilted blanket keeps you warm while you sleep, making so comfortable to luxuriate in bed. But sooner or later it comes time to wash the blanket because it accumulates large amounts of dust and sweat. But many people worry about the same question: can I wash the blanket padding, and if so, how to do it correctly?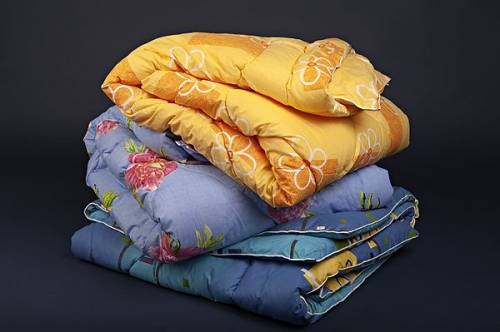 Instruction
Probably on your blanket survived enclosing a label, which clearly indicated how and at what temperature it is recommended to wash the product. Modern washing machine-the machine have a huge number of functions and modes of washing. In order
to wash
the blanket, you must select the correct mode and the temperature of the water (based on labels). Most often, it generally should not exceed 40 degrees on a synthetic material. Use a soft powder or liquid detergent for delicates that do not contain bleaches and chemicals.
The blanket padding is able to withstand repeated washing and permanently retain their original appearance, not deformed. Fiber padding in the wash do not form lumps and does not fall off. The material retains the softness, elasticity and recovers quickly. After a thorough rinse and spin options it is quite fast drying.
After washing, pull out the blanket from the drum of the washing machine and stretch it slightly. Leave to dry naturally in expanded form, turn it periodically and shake. Recommended to put a blanket wash once in three months.
You can wash quilted blanket manually, but it is much more difficult, as when wet it becomes very heavy and without the help of you can not do. Put the blanket in the tub and pour the right amount of water (the temperature should be 30 degrees), dissolved in liquid detergent. As it should, RUB it, you can even take your shoes off and walk through the blanket. Rinse it thoroughly several times and allow to drain. After such washing, the blanket will dry much longer.
If your quilt is simply does not fit in the drum of the washing machine or not suitable for weight load, then it is better to give it to the dry cleaners, where for a short time and very inexpensive lead polyester fiber product.
Advice 4: How to choose quilt padding
The blanket is an important component of a good night's sleep. When a person falls asleep, it is this attribute creates a feeling of comfort and coziness. Today's market offers inexpensive quilts for every taste. The product range varies only as filler. It is believed that the filler is dangerous to the health. What is the batting? Is it possible to select high-quality polyester blanket?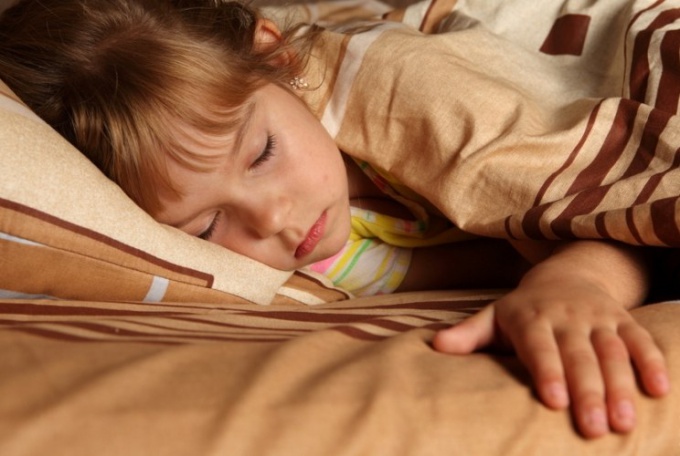 Instruction
Sintepon – a word so popular that even manufacturers call them different products related to low price category. As a result, the concept has gained a negative connotation. However, in this negative context, the textile factory continue to produce products from polyester, so there is a demand.
So, what constitutes a synthetic winterizer? A non-woven volumetric material consisting of polyester fibers, which are bonded to additional bonding material or high-tech treatment. The main positive properties of this material are lightness, large volume, good ability to retain heat.
Especially solid products are obtained if the manufacturer used polyester fiber, adhesive United way. However, this filling quickly loses its properties. It is more affected by temperature and moisture.

If the manufacturer used polyester fibers, United by the thermal method, the product will be less pomp, but the result will be a smooth and high quality. The blanket with the filler will retain its elasticity, will not cause Allergy, will not allocate harmful substances.
Different types of fillers are used for tailoring and outerwear, and warm blankets. Accordingly, if the polyester fiber blanket, the lush structure, then filler produced by the glue method. If quilted blanket less bulky, but smooth and elastic feel, then filling it produced thermally. This product will be the best choice.
In addition, the positive properties of polyester fiber blankets can be attributed to their easy cleaning in use. Quilt with quality batting easily carries Laundry in a home washing machine and drying in a centrifuge. Just keep in mind, sintepon filler is short-lived. It easily loses its shape with frequent mechanical impact.
Note
But if funds allow, give preference to blankets of natural materials. Them now you can find a lot of types.
Useful advice
Will be more practical if you choose a quilt consisting of several types of fillers. For example, the most affordable and well warming blanket where the composition in addition to padding set polyester treated with silicone. This product is more durable in use, not rolled after the first wash. Therefore, it will satisfy the needs of economical customers.