Instruction
Applique. You do not need to possess certain skills. To use a modern application is easy, thanks to the special adhesive tape, just heat exposure and selected the picture, after 1-2 minutes, it will appear on your jacket. A wide range of presented in any specialized shop, will not leave you indifferent!
Rhinestones, beads. Bright, bright, luxurious – it can be described as decorations of beads and crystals. Jacket decorated in such a way, you can appear like a big party, and to output a walk with the whole family. A little bit of perseverance, accuracy, and your coat ready for a walk!
Embroidery. You'll need basic skills in the art of needlework. Rococo stitches, smooth surface and others, should not be new to you words. Need more than one day, to decorate your denim jacket this way. It is necessary to consider the material, denim is also soft and hard. Maybe you shouldn't start doing the drawing technique of stitching, if the fabric is stiff, consider other options where you don't need to work with a needle.
Jewelry. The finished jewelry is now sold in almost every store. To choose by colour, price and special preferences, can be anyone. Finished brooches, locks and badges, perfect for decorating your denim jacket.
Advice 2: How to update denim jacket
Hardly anyone will argue that denim clothing is not only popular, but fashionable for all ages. Update old
denim
jacket can be in many ways. Here are some of them.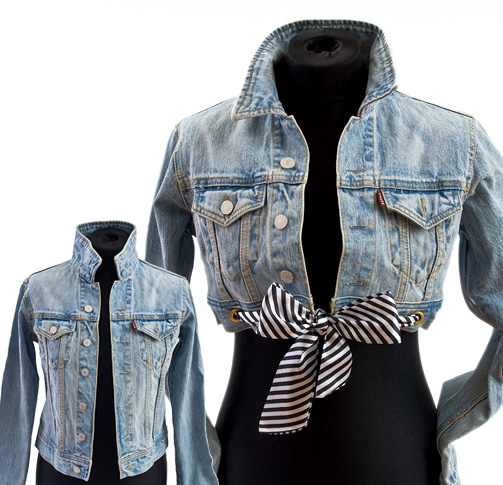 Instruction
Sew Bolero. Otpaivaem belt jacket. The cut of the jacket just below the chest line. Sew the waistband to the already cropped jacket. You can leave this option. Is it possible to insert in the waistband eyelets and skip through them a thin scarf or lace.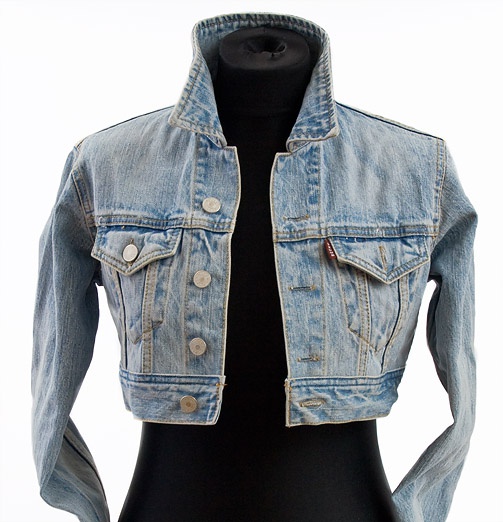 Decorate. Otpaivaem collar jacket. Take the chain for the neck and attach it to a different pendants and anything that tells you your imagination. Then attach the embellished chain neckline jackets or thread or pins.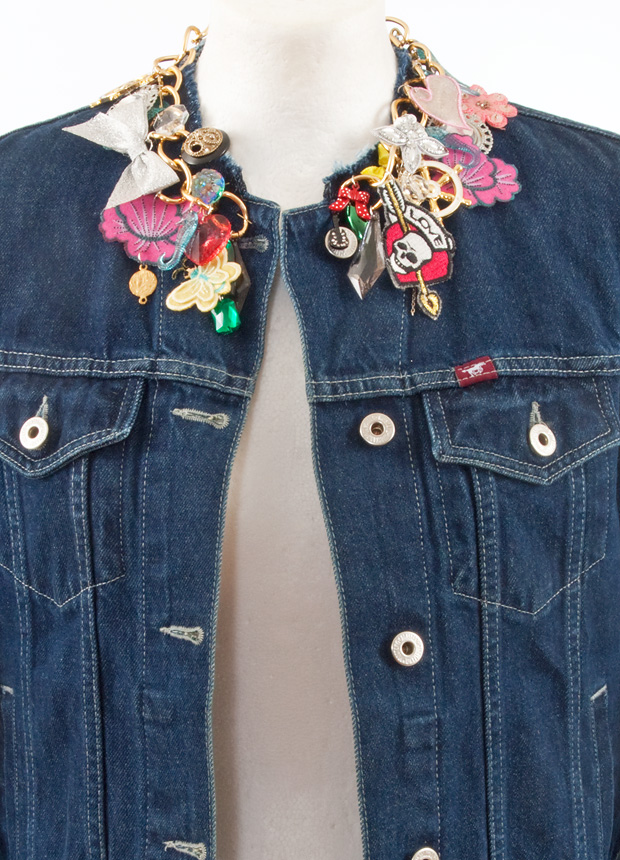 Bleach. Pour the bleach into the sprayer and spray at the jacket from all sides. This should be done in a ventilated area. Leave the jacket on for several hours. Then thoroughly wash.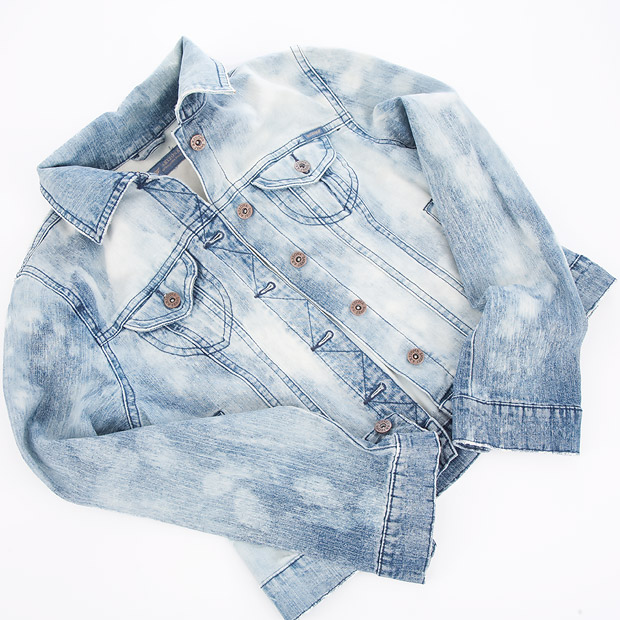 Advice 3: A few simple ways how to decorate a Jean jacket
Denim jacket is a universal thing, which is present in every girl's wardrobe. Despite the fact that this garment will never go out of fashion, over time it begins to pall and is no longer used in everyday wear. To solve this problem by simply transforming the old product.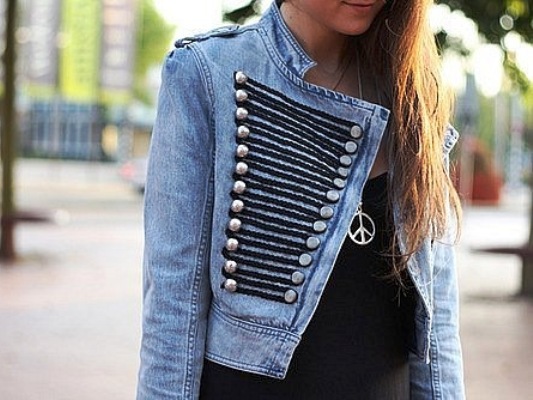 You will need
denim jacket;
- threads;
- needle;
- scissors;
- various decorative items (beads, beads, bright buttons, and metal spikes or studs, lace, etc.).
Instruction
Old denim jacket can be decorated with beads, beads or sequins. Such decoration is usually attached to his cuffs and collar, however, if you wish, they can decorate the entire back. Next figure it is better to plan in advance the handle to make it look neat and stylish.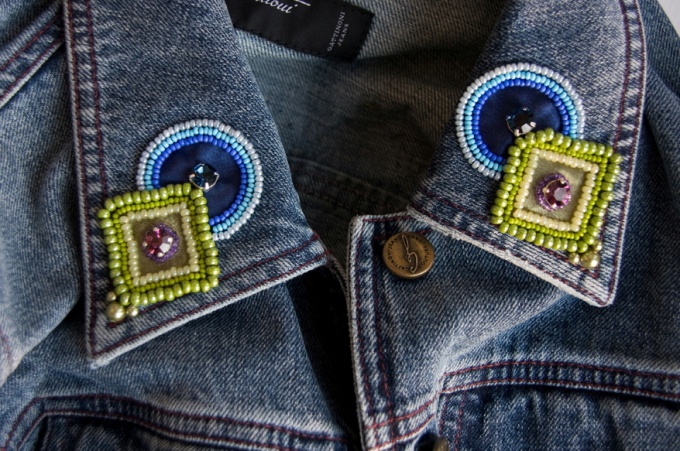 If a simple denim jacket to decorate the shiny rhinestone, it will acquire an elegant and festive look. Most often, the glued rhinestones on the collar, pockets and cuffs.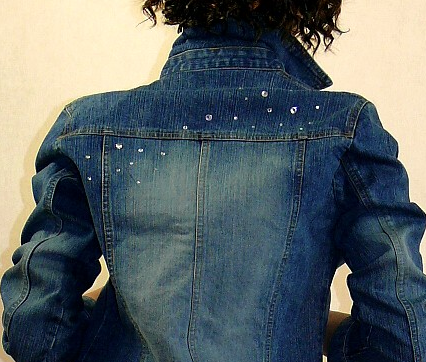 Amateur punk can decorate the jacket with metal spikes. These items should be attached to the collar or shoulder area, simulating "chase".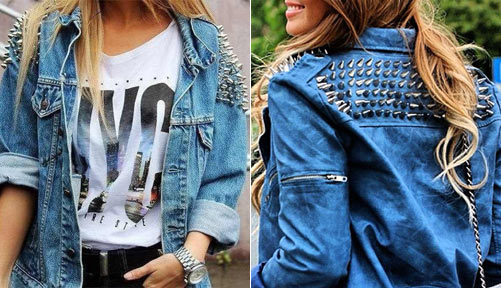 Give an old denim jacket for a romantic look by using the lace, attaching it to the cuffs and the bottom of the product. Do it better from the inside to gentle Flirty lace peeking out from under the rough denim.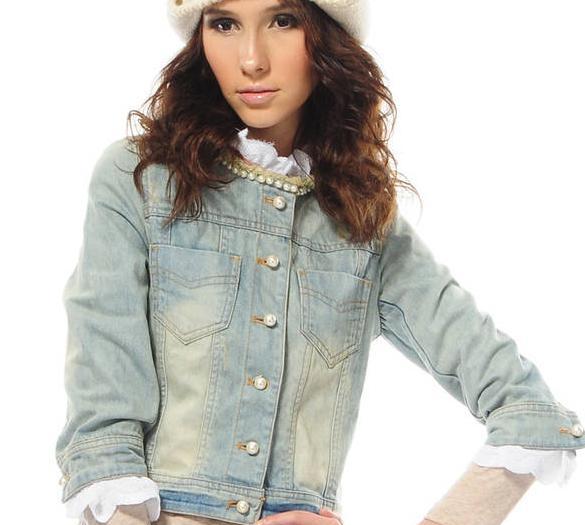 Transform a denim jacket, you can use the flower made from scraps of fabric. It can be jeans, felt, chiffon, lace or satin.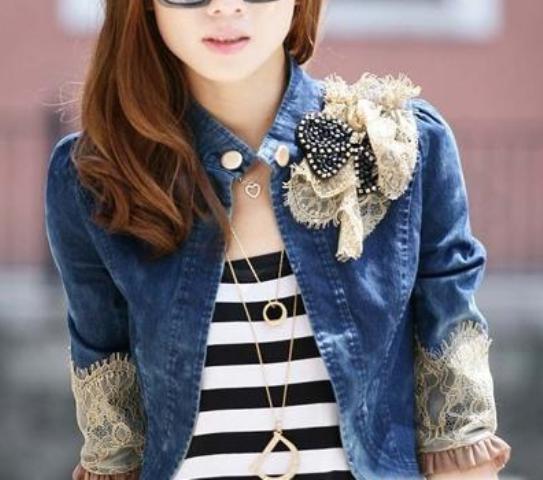 If your jacket buttoned, then you can change them to brighter and also decorate the collar and pockets.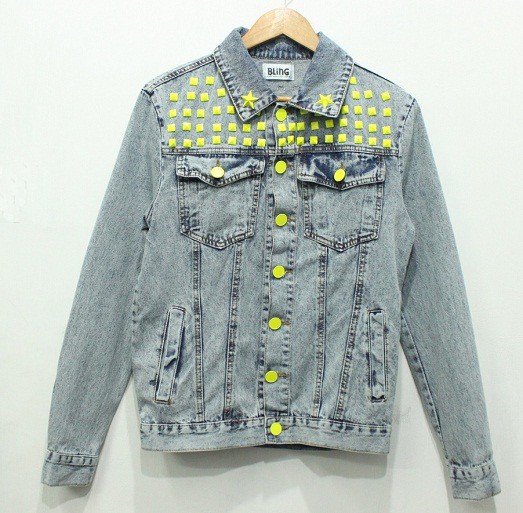 To give an old jacket a new life, creating her fashionable wear. For this purpose, suitable ordinary metal grater or sandpaper.