Crystals and beads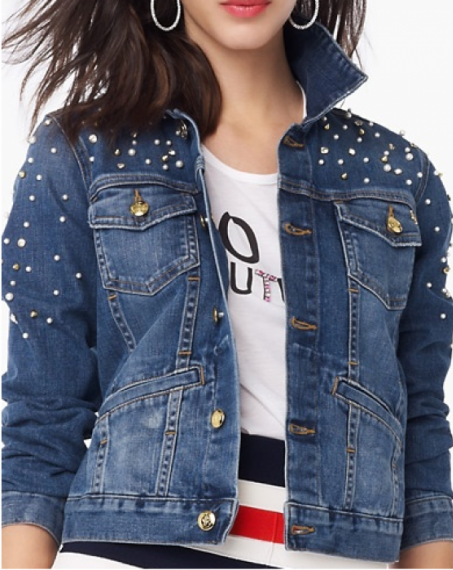 Rhinestone is not only beautiful but also very comfortable to use material. Rhinestones have become a favorite way of decorating clothes, mobile phones and interior decorations. They are easily glued to any surface, including on denim fabric, and after the decorating thing takes on a completely different, updated look. Denim jacket can be finished with loose or to create a specific pattern. In the process of decoration you can use rhinestones of different colors and sizes.
Equally popular decorative element used in the decoration of clothes, is beads. Because the beading is sewn using a special very thin needles, the rough denim fabric, you must use a thimble to avoid injury. Embroidered bead pattern can also be different. In addition, you can create a separate element, and then sew it to the jacket.
Embroidery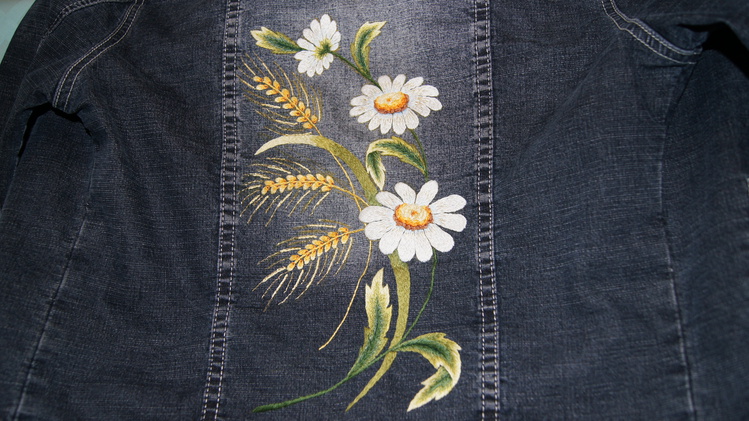 Needlewoman with experience can try to decorate a Jean jacket with embroidery. It will look like the drawing made in the technique of Baroque or embroidered satin. Before you begin to work on the product must be applied to the sketch of the future picture, and also pre-determine the color scheme used threads. To make the original embroidery on the jacket can not only personally, but with the help of a sewing machine equipped with this function.
Application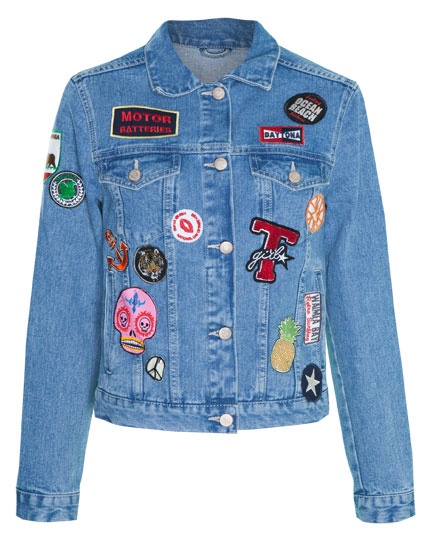 The easiest and fastest way to transform an old denim jacket is to attach to her ready-made applications. To buy a patch at any store specializing in the sale of products for needlework. Themes of ready-made applications is very diverse: you can purchase the pattern in the form of a cartoon character, logos, favorite sports teams, floral prints, etc first we need to determine the place to which attaches the embroidery, then you can begin to search for a suitable application. The question of decorating denim jacket with ready-made appliqués can be solved fairly simply and quickly. The selected image is superimposed on the right place and proslejivaetsya iron.
Spikes and rivets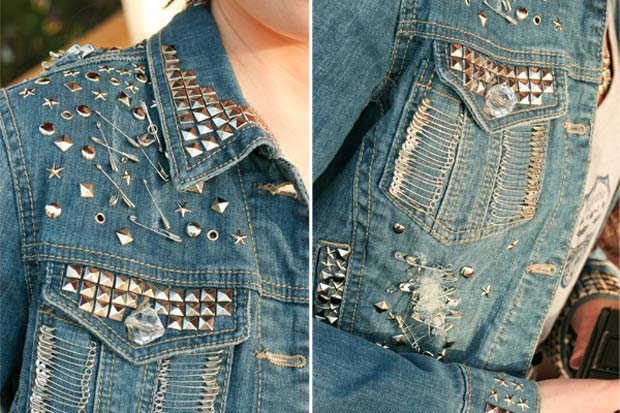 Lately, this kind of decorative furniture is in high demand. Decorated with metal spikes and studs Jean jacket will be a stylish staple. However, to attach the spikes or rivets to the fabric, you need to put holes in it, so you should think whether you are ready to make that sacrifice.
Brooches and badges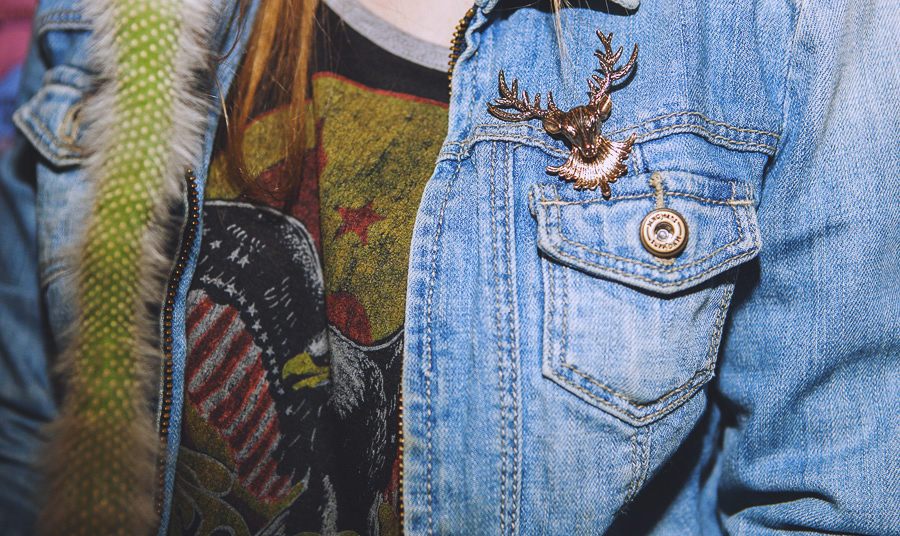 Decorate a Jean jacket using a stylish brooch or badge, fortunately today, stores offer a huge selection of different accessories. Elegant brooch make the look more feminine and graceful. It will look bright icons with theme, or funny captions. In addition, this type of furniture is easily removable, so you can be a fan of the casual style, and in the evening to stand in the way of a lady.
Paint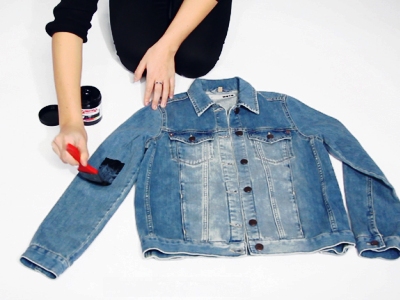 If the color of the denim jackets had lost its brightness, it is easy to fix, using special fabric dye or bleach. This does not necessarily stay in one tone, you can, for example, to create an original drawing in the form of smooth lines and streaks. For this the dye should be poured into a spray bottle and gently spray the contents on the jacket. To create a specific pattern on the fabric, you will need a prepared sketch and watercolor brush.
As you can see, there are many ways to decorate denim jacket, so instead get rid of the boring stuff, you can try to breathe new life into it.