Instruction
Microsoft
Word
– program, which is most often used when writing texts, has a built-in checker
spelling
. You can run it in automatic mode, and after typing.
To enable check spelling after the text is ready, click the panel menu in the 'Review' tab and click "Spelling." A window will appear in which the computer will start checking all of the text, offering you a thorough work with every questionable word.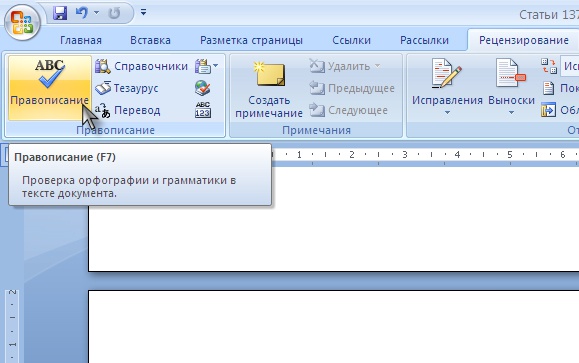 To enable auto mode check spelling when entering text, press the familiar button "Spelling", and in the appeared window click "Options". Further, in the opened window, set the checkbox next to "check spelling as you type". Press "OK" to auto check spelling is enabled.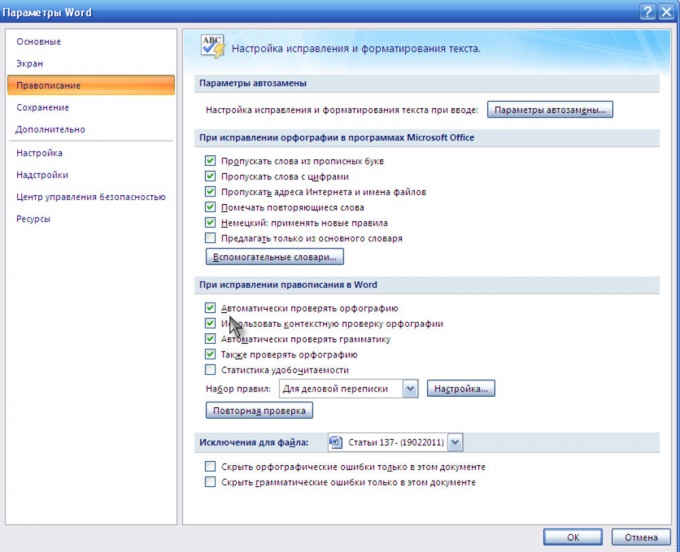 Advice 2: How to enable spelling
When working with text from mistakes and misprints no one is immune. In some programs there is a built-in spell checker. To enable it, you must perform several actions.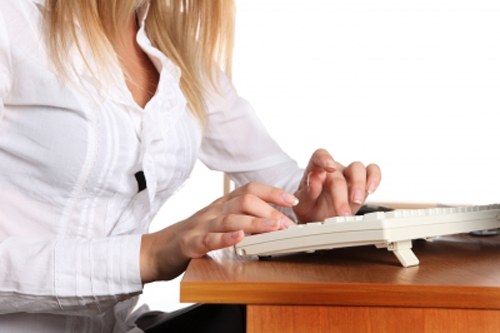 Instruction
To enable the spell checker in Mozilla Firefox, launch Explorer and select the top line menu "Tools" in the context menu click on "Settings". This will open a new dialog box. Go to the "Advanced" tab and make active mini "General" tab. In the "Browsing" set the marker in the "Check spelling while typing". Click OK to the new settings into effect and close the window.
To enable the spelling in the text editor Microsoft Office Word, launch the app, click on the Office button in the upper left corner of the window and click in the context menu click "Word Options". This will open a new dialog box. Click on the left side of the category of "Spelling."
When you go to the selected section, ensure that the group "When correcting
spelling
in Word" marker is in the "Automatically check
spelling
". You can also ask in this window, additional options for checking the text. When all the changes are made, click OK.
The text entered into the document will automatically be checked for errors. Punctuation errors by default are underlined with a green wavy line, spelling – red. To manually initiate the spell checker in the text, go to the 'Review' tab and click on the "Spelling" in the same section. You can also use the key F7.
In Microsoft Office Excel the settings for spelling are set in a similar way, i.e. using the Office button and the dialog window "Excel Options". But there is a difference: in Excel workbooks, text automatically is not checked while typing, so you must run this process independently. Go to the 'Review' tab and click on the tab "Spelling" on the same button with the left mouse button to start checking the input data.