Instruction
In a situation of adultery for help to a psychologist often turn those who have experienced the betrayal. And, as a rule, appeal to women. Men tend to try to cope with the change of the second half on their own, often with the help of available "assistants", such as alcohol. Of course, it is always the wrong way to restore emotional balance.
Cheating is always a crisis situation. It is often accompanied by intrapersonal conflict. How to be in this situation next? To forgive or not to forgive? Maybe you need to avenge reviled relationship? These and similar questions often arise on the background of the raging emotions.
The one who is trying to find appropriate responses, often to comfort himself with this task can not. The pain of betrayal reduces the ability to soberly assess the situation, plan their future behaviour in relation to the betrayed partner.
The main question is: to forgive or not to forgive betrayal? The way you answer to this question often depends on the conditions of formation of your personality in childhood. Remember the situation from childhood when you had to feel guilty for pranks or more serious offenses. If you forgive the parents, it meant that you accept the way you are, with all your weaknesses and shortcomings.
But in a situation of betrayal it is the deceived person is faced with the need to forgive the guilt of another. And what a lasting resentment, fear of being alone, lack of past warm relations in the family? Yes, often entering into conflict of doubt about whether to continue to keep the family together.
Alas, there are no universal recipes on how to build the future life and relationships after infidelity does not exist. And responsible decisions a person in such a difficult life situation, will have to make. Including, have to take responsibility for those decisions.
The most common recommendations relate only to responses in the acute phase situation. First of all, you must come to a smoother state, to remove unwanted emotions. Try to understand why you lowered on top of the cheating situation. Could it trigger something in your own behavior? To critically evaluate themselves and their behaviour in the conflict.
Find an opportunity to talk. It is not important who will become a listener – a professional psychologist, mother or close friend. You must speak aloud what you feel about the situation of infidelity. Most of this acting out of emotions allows you to alleviate the worries and to remove the inevitable consequences of malicious stress.
Most important rule – beware immediately take a quick, hasty and emotional decisions. Unfortunately, the consequences are not quite deliberate actions is not always easy to fix.
Advice 2 : How to survive the betrayal of a loved one
Even with maximum restraint, the pain of betrayal affects not only mental, but also physical health. If you have irrefutable evidence of treason, then use some of the tips that will help you to pull yourself together and not to do anything stupid.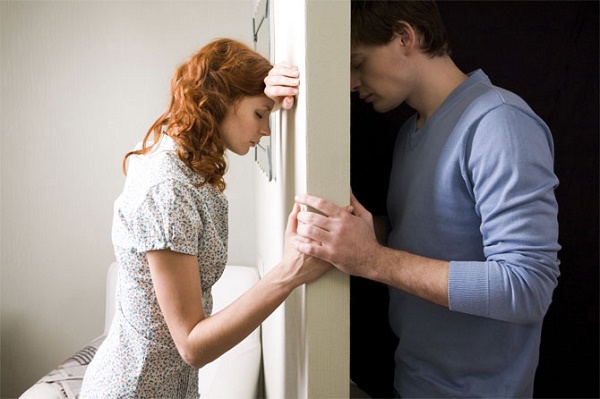 Instruction
Try to keep calm. A hasty decision is usually incorrect, and it is necessary to regret it later. Assess the situation with cold mind, weigh every word that will say to her husband-the traitor.
Don't blame yourself. Your self-esteem should not fall. Often remember your dignity, for which you can and should love. This will help to protect yourself from frequent in such cases, depression.

Cry and talk offense. First with the sensitive man (a relative, close friend, psychologist). Then, calming down a bit, go to the conversation with her husband. But avoid rough accusations, as much as it pains you.
Carefully weigh. Of course, to be together or break up depends on you. But don't forget to consider the important factors: your age, presence of children, marital status, attachment to her husband. Just don't sacrifice yourself — then self-destruction is inevitable.

Avoid revenge. Easier definitely won't be, but the mud in the shower added. Even simple flirting with others can have a twofold effect: to induce jealousy in the husband to refresh his interest to you or, alternatively, to push a spouse toward an early breakup. Avoid a showdown with rival, the surveillance of the second half, ugly scenes — you completely alienate the man.
Be reasonable. Try not to involve in problem of other family members: children, parents, brothers and so on. Let's just keep it between you. And, of course, in any case it is impossible to sort things out in the presence of other people. Prudence and restraint should be your main allies in this difficult period.

No reproaches. If you still forgiven her husband, it is not necessary to rake up the past and constantly accuse him of cheating. It is not good for anybody. Your main task now is to make him love me again.
Note
Having made the decision to keep the family together, realize that the relationship will not be the same. Better or worse depends on you both, but will have to work a lot.

Useful advice
Support your body with vitamins, soothing herbs, proper sleep, moderate exercise. Remember that you need a wide range of people — children, relatives, friends.