Instruction
Pour into the container of the steam generator water. The capacity can be different; the size of the container will depend on how many things you can do without refilling water. After filling it with water turn the steam generator. Wait a minute – the iron needs to heat up.
Select the required mode of operation and accordingly switch on the control panel. It may be a small amount of energy economy mode (saves up to 20% of electricity) and a powerful steam generation. If you want to stroke it quickly, you can select the powerful mode.
Next, determine the temperature. It depends on the structure of the material from which is made is your thing. If the clothes have labels, read what the temperature is allowed, and program it on your appliance. If no instructions no, you can trust indicators: badges and inscriptions on the control panel of iron.
Iron you can in normal mode. If you want to use the ferry, hit a special button under the handle of the iron. Steam will go as long as you hold her.
If your things are formed deep creases that are difficult to smooth out, or it is sewn from thick fabric, use the steam blow. Please note: the shot of steam button located at the top of the handle, so click it accidentally you can't.
If you have not calculated the amount of water or it ended in the process of Ironing, add it to the capacity of the steam generator at any time without disconnecting it from the network. When the water finishes, you will see how the symbol will light up on the control panel. After filling the container press the restart button and continue your work.
Keep in mind that if the iron will to stand for more than 8-10 minutes in a horizontal position, the steam generator will go into standby, and the iron will no longer heat up (this makes it impossible to fire).
Note
Although in irons with steam generator provides continuous steam, things are no drops of water fall (working drip system), so the service is produced efficiently. Don't worry, hearing that the steam generator is buzzing (like a refrigerator compressor), as it should be – it is generated the vapor.
Advice 2: Which is better: iron or steam generator?
Any appliance store offers a huge selection of irons. Which one to choose will depend on how often and how much you have to iron. There are pros and cons of both conventional irons and steam generator irons.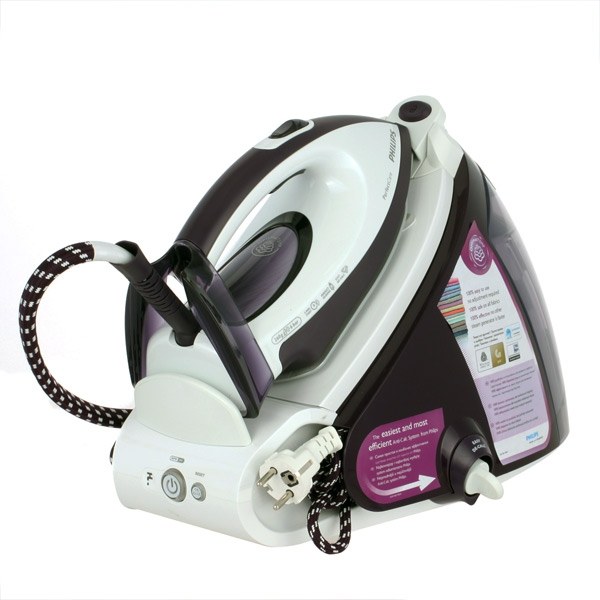 Over the past several decades, this household appliance, such as iron strongly evolve. Been released irons with no steam function. Now you can choose iron of the desired shape, with a sole made of a certain material, with more or less power, etc.. a Variety of irons in any hardware store is quite large, not small and price range from cheap irons with low to iron with steam generator. What choice to make?
Iron with a steam function
Iron with a steam function available, probably in every home. No matter how simplified the life of modern Housewives washing machine and the use of air conditioning, dryer, Ironing anyway.
Iron is selected based on several parameters.
First, it is necessary to pay attention to the capacity of the device. Usually, this 1500-2500W. The more powerful the iron, the faster it heats up. But there is a flip side of the coin – the more power, the more consumption of electricity. For home you should choose iron with average power.
Secondly, you need to decide which iron would be most appropriate. If you have to iron lots of children's clothes and things with small items, it is best to choose an iron with a narrow spout. If utitsa usually something big, then fit the iron with a more rounded front part.
In addition, the sole can be made of stainless steel, aluminum or sintered metal. Steel iron is a bit slower to heat up and cool down. Aluminium will provide a lighter weight iron. Ceramic coating is considered the most modern, but it is, however, quite fragile.
It is certainly important to look at other things. For example, what iron water tank, is there a drip system to keep the water out of the iron when it is not needed.
Some irons are equipped with fire protection. It is very convenient – the iron shuts off itself if not used for several minutes.
Another important detail is the size of the iron cord. If the hostess is not possible to put the Ironing Board near an electrical outlet, the cord of the iron needs to be long enough.
The steam generator
It would be better to say – an iron with steam generator, since this appliance consists of two interconnected devices: from the steam generator and iron.
Compared to conventional irons, this unit looks more bulky. But it also has lots of advantages.
First and foremost is the quality of Ironing. With the help of steam can be fed under pressure, and this means that the quality of the iron can be several layers of linen. And razorujaemsa fabric much better. This, of course, makes it possible to reduce Ironing time.
Irons with steam generators are required to have in clothing stores and sewing Studio. There is no such a device can not do.
Iron with a steam generator to iron as in the horizontal direction and vertical. This is useful if you need to resaturate, for example, hanging curtains, suit or outerwear.
In addition, some generators have the function of paracide. To this end, the device attached additional attachments.
What to choose?
It is hardly possible to answer this question unequivocally. Each person will make a choice on their own, after weighing all the "pros" and "cons" due to their needs and possibilities. Some rely on the feedback of loved ones, while others prefer a certain manufacturer.
But no matter what stamp you stop, "Tefal", "Philips" or some other, the average iron with a steam generator would cost three times more expensive than a conventional iron.
Iron takes up very little space, and in order to supply the steam generator will have to allocate a special place in the closet.
Finally, the volume of linen that needs to be futurity, every family your. If you have to iron a little, it is possible to do with iron. If the family is large, then iron with progeneration will be a good helper on the farm.
Advice 3: Select iron with steam generator: pros and cons
Irons with steam generators are more expensive than conventional models, so frugal people carefully weigh all the advantages and disadvantages of such products before deciding whether to buy them. If you want to buy this device, pay special attention to his choice not to be disappointed in your decision.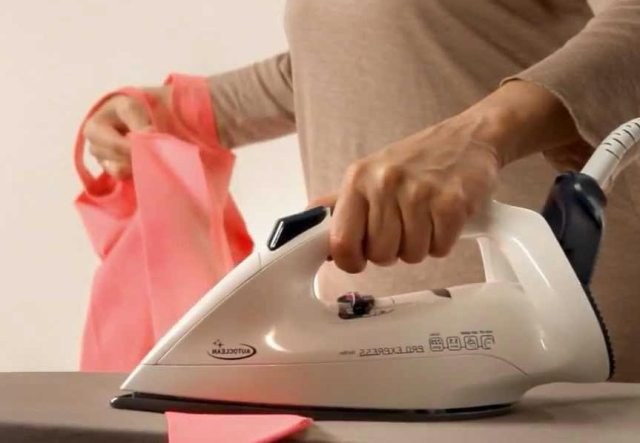 The pros and cons of flat irons with steam generator


Irons of this type are ideally suited to people who have often and in large quantities to iron. Their advantages include high power, ease of use, relatively high speed Ironing and a large water tank allowing you to iron for long periods of time without adding liquid. Steam generator irons with a lot of give steam and allow in minutes to cope with a large workload.

Of course, such devices have drawbacks. First and foremost is the high price: the cost difference between steam generator irons and conventional models are often very large. In addition, due to the design of these devices are heavier than their counterparts without steam generator and, therefore, their use requires great effort. Finally, these models are massive, which can lead to difficulties in storage.


How to choose irons with steam generator


If you decide to purchase this unit, pay attention to the sole. It should be strong, durable, able to withstand temperature variations, durable. The sole is made of aluminium, for example, has such advantages: it is easily covered with scratches and often a relatively short-lived, especially if the iron is used frequently and in large quantities. The best option – aluminum alloy with ceramic, Teflon or steel cover.

Please decide whether you need additional moisture fabric or find it more convenient to work with dry steam. In the first case, you need to choose a iron with built in steam generator, and the second portable installed separately. At the same time make it clear to any water operated device. If you need a special, carefully filtered the liquid, you will have to buy additional equipment for water treatment before use, and this will entail unplanned expenses.

Note the convenience of the handle. It should lie in your hand, otherwise use an iron it will be uncomfortable. Possible before buying it is desirable to take the device and walk them a few times in the air if you something Pat. If a handle seems too thick or too narrow, it is better to choose another option.

Is necessary to consider one important detail: there are some irons with steam generators are complemented by a special button that must be held during Ironing so that the evaporation does not stop. This can cause inconvenience, therefore, it is desirable that the chosen model modes "steam" and "without steam" makes it easier to switch.
Advice 4: How to iron organza
Curtains organza is a great home decoration. But for the beauty you have to pay. So with organza as well. This fabric is very particular about washing and Ironing. So you need to follow certain rules, the curtains have always been beautiful.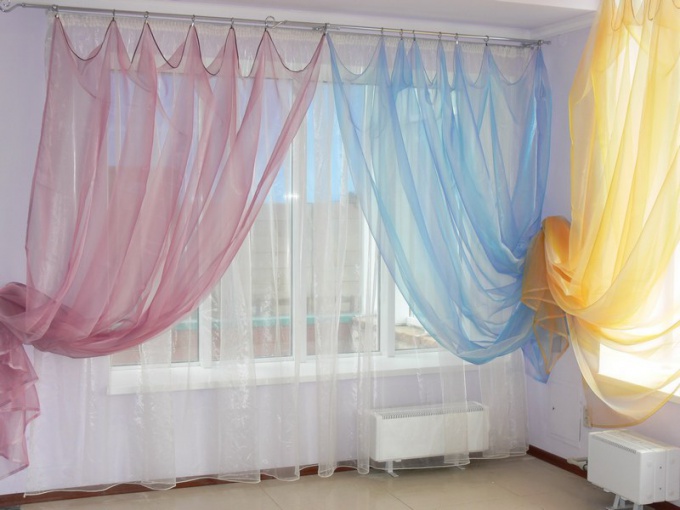 You will need
- Iron
- A spray bottle with water;
- The steam generator.
Instruction
Ways
to iron
organza
there are several. First, it can be bleached. But you need to choose the low temperature mode is one in which Pat usually silk or made of synthetic fibers. It is necessary not to burn the fabric. That is, the iron should be only slightly warmed. The sole of the iron must be perfectly smooth. If not, then to achieve the perfect result, it is best to iron
the organza
through the paper, but only tissue or silk. But ironed a damp cloth is not necessary, and ironed it with steam iron. Can not because of organza in contact with water becomes wavy. And in this case, efforts to proglazhivanie vain.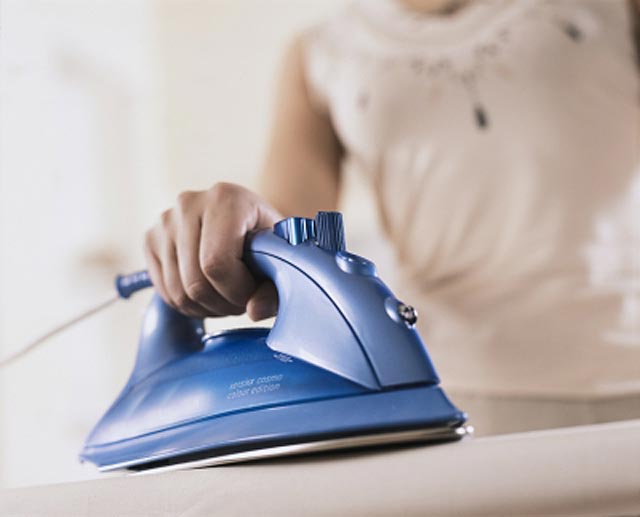 There is also a popular way to smooth organza without iron. To do this, after washing hands to smooth out the creases and clearly visible bruising. Then the curtain just need to hang up and drench with water from pulverizator. After a couple of days should otvisetsya organza and lining.
There is a third method, becoming more popular when Ironing delicate items (which are products of organza) - this Ironing with a steam generator. It does not damage fabric fibers and smoothes the curtain is easy and simple. After all, the principle of work had somewhat different than that of iron. Therefore, the steam iron should not be used, but the steam generator as much as necessary you can iron the curtains of organza.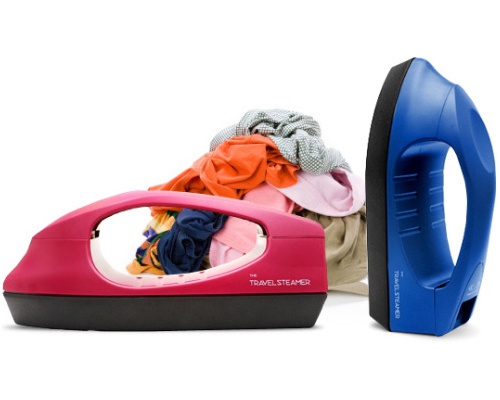 Note
Be patient, because Ironing of curtains organza - consuming process. But the result is worth it.
Useful advice
If you carefully follow all the recommendations, the smooth curtains can be easily and efficiently. And they will long to please the eye with their beauty.