Instruction
Start learning the language: learn grammar, expand your vocabulary, learn to make simple sentences and ask questions. You can enroll in language courses, get a tutor or learn French at home, alone. Each of these ways has their advantages and disadvantages. Group lessons allow you to pay attention to the mistakes of fellow students and to correct their pronunciation. Working with a tutor will help to deliver the right speech, to learn to understand the conversation and retell it. Doing it alone, you can plan a schedule, but assessing your knowledge and formulation of the question will be difficult.
To begin to speak French, it is best to spend a few months or years in a country where you will have the opportunity to practice. First, you will experience stress, but then the body mobilizes all its forces, thinking will start to work actively, and over time you will master the language so well that you will be able to speak and maintain a conversation with a native speaker.
If the trip in a French-speaking country available to you, use other opportunities. Many courses provide service communication with foreigners – you spend 3-4 hours a week, communicating only in French. Overcoming the language barrier will happen faster and easier if you're not afraid to make mistakes and will no longer be ashamed of your incorrect pronunciation.
Watch movies in French without translation, trying to understand what was going on. At first, you will need a dictionary and repeated repetition of phrases, then you will learn to understand the basic expressions. With the increasing vocabulary of your understanding of the dialogues will improve. Learn French poems and texts, reciting them aloud.
The intensity of training at a conversational stage of learning French should be high. Plan your day so that all free time was occupied by the practice of the language – you have to ensure that even a single thought in the mind clothed in the French phrases and expressions.
Advice 2: How to learn to speak English
It is in vain some people think that to learn to speak the English language is very, very difficult. In school and University often teach grammar, but spoken English completely forget. Going into the language environment, from a former student slipped my mind memorized all the rules, and to say except "Hello" is nothing. But there are ways to develop spoken English yourself!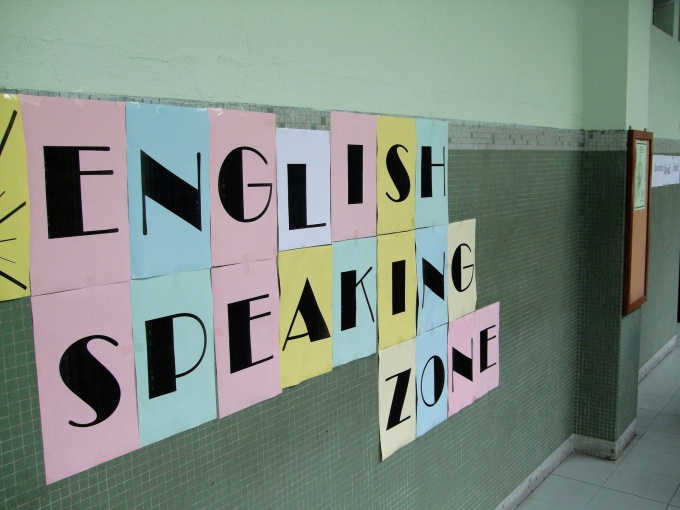 You will need
Skype, ICQ, books, school, source
Instruction
In this age of computer technology have created many ways to communicate with people from other countries. The most common program - Skype. It is possible to find hundreds of like-minded people as native speakers or just people wanting to chat or learn your language.
Another useful program to facilitate communication - ICQ. Basically, the communication will take place in instant messages, but also have the ability to communicate by webcam. Simply place your ICQ number on the forum like these http://www.efl.ru/forum/penpals. Internet communication helps you to be liberated, and vocabulary will be filled with dozens of useful expressions and phrases.
If you welcome live chat, just for you suitable English tea party who organize clubs and schools for learning foreign languages. They are usually held on Saturdays and they are native speakers. There are going to people with very different language levels. If you have any questions, will be happy to answer them and correct errors.
Look for the nearest school of a foreign language.
In English classes you can take a friend or girlfriend, relative or just colleague. So to practice your English at any time up to the communication on the phone. Don't forget to carry a small pocket dictionary. With it, you will be able to freely speak, because after watching at least 10-15 words and immediately use them in conversation, you can easily remember them.
Finally, the Council wishing to learn speak English fluently and learn as many idioms, i.e. conversational norms. For example, the common English idiom is "As fit as a fiddle" is literally translated as "to Be healthy as a fiddle". Agree, the first time it is hard to perceive such nuances. In the books, such things frequently. Moreover, below is the footnote with the Russian analogue of such a transfer. This particular idiom can be translated "to Be healthy as an ox".
So, read books, gentlemen! In bookstores, the mass of literature in the English language. You can choose the genre, and complexity.
Note
If the first does not work, do not despair. Young children also begin to talk immediately, first, they are a long time listening.
Useful advice
If you have the opportunity to visit English speaking countries. Only there you will be able to integrate into the language environment.
Advice 3: How to learn to keep the conversation going
Gestures, gaze, facial expressions to convey the meaning, but the word has more informative load. When meeting with strangers you can be dissatisfied from what you are unable to maintain a conversation, and interesting person was lost. The ability to communicate is an art that must be learned.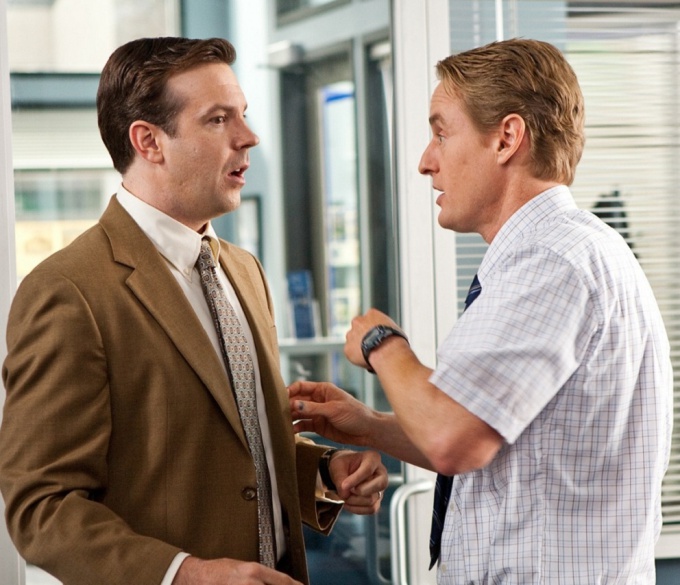 Instruction
We must discard the complexes and to stop shade. If the person works in the field with which you are quite familiar with him no common interests, nothing wrong if you will say directly about that. Ask them to tell about what you don't know. Use the conversation as an occasion to broaden your horizons. Feel free to ask questions where something is not clear. Companion will pleasant your interest, he would be happy to communicate and find you interesting person.
Be a good listener. To keep the conversation going even if you do not own the main theme or exhausted. As a rule, in conversation interviewee mentions related details that directly to the main topic do not apply. Memorize them and when the conversation starts to fade, go back to them again and relive the conversation.
Sometimes the person with whom you are talking to, concise and detailed questions gives monosyllabic answers. In this case, use so-called "bridges" - the words "for Example", "you", "I". Hearing this word after a short answer, people will be forced to continue the conversation, explaining the idea in more detail. And conversation begin. Just remember that on the last word "bridge" is needed to emphasize and slightly lean backward, demonstrating a willingness to listen.
Use the magic action of the nod to maintain a conversation. Nodding to the interlocutor, indicating agreement with the speaker, unconsciously comes to the last of honesty. Even if he stopped to make a few more nods, and he starts talking again.
Use in conversation supportive and encouraging words of "Yes", "Understand", "True" or "go on, go on". These phrases encourage the interlocutor to keep the conversation going and comprehensive answers. The use of simple techniques will help to keep up a conversation with any person and to pass a pleasant conversationalist.
Advice 4: How to learn to translate texts
Now foreign languages play a very important and visible role in people's lives. And not only translators, but also people of other professions are often faced with the need to understand texts in a foreign language. But for this they first need to translate. How to learn to translate texts from Russian or on Russian language?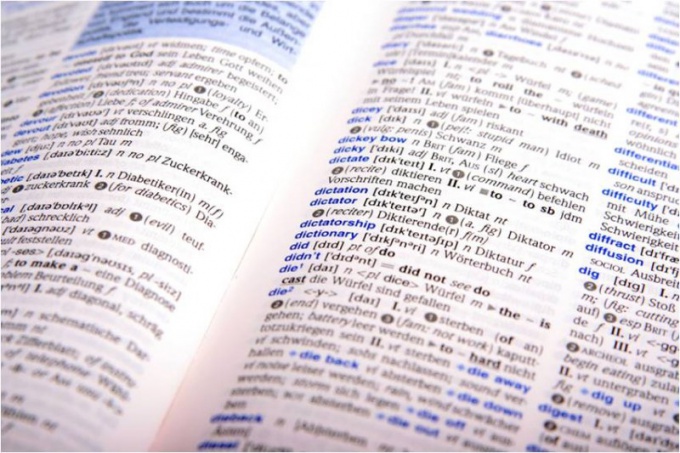 You will need
- textbooks and manuals translation.
Instruction
If you are not familiar with the language in which you want to translate, enhance their level of knowledge. This can be done through repetition of basic grammatical structures and forms.
Choose the right literature for consultation. Textbooks on the theory and practice of translation can be borrowed from the library, and to purchase in one of the bookstores. When choosing, pay attention to the orientation of the textbook - theoretical or practical. They complement each other, but if you subsequently need to translate simple texts, you will have sufficient allowances for practical translation.
If you have the opportunity enroll in courses in translation. This will help you in the first stage, as you will have a teacher whom you can ask questions and give verification of your texts. These courses are at many language schools. Before you pay for the course, find out whether you can attend a trial lesson free of charge. In this case, you will be able to understand the level of teaching and specifics of the course and to understand it suits you or not.
If you do not have the time or the funds for such courses, to start their own. Practice in the translation of the type of texts that you will need. It can be artistic, journalistic, and technical texts. If you want to learn to translate, say, a scientific article on a specific topic in Russian language, first read several such materials are already written in Russian. You will understand their stylistic features and will not be transfer them "tracings" from a foreign language. For example, not everyone knows that the first-person speech in Russian scientific articles are not welcome. And the translation of the respective English or French the phrase "I got results" in the Russian scientific article should be changed to the impersonal "were the results" or, at least, "We have received the results."
Note
Keep in mind that you can learn to translate texts, but without a diploma of a translator you will not be entitled to notarize documents, for example, for submission to the official authorities.
Advice 5: How to learn the Azerbaijani language
If you want to go on a long trip to Azerbaijan or looking to purchase real estate there, it will be useful for you to learn the Azerbaijani language. Also you should learn if you are going to tie the knot with a native Azerbaijani or just want to learn new things to expand the horizons.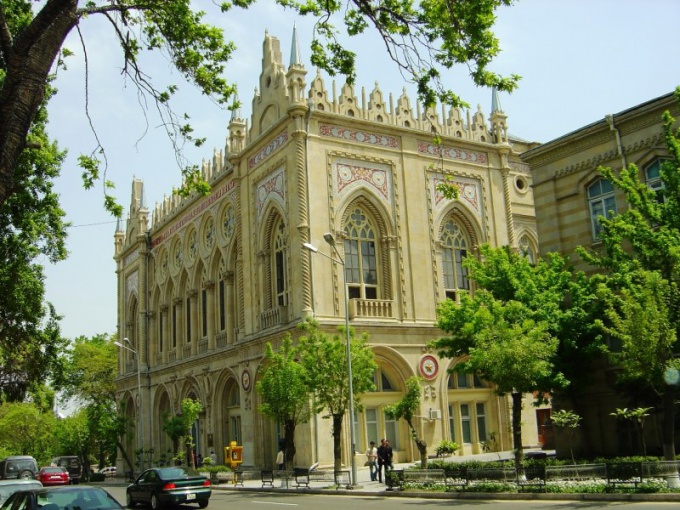 Instruction
Use the textbooks in the Azerbaijani language, which is free to access. On the Internet you can easily find tutorials on many languages of the world. The Azerbaijani language is no exception. The choice, of course, small, but for a start it is quite suitable textbooks, which is the basics of phonetics, vocabulary and grammar.
Buy teach Azerbaijani language at the bookstore. You can use the electronic version. Plus unlike the previous step is that you will be able to choose the textbook for your language level and desired intensity of training. Minus is that you will have to spend a certain amount of money - about 500-700 rubles.
Find tutor of the Azerbaijani language in your city. If you live in Moscow, St. Petersburg or another major city, then find a tutor who can teach the basics of the language, it's easy. In big cities there are a lot of Azerbaijanis, including students of linguistics and Philology. They know how to teach foreign languages.

To find prospective Tutors possible through query on the discussion forums or in social networks.
Find a tutor online. If you can't find good tutor in your town, that is otherwise addressing this issue. The study of foreign languages via Skype has already entered into modern life.

To find a tutor you can in the same way as in the previous step, with the help of the Internet. However, in this case, you don't need to find a teacher in your town. Can learn the language with a tutor living in Moscow or Baku.

With payment issues when working remotely, too, should not arise. Electronic money is easy to transfer into e-wallet from your instructor, no matter where he was. It is also possible to pay through the Internet Bank, using a Deposit card.
Go on holiday in Azerbaijan. After gaining some basic knowledge, you freeze, having lived some time in this wonderful country. Which is better - a two-week vacation or journey for several months; choose something to your taste and budget.
Advice 6: How to teach interactive Furby toy talking in Russian
In 2013, the market of children's goods has appeared a new intellectual toy that will appeal to all children without exception - the Furby from Hasbro. That little guy can be purchased even earlier, but the new version of the interactive toy Furby is able to speak Russian language.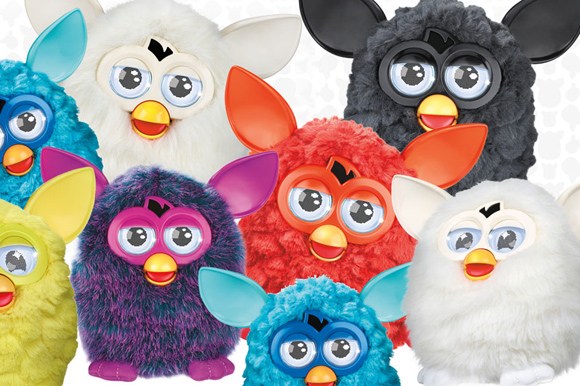 You will need
- toy Furby (Furby);
- cartoons;
app for Furby;
mobile phone or tablet.
Instruction
Initially, the baby speaks his native dialect – verbose. In the Russian language Furby knows a few phrases, but it is easy to memorize new words.


To teach the interactive Furby toy talking in Russian, you need more to communicate with him. Talk to him more often so your friend would learn and remember more expressions.

Teach Furby to say your name. Tell him the most popular phrases, like "Hello", "how are you","delicious","good","goodbye","I love you". Furby to remember them quickly, repeat the words clearly and slowly, looking the toy right in the face, several times in a row. Day Furby can learn about 30-40 phrases in Russian.

Use translator from verbickogo language. It can be found in the Furby app for ios and android, download and install on your mobile phone or tablet. Answer phrase toys in Russian.

To teach interactive toy Furby to speak the Russian language faster, you can turn on his cartoons. For learning is necessary to choose such cartoon films in which the characters speak slowly and clearly. Ideal "the Smurfs", educational cartoons from Tiny Love.

Turn your fuzzy music, songs in Russian. Then he will learn to dance and sing along. Communicate with Furby more carefully about it, and then after a few months it can become for you not a simple toy, but a full-fledged interlocutor, and friend.
Advice 7: How to put a French pronunciation
The articulation of the sounds of Russian and French languages varies greatly. Therefore, studying French, it is very important to pay special attention to pronunciation, because a strong Russian accent can prevent the interlocutor to understand the meaning of what was said.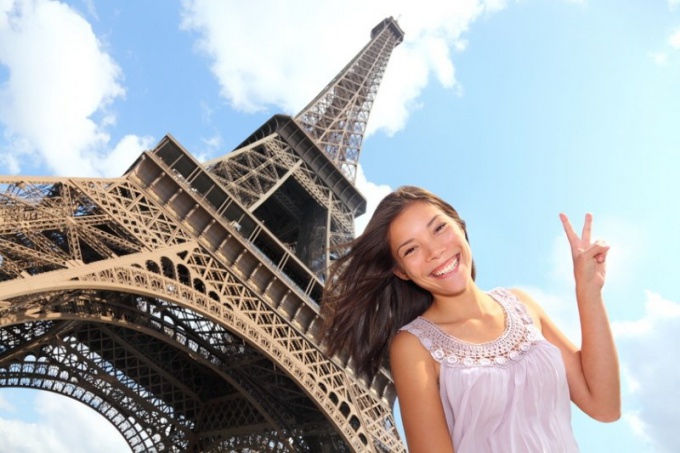 Why is it so important

Start to work on correct pronunciation, it is desirable in the early stages of learning French, because to re-learn can be harder than to learn from scratch. However, you should be prepared for the fact that the correct pronunciation will not be able to deliver promptly.

To speak French without an accent, will require a sustained workout and exercise. This is due to the fact that the articulation of French sounds are other muscles of the vocal apparatus, and they are involved differently, unlike conventional Russian language. A long training is necessary in order that the tongue, larynx and other organs involved in the articulation developed in the right way. The good news is that, contrary to popular opinion, learning to speak French without an accent is possible for everyone.

In General, to put a French pronunciation only from books is not possible: it is important to hear the voice of a native speaker, to talk, to repeat, try to imitate sounds. By the way, experts say that it is important not only to hear but also to watch how the person speaks: that is, the student easier to learn the movements of the vocal apparatus by which the French manage to extract the characteristic sounds.


How to improve?

The most common problem faced by learners of French, the correct pronunciation of the famous French [R]. By the way, Burr [R] sounds in the first place, in the speech of Parisians. In many other regions of France, this sound is articulated almost the same as in Russian, but the vibration sounds a bit less. Therefore, even if you repeat the characteristic Burr [R] unable to worry about it not worth it: half the population of France utters this sound.

However, wishing to show off a pure Parisian accent can use some tricks to formulation of the beautiful pronunciation of this sound.

In articulation of the French [R] is the uvula located in the interior of the larynx. He begins to vibrate, for example when you rinse a throat. If empty mouth to do the same, and that when gargling, it will sound close to [R], only more dull. Workout and exercises will add to him the necessary sonority.

Another way – instead of the French [R] to pronounce the fricative [G] as in the Ukrainian language.

Of course, [R] is not the only sound that distinguishes French from the Russian. So, in order to speak French with a Russian accent, he can stretch the lips into a wide smile – then his speech will appear characteristic for the Russian language sonority. Russian-speaking does a man need to drown out the spoken sounds to make them more "stringy". This pronunciation is, to talk, putting her hands on her cheeks and gently pushing down, sliding the skin to the center of the face to the mouth "duck". It is necessary to achieve a similar sound, but of course without hands.
Advice 8: How to learn to speak Armenian
To learn how to speak any foreign language, you need to make the maximum amount of effort. The same goes for Armenian, as one of the representatives of the Indo-European family of languages.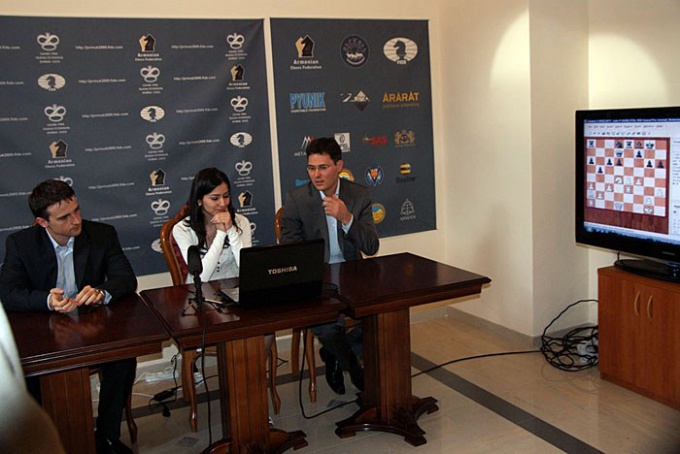 You will need
computer;
- Internet;
- cash.
Instruction
Start to familiarize themselves with the Armenian language. Go to "learn Armenian". There you can find everything you need to start: alphabet, read the rules, description, grammar and spelling. Learn to read the language, learn all presented rules. Only then start speaking simple phrases.
Use the tutorial for initial training. On the same website there is a tutorial for learning the Armenian language. The weakness of this approach of training is that you will not be able to quickly learn to speak. Although, in this type of training, you will not depend on anyone, and to comprehend the language.
Sign up for language courses. This is best done in Yerevan or other Armenian city. This approach is one of the most productive, because you can immerse yourself in the language environment and to study speaking under the supervision of an experienced teacher. This effect is almost impossible to achieve on their own.
Find a private tutor and tailor-make a training schedule. Work with the teacher one on one will help you to achieve the desired result in the shortest possible time. You would have to decide how quickly you
move
through the program. Tell me what you want to do the release. The teacher will select the appropriate material you will learn how in lesson and at home.
Improve your skills when dealing with representatives of the Armenian language. Once you are able to speak simple phrases, find yourself a circle of communication with native speakers. Now in our country there are Armenians who speak Russian, and Armenian.
Communicate with them on the Internet or in person. Online you can find social groups, or to talk on Skype. But the best way to improve your skills while communication live. If you have the opportunity, visit Armenia for a while and practice the conversation with everyone she can.
Advice 9: How to learn to speak
Competent speech will be a great recommendation in many situations: during examinations and employment, in private conversation and public speech. On the contrary, a poor vocabulary and inability to accurately present information can fail you at an inopportune moment.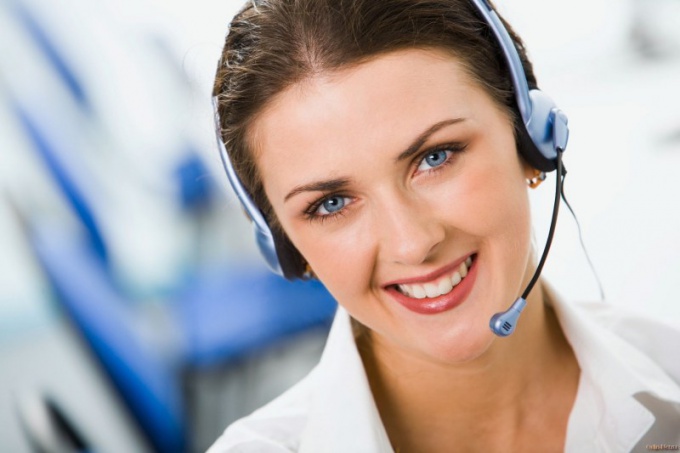 Instruction
To master the correct oral speech, read more good literature – not a modern ladies ' novels and detective stories, the authors themselves often at odds with the Russian language, and the classics – at least those authors that is taught in school.
Learn to retell favourite books and films, presenting them in detail or giving the gist. Watch the reaction of the audience if they are bored and asking questions is not the topic of conversation, so you can't pass on their impressions of the work. Think about why this happens: perhaps you are abusing personal pronouns, so that the interlocutors are no longer able to understand who these many "he", "she" and "they."
Get rid of unnecessary words, i.e. those which do not add anything to the meaning of the text and do not carry separate information. A typical example of the use of unnecessary words: "Not the month of may" (may is not may be the year, hour or minute), "to lift up", "back", "minute", etc.
Avoid tautology – the repetition of cognate or kindred meaning of words: "oil oil", "ask a question". For practice, analyze the speech of their interlocutors, politicians, anchormen and comedians. Consider what mistakes they make and how can I replace a failed word combinations. Then it would be easier to monitor their own speech and the right to build proposals.
Bear a grudge in his speech word-parasites and interjections-bundles. Verbal garbage like "type", "like", "well, it" makes it unconvincing and unimpressive. These ligaments and interjections required if the speaker is hard to find in his vocabulary a word that accurately expressed his thoughts and feelings. One way out: to study the dictionary of synonyms, to make your voice was not languid, verbose and inexpressive.
Don't use words whose meaning you do not know. Otherwise you risk to become like the grandfather Shchukar, who believed that "curb" is a girl of easy virtue, and "lampshade" in contrast, a good girl. Explanatory dictionary of the Russian language and dictionary of foreign words will help you expand your vocabulary. Pay attention to the accents in words.
Think about the appropriateness of the use of professional or youth slang. At work or in the company of friends you understand, but in formal speech or in conversation with people from other social groups, these expressions can be unsuccessful.
Advice 10: How to learn to speak Tatar
The Tatar language has greatly enriched his vocabulary of the Russian language. And at the same time he took himself from the Russian. In addition, the Tatar has a logical structure. Therefore, to understand and learn to communicate it simply.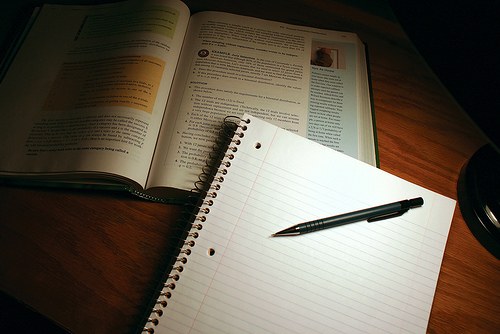 You will need
- computer with Internet access;
speakers or headphones;
Russian - Tatar and Tatar-Russian dictionary;
Skype.
Instruction
Learn the basics of the Tatar language, learn the most simple and common words (hi, bye, Mama, Papa, thank you, etc.) Every day, systematically learning new words will greatly enhance your vocabulary. In addition, you will find a relationship between many Russian and Tatar words. At this stage it is important to have an understanding of the grammar of the language. Without awareness of grammatical features of the language, further study of the Tatar language can take a lot of time and become useless memorization of words, sentences, expressions.
Be sure to practice listening. Listen to music in the Tatar language, watch films, broadcasts, etc. This will allow your ear to get used to the sound of the foreign language, to identify and better remember the already known words. At the initial stage, it is desirable to have a text that you are listening to. In the future this need will disappear.
Read in the Tatar language. Reading stimulates a deeper memorization of words and understanding of the logic and structure of language. Thus, you will meet with many stable expressions. On the Internet there are a large number of materials (books, Newspapers, journals, publications) in the Tatar language.
Get to know the Tatar culture, traditions and customs. It is impossible to speak without knowledge of the Tatar culture of the people. Without knowing the specifics of communication and accepted norms of behavior and etiquette, you can get into silly, and sometimes even unpleasant situation associated with differences in linguistic thinking.
Communicate with native speakers. There's nothing more effective in language learning than language practice. Go to a remote Tatar village, where you will not have other exit, except for direct interaction with the Tatars. If you do not have the opportunity to visit the Republic of Tatarstan, to find interlocutors can from home. On that computer, install the Skype program, find native speakers of the Tatar language and communicate with them in real time.
Useful advice
For best results you do a language at least 30 minutes daily.