Instruction
Find a suitable shirt. With studs you can wear only shirts with double French cuffs – they have slightly longer sleeves. Do not buy instances equipped with both buttons and holes for cufflinks – if you want to wear both, get two different shirts. Choose from cotton of the best quality that you can afford. If you want to save, look for shirts in the departments of sales specialty stores – in a season where you can buy excellent model semidesyatiletnego discount.
Choose the right cufflinks. If you intend to wear them exclusively in a business setting, can be limited to one pair. Too expensive copies with inlays of precious stones in the office look out of place. Prefer discreet models of brushed gold, platinum, polished metal. They should be small, flat, inconspicuous. Formal dress implies a more prominent cufflinks with monograms, logos, brands, possible insertion of opaque semi-precious stones or mother of pearl.
Today, cufflinks can be worn in an informal setting. Pick a plaid or printed shirt accessories fancy shapes - plaited silk cord, carved from bone or hard wood. Very interesting will look comic cufflinks in the form of animal heads, miniature chess boards, Golf balls and other details alluding to your tastes or Hobbies. Shirts include studs, can be worn with jeans and a simple single breasted jacket or plain knit pullover.
A great option, which has become a classic striped shirt, buttoned cuff-links with coats of arms or coins. Add a blazer and silk scarf in the neckline of the shirt is the image of the gentleman of leisure ready.
Learn how and easy to wear a shirt with cuff-links. Her cuffs should protrude from the jacket sleeve a little more than regular shirts with buttons. However, do not pull the cuffs at full length – the cuff should be visible only on the arm, bent at the elbow. If you wear a shirt with a pullover, a little modernite his sleeve, showing the cuff in all its glory. Be sure to rehearse in front of a mirror – you have to look a little sloppy, but in any case not sloppy.
Think about the design of the neck shirts. In a business setting required tie appropriate suit colors. In the evening it is possible to replace silk plantroom, stabbed to death with safety pin, made of the same material as the cuff links. With a sweater, or club jacket wear a shirt without a tie, unbuttoned a few top buttons, or tie round neck slim woolen or cotton handkerchief.
Note
In the classic version, according to etiquette, wearing cufflinks on the cuffs of shirts, which at 1.5 cm peek out from the jacket sleeve. That is hence the rule, cuff, cuff button must be visible. Modern style "keel" allows you to wear cufflinks without jacket, sometimes even with the shirt on the issue.
Useful advice
Cufflinks should be matched to the color of clothing with denim decoration more harmony cufflinks, decorated with blue nail Polish; similarly selected cufflinks with the presence of precious stones. Cufflinks are usually worn only on shirts with double cuff (also called French) or a white shirt with a single cuff without buttons.
Advice 2 : How to choose a man my clothing style
There are cases when a man wants to look
stylish
and attractive, but doesn't know where to start shaping your own style, and from which models
of clothes
for him is a start. First and foremost, man should realize which styles are the most suitable to his character and way of life, and in accordance with this form his everyday look. In this article, we will describe the most common and versatile styles
of clothing
common among men.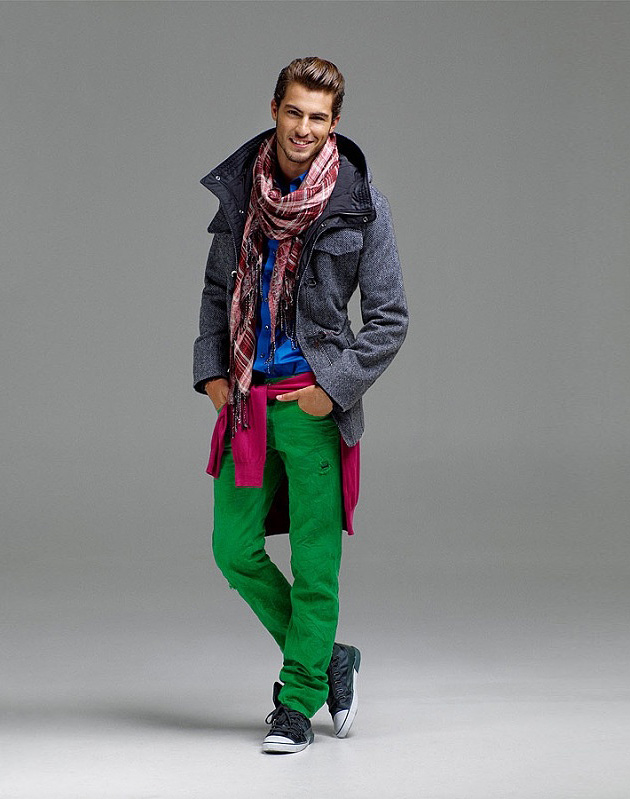 Instruction
The choice of style depends on what you are working on and what is your main pastime. Students and representatives of non-formal and informal professions can choose casual clothes, including jeans, pants, plaid shirts, sweaters and sweaters with V-neck. Accuracy and intelligence are the key points of this style. Sticking to a similar style, you can easily go from business clothes to the club, replacing only a few accessories.
The enduring popular classic style – suits, ties, white shirts, vests, shoes, classic trench coats and coats. This is a more business and formal appearance suitable for people who have achieved in life is something serious and meaningful. The key point of the classical style should be the quality your clothes should be expensive and durable to give you a unique charisma.
Creative people not thinking my life without extravagant Hobbies and unusual professions – including artists and musicians can choose the style, focusing on their own bright individuality. It is permissible skinny jeans, vintage and vintage shirts, cravats, sweaters, sweaters with bright prints. Attractive and reasonable eclecticism will complement your creative image.
If you want to look like a human, watching all the fashion trends and wear the most current and fashionable items of clothingthat are most often found in the collections of fashion designers in recent seasons.
Athletes and people seeking to get the most from the rapid pace of city life, you can choose from dynamic and sporty style clothes, wearing sneakers, cargo pants, sports vests, t-shirts, glasses and other accessories. Loose cut things, ease and sexuality – the basis of this style.
Note
From how we look, how perfectly created our image depends very much, especially the relation to us of friends and completely strangers. How to find your style of dress to be in harmony with myself and to please others? We should not think that by choosing once your clothing style, you become hostage to it for life.
Useful advice
Each person has their own idea of style depending on the age, nationality, work, circumstances, the mood depending on it we may dress differently, choose your style easy, the main thing – to know the characteristics of the main styles in the fashion world. Every woman who chooses this style should be a little black dress, elegant and simple clothes of astonishing modesty and at the same time giving a chic.
Advice 3 : How to choose the style guy
Style – a set of specific elements to create unique and organic way. Despite the fact that this concept is more often associated with women, guys it is also important to create your own style that would distinguish them from other and reveal personality.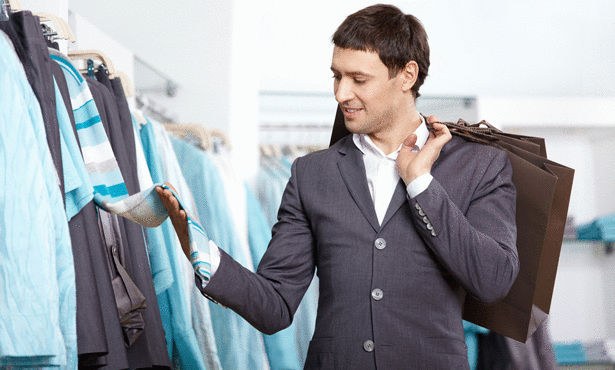 Instruction
Style clothes could not be divorced from the lifestyle of the young people: their occupations, Hobbies, work. He must conform and temperament. Not worth chasing fashion items. Today they are in demand, and gone tomorrow. Besides, they go very many, thus such clothing is not any figure.
If you work in an office, often conduct business meetings, in contact with many representatives of business, you will inevitably have to wear classic clothing. Pick one that will suit your figure. Ties, suits, shirts, coats and cloaks – it's all pre looks stylish. The main thing - to choose the smart, simple things and combine them together in color. Don't skimp on the expensive classic clothes, high quality material and good fit can be seen immediately. Evening classic suit can be changed to strict jeans and turtleneck, also maintaining their own style.
When informal profession or lifestyle you can choose an alternative style. For example, jeans, sweaters and shirts of unusual cut or color, scarves and shawls, original shoes or boots. But all these things, again, should be combined with each other, to be interesting and neat.
If you are comfortable in sports clothes casual, you most of the time actually spent in motion, choose for themselves a sporty style. Wear sneakers, sneakers, jeans and hoodies interesting by combining them with different accessories, for example caps or glasses.
Picking up a certain style, try to withstand it in everything from clothing to haircuts. Buy only those things that sit perfectly on your figure, fit you in color, in which you feel most comfortable and confident. Wear them gently, and let them be a reflection of your inner world.