Instruction
Make sure that your room has the service of sending MMS messages and the phone has the correct settings. If necessary, consult specialists of the customer service Department of your mobile operator.
Click on the call button main menu on the body of your phone Samsung. Select in the menu "Messages". Click on the "Create" button in the lower left corner of the phone screen.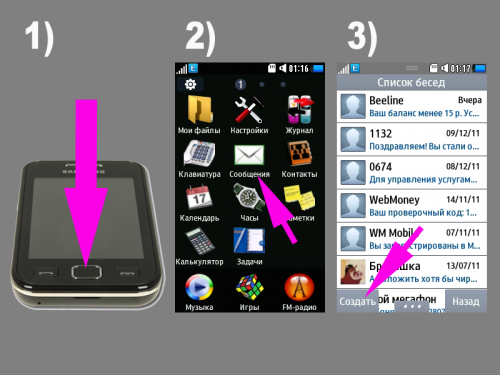 Enter the phone number of the person you are going to send MMS, or e-mail address.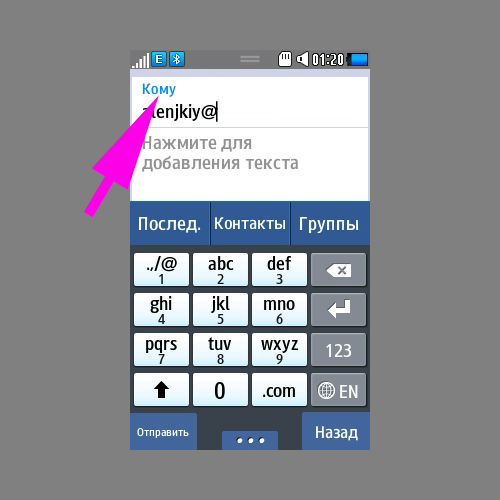 Enter the message text. To change the keyboard settings, press and hold the button for language change. In the resulting window, tap on the "keyboard Type". Select the type that you are most comfortable and click on the "Ask". If necessary, modify the list of supported languages keyboard in the phone settings.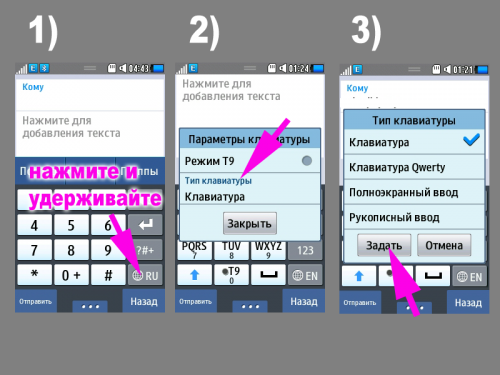 Click on the add media located below the input field for text (imaged frame of film) or on the rectangle with three dots at the bottom of the phone screen will appear the screen to add media files. Select the file type – audio, image, video and the attached file. Files of other types, my business card, calendar event, etc. you can attach via the context menu button "Attach items".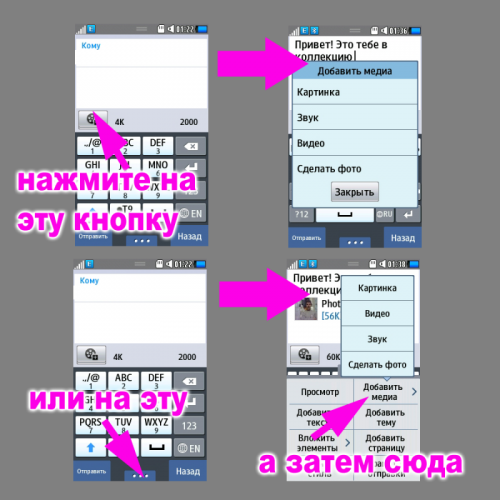 Change the sending settings, if you want to get alerted about obtaining and viewing the MMS. To do this, click again on the button with the rectangle with the three dots and select the menu item "send Settings". On the opened page, select the desired options.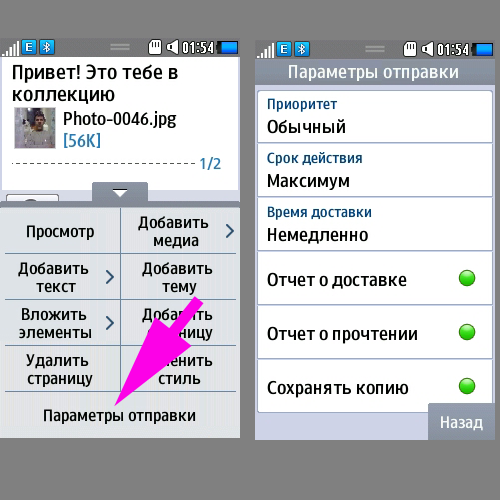 Click on the "Send" button in the lower left corner of the phone screen is your MMS message will be sent to the recipient.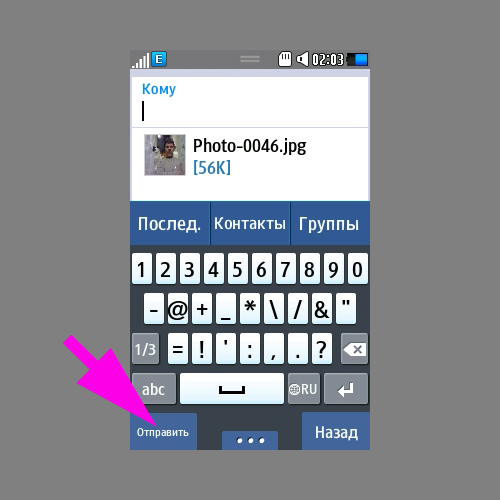 Please note that to send media via MMS messages you can view them. Open the file that you want to send, click on the rectangle with three dots at the bottom of the screen and choose in the appeared menu "Send". In the resulting window, select "Message".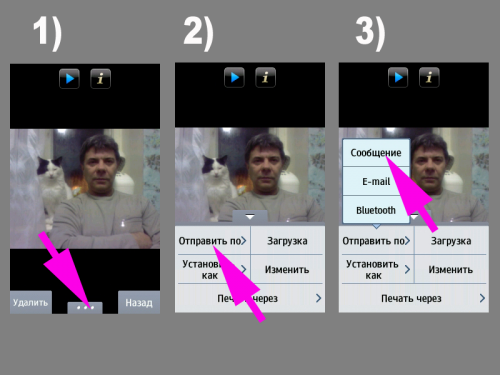 Enter the recipient's phone number or email address, add text if needed, adjust the delivery settings (see above) and click "Send".
Note
Don't forget that the size of MMS messages is restricted. The maximum amount depends on the operator. For example, the network subscribers of MegaFon can send MMS up to 300 KB of information in the network "Beeline" the maximum amount is 500 KB. If you need to send a larger file, e.g., mp3 files or videos, use the function send file by e-mail.