Instruction
Make sure your room includes the services of reception/transmission of MMS messages. Typically, this service is activated by default with GPRS-Internet and required profile settings for the phone to be sent to the operator automatically as soon as you insert the new SIM card. Check and adjust installed profile on your Samsung Wave 525, go to "Settings" — "Connection" — "Network" — "Connection." In the dialog box that appears when you navigate to the list of available connections, click on the "Yes"button.

If you don't know how to set up the MMS profile, consult the specialists of the customer service Department of your cellular operator.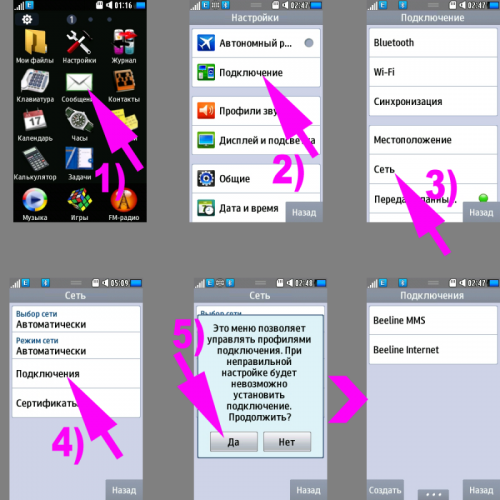 Create a new MMS message. In Samsung Wave 525 and similar models with special functionality for sending an MMS no SMS, and MMS sent from one of the buttons — "Messages". Click on it and then click "Create" in the bottom corner of the screen to the left.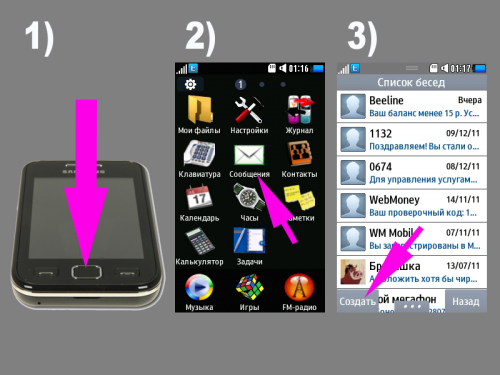 Enter in the "to" email address to which you want to send MMS. To the keyboard displayed the letters, use the button with the characters "?#+", located above the button language switch (see illustration). Press it once – the title would change to abc; and again, the keypad will become normal. If you rotate the camera 90 degrees in any direction, enter the e-mail address will be more convenient.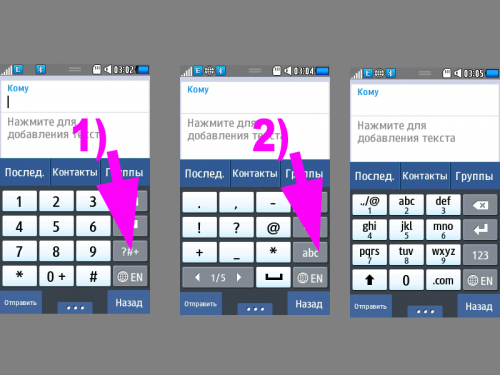 Tap your finger on the text input on the screen of your phone will be alerted that your message will change to MMS. Confirm your agreement with this change — just click on the OK button.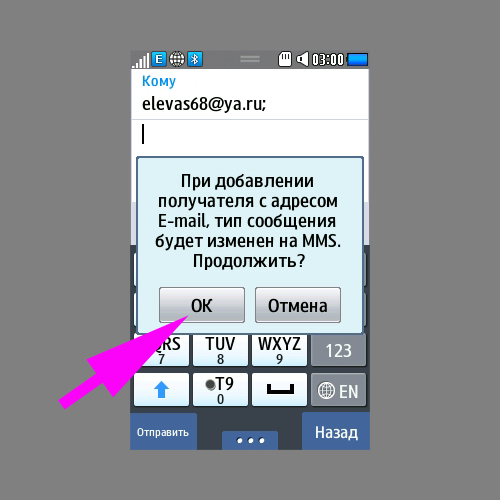 Enter the message text, if you need it. To add to your MMS files, click on the button with three dots at the bottom of the screen will appear a menu where you can choose the type of attachment. To add a picture (photo), video, or audio file, click the button "Add media" to attach other file types, use the buttons "Attach" and "Add text".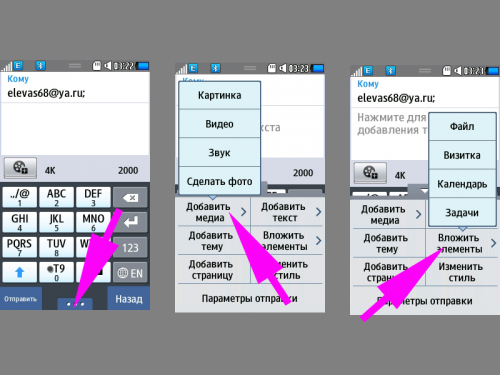 Select the desired files in the phone memory or to the phone memory card. If you accidentally add the wrong file, click on it with your finger and hold for a few seconds, a menu will appear to delete or replace the file.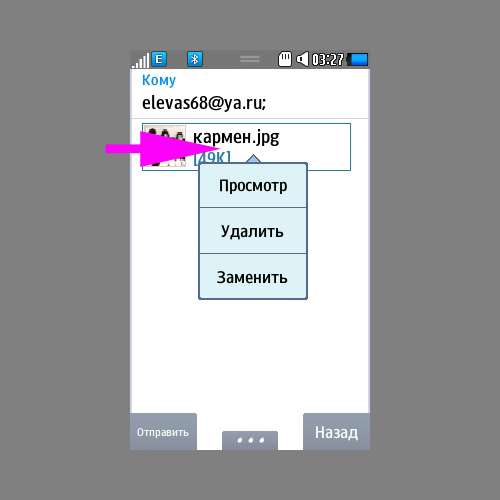 Adjust settings sending MMS, if you want to get notifications about delivery. Menu button (three dots) select "sending Options".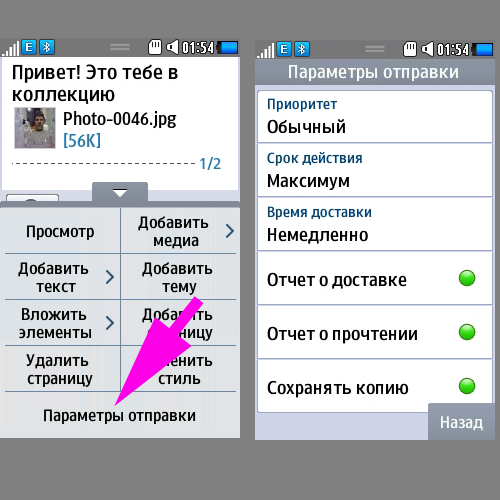 Click on the "Submit" button, your MMS message will be sent to the recipient. Delivery report if you ordered it, will come to your phone.