Instruction
The owners of the new store must simultaneously solve two problems – to provide the greatest possible number of potential buyers in the shortest possible time to turn new visitors into regular customers. Developing a program of promotion, keep in mind both of these strategies.
Consider co-branding programs. You can share advertising leaflets and brochures with women's clothing stores in the same price category. Invite the cooperation of restaurants, children's art centers and Wellness centers. Not only can you spread out the advertising, but also to organize joint events, festivals, presentations, competitions.
Create your own website and sign in to your social networks and urban forums dedicated to families and children. This is where you can communicate freely with clients, both actual and potential. Find the staff person who will provide daily communication with the online audience. Note that these forms of communication work only with the continued and active support.
Creative approach to advertising his store. Don't waste money on articles and TV shows. Better tie friendly relations with editors and journalists of publications. Instead of paying advertising space in cash, offer to barter. You can provide clothes for filming with children in exchange for free advertising.
Interesting and inexpensive option of advertising edition of its magazine. To create it, both independently and together with partners. Circulation-1000 copies does not require registration. However, the publication must be beautiful and interesting. Not reprint someone else's material – create your own. Interviews with customers, description of the collections, announcements of sales – more informative than the publication, it is interesting and useful for buyers.
Consider a system of discounts and bonuses. It is not necessary to give out discount cards to everyone. Limited edition print and issue cards favourites. It is possible to organize private sales and extra events. Try to bring the forgotten format of the commissary. Open the Department, which will take on the implementation of clothes purchased from you earlier.
Create in your store club atmosphere. Try to meet for regular customers. Invite specialists of partner companies – for example, a family counselor or nutritionist from the medical center. Moms with kids in need of interesting leisure – providing it, you will gain regular loyal customers.
Advice 2: How to promote the brand
Bright and well recognizable brand always attracts buyers. Promoting to market a product, its manufacturer or distributor always thinks about how in a short time and with minimal cost to make the trade mark is well recognizable.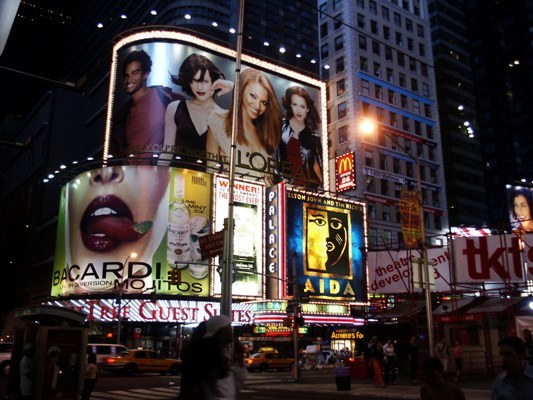 Instruction
Before you unleash the trade mark, it must be created. It is the stage of creation of the brand lays the foundations for its subsequent successful promotion. Start by selecting name, it should sound great and well remembered. The combination of sounds should cause positive emotions. Don't choose the brand for too long or difficult to pronounce name.
Be sure to register your trade mark. If you are planning to have own Internet-resource devoted to your product, don't forget to register a domain name. It is very simple via the Internet. Thus, the cost of domain registration in ru zone does not exceed a few hundred rubles.
To brand think bright sonorous slogan. This is important because pretty catchy slogan encourages people to buy relevant goods. Creating a slogan, aim for a specific target audience for which it is designed, it will significantly increase its effectiveness. The last step in branding is creating a logo. It needs to look good and to be understandable to the target audience.
Having described the work that you have created the Foundation for the successful promotion of the brand. Now you need to start to correctly promote your product on the market. Much here depends on the type of product, but basic principles don't change. There are two main ways of brand promotion: using advertising and public relations. It's two different methods working for a common goal – to capture as much of the market.
Recognize the difference methods. Using advertising, you are praising your product, describe its advantages, and convince the buyer that buying this product is the most correct choice. While advertising your brand does not allow simultaneous criticism of a foreign – buyers really do not like. In the campaign the rule: the massive, the better. You must convey to a potential buyer information about your product in Newspapers, on television, through radio broadcasts. In the case of PR, everything is different.
Promoting your brand with PR, you play the people's interest in rumors, scandals, secrets. For example, you produce some kind of electronic device. Let journalists hearing about what your lab was broken into and unknown attackers tried to steal a prototype of your product. It doesn't matter that it was not really – the essence of PR is not in the truth, and to attract interest. Depending on what product you are going to market, come up with ways to attract interest of potential buyers. It is important to your product we talked, argued that he was at the hearing. It does not have to aim for the hype – let's talking about it not so much, but constantly.
Again, rate differences of methods: advertising Intrusive and noisy, trying to penetrate to the consciousness of the consumer through possible loopholes. The PR exploits the natural interest of man to his scandalous, mysterious, interesting. If the acting is at times repulsive, the PR, in contrast, allows a very subtle and unobtrusive to bring in the consciousness of the consumer the necessary information about your product. After evaluating all the pros and cons of these two methods, you can choose the most suitable option for you and in detail to work out its details.