Before moving on to choosing the perfect swimming suit, it is necessary to find out about all the types and styles of this necessary attribute for bathing.
And so, there are such types as:
Bikini. Quite Frank the type of swimsuit separate top and bottom.
Bando. One of the branches of the bikini, the upper part consists of something similar to tape, kept strapless.
Halter. Straps bodice of this kind of swimsuit tie around the neck.
Tankini. The upper part is the top.
Swimdress. This one-piece swimming suit.
Mayo - classic swimdress.
Bando fusion. The name speaks for itself, the swimsuit is held up by rubber bands.
Plunge. Frank type swimdress with a very deep neckline.
Monomycini. The top and bottom of swimsuit connected by fabric opening side.
You need to know and remember that the swimsuit should fit your body type.
Owners of shape "hourglass" can be called lucky, as they can not wrestle over the choice of the subject of this beach. They will suit any colour and style.
Girls with such a figure as "pear", have wide hips and narrow shoulders, therefore, to approach the above ideal it is necessary to allocate the upper part. It is recommended to choose a bandeau or halter, while keeping in mind that the bottom should look more modest than the bodice.
The ladies with this T-shaped figure should do all what is said in the second paragraph, but only highlighting the bottom.
Women and girls with athletic figure, have brightly expressed waist. For this type of shapes you want to select monobasic (type swimdress), to correct the shape due to the bright accents on the bodice and swimming trunks.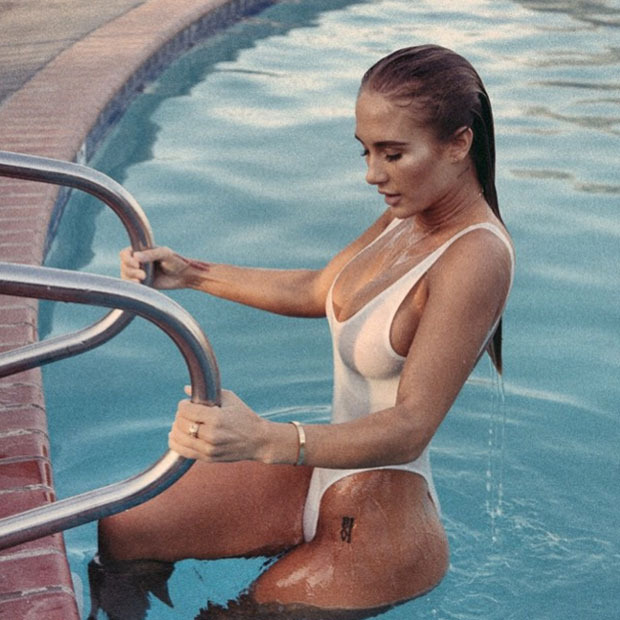 This type of figure as "Apple", is quite common among women. If you have a waist wider than the shoulders and hips, you belong to this majority. And good on these girls taken care of and for them there is such a great model tankini. This style hides the tummy and elongates the silhouette.