Instruction
In order to know the IP address of your computer,in the Windows command prompt, enter the following command: "ipconfig".
If you access the Internet through your local network,go to the site "2ip.ru". The computer in the local network has two IP addresses: one local IP address for this network, and the second, transmitted on the Internet.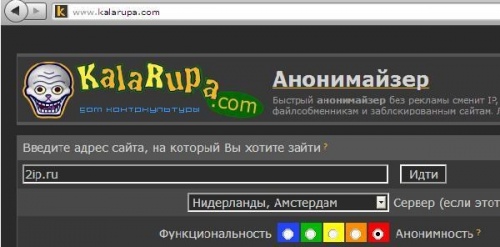 To change the IP address on the network, use an anonymous
proxy
server. Go to: "www.kalarupa.com".
This website is an anonymizer provides a choice of country and city under which your computer will "see" the network.
When you go to the site through the anonymizer, it downloads web pages to your server and shows there. It would seem that the computer is in the same country where the proxy server. On the website "www.kalarupa.com" enter the address to which you want to go. For example, "2ip.ru".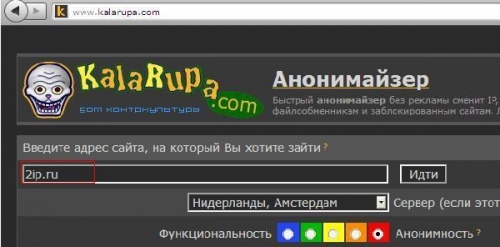 Select the level of anonymity. What's the point closer to the functionality, the less anonymity. And Vice versa. The use of proxy reduces the functionality of the sites. Maybe that will not work, some java-scripts and flash insertion.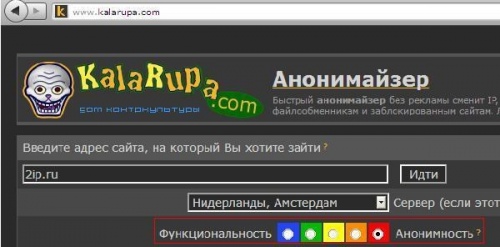 Select the country and
city in
the drop-down list. Press "go".
The site opens "2ip.ru". It will display information about from which country the computer visible to the server's IP address.

Note
Please note that the use of proxy reduces the data rate.

It should be remembered that no anonymizer cannot provide full anonymity on the Internet.
Do not use the anonymizer through their personal account, as they can be stored on the server-anonymizer and used for unauthorized access to your personal data.
Useful advice
You can use other anonymizer. Here are their addresses:
cameleo.ru,
webvpn.org,
hideme.ru.

You can also download and install the software-anonymizer Auto Hide IP. It allows you to hide and change IP address.