You will need
- netbook Acer Aspire One;
- screwdriver set.
Instruction
The first thing de-energizes netbook Acer Aspire One. This is necessary in order not to accidentally burn the motherboard.
Pull out the power cord and take out the battery of the netbook. For removing the battery you need to push the two latches on both sides of the case and pull the battery from the housing to the outside.
Next, remove the 3 bottom cover that covers the connectors for the hard drive, RAM, and additional room for expansion Board, unscrewing the shown on photo 4 screw.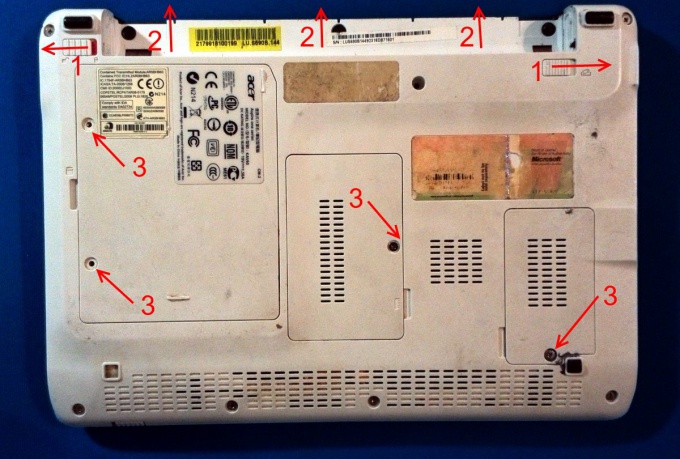 Unscrew from the bottom of the netbook Acer Aspire One all the screws. There should be 7 on the housing 3 in the battery compartment and 1 compartment for RAM.
In order to remove the hard drive, Unscrew 1 screw and pull the drive from the connector, and then up on yourself.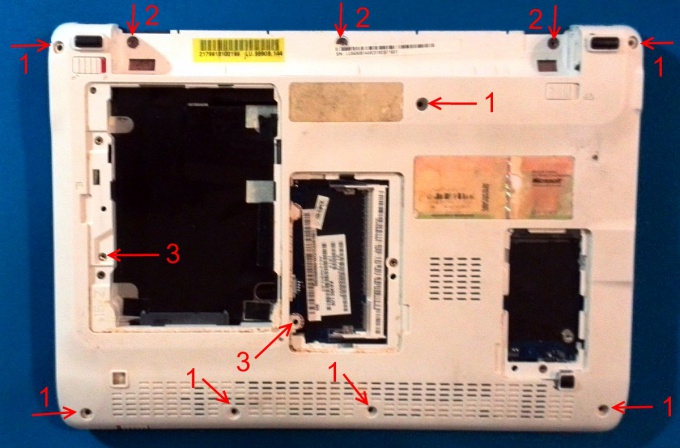 Remove keyboard netbook Acer Aspire One. It is fastened with plastic latches around the perimeter. From the keyboard, gently prying it with something sharp and moving around the perimeter, separate the keyboard from the case.
Under the keyboard, naturally, is the ribbon cable of the touchpad and led indicators. Disconnect it by pulling the little plastic latch in the direction from the connector, and then pull the ribbon cable out of its connector. Be extremely careful when releasing the plume, because the latch is very fragile and small and can not be recovered.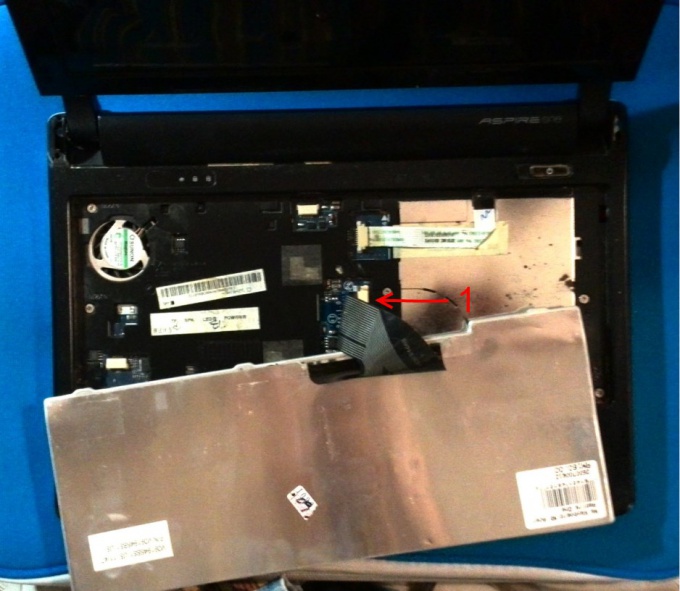 After you have removed the keyboard netbook Acer Aspire One, need to disconnect from the motherboard two loop, marked in the photo, in the same way. Observe extreme accuracy when performing this operation.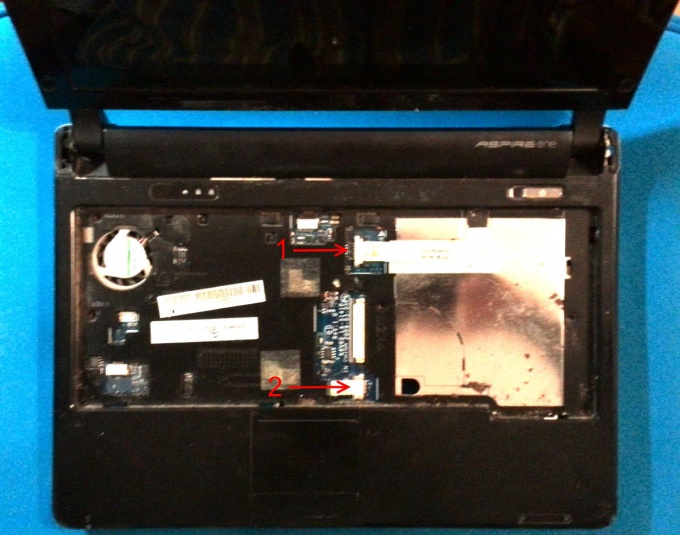 Unscrew all the screws marked on the photo, located under the removed keyboard.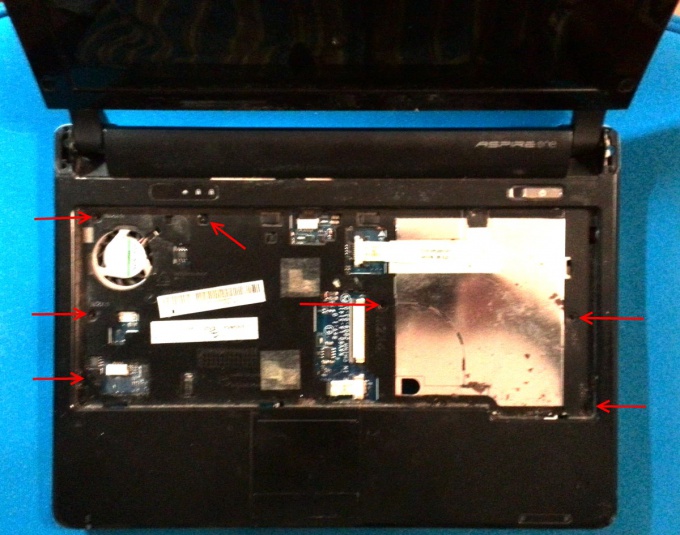 You can now remove the top cover of the netbook Acer Aspire One. Have full access to the motherboard, the CPU, cooler, speakers, power connector, etc.