You will need
- a machine for weaving;
hook;
30 blue gum (or any other) color;
- 8 white gum;
- 8 brown gum.
Instruction
Try to weave gum ice cream – a figure which is the most simple in execution. On the basis of it in the future you will be able to learn other crafts. Ice cream will consist of the main part, which can be absolutely any color, such as blue, as in the cartoon "the Smurfs", and a thin layer of vanilla and, of course, sticks.

Position the machine so that its openings are directed forward against you. Put 2 blue bands on lower middle column and pull to the left. Then put 2 rubber bands, moving up, repeating 4 times. Come on another 2 columns up, but with white bands. Do the same on the other two rows. Continue to weave gum figure on the middle row, moving up and pulling two brown 3 times in a row. Take one additional elastic, wrap 3 times around the hook and slip into the latest style with brown panels in the middle row.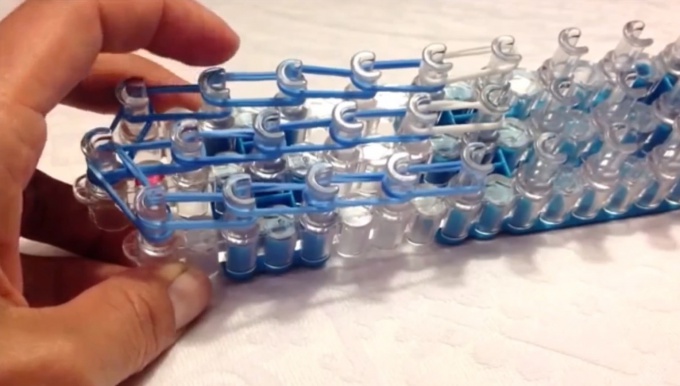 Now weave the figure need to be horizontal. Skip the first horizontal row, starting from you, and the second put on a blue elastic to make a triangle. Just do so 4 rows. Complete phase of another triangle, but white. The bottom side of it lift up with the hook and attach it to the column. Also put a white rubber band on the hook in 2 turns and put one on the last filled extreme columns.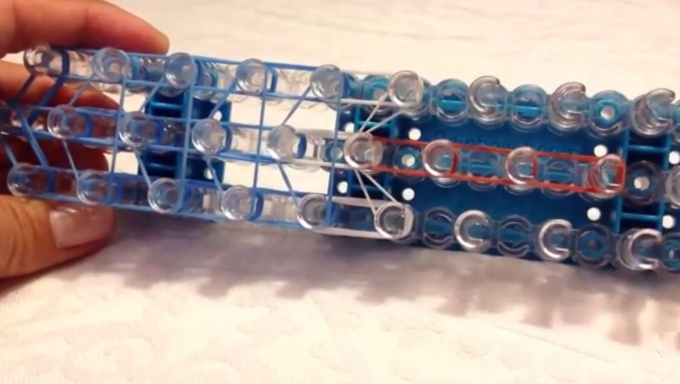 Expand the machine. Pry the lower hook 2 brown bands at the center and move to the next column forward. Extreme white gum in the back with provesional take a hook back, remove the bottom and pull forward. Horizontal blue should be the same delay and purl a row until the end. The last two bands on the edges, pull the Central.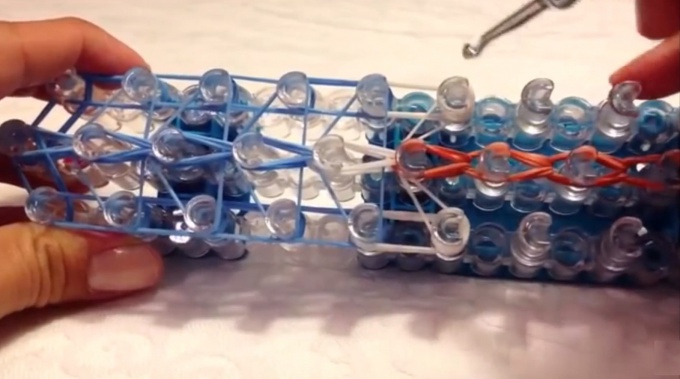 Enter the hook stretched it to a blue rubber band through the loop behind the first Central STOLICA. Tighten the stretched elastic band from both ends to make the knot, which will hold the entire structure.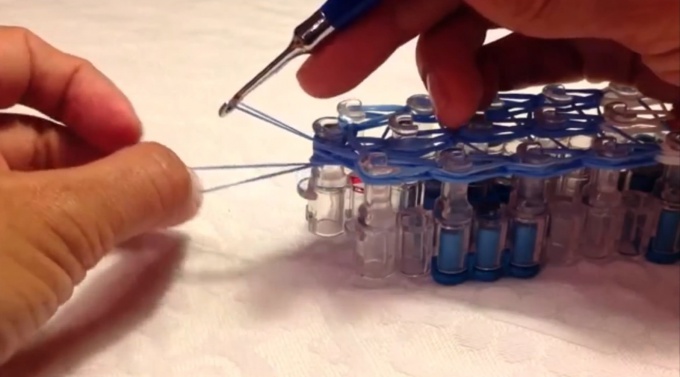 Gently release the first horizontal row and then all the rest. Spread figurine ice cream cone in hand and adjust the size of the top loops, which will allow you to turn your crafts into a keychain.