Instruction
Use for decoration in Bohemian style-only natural materials. If you are looking buy a small piece. To create a pin, you will need some linen, cotton or muslin to match to your dress. Take the dress and go to the textile Department. Pick your own or together with the shop assistant the fabric for future brooches. Fabric cut not less than thirty inches. You will only need this amount of fabric to decorate your dresses in the style boho.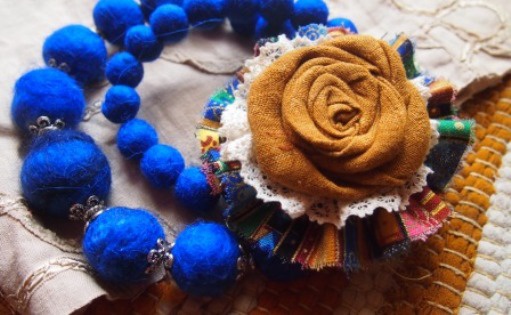 This fabric can be choose the fabric-companion. Cage, small flower, polka dots - here's what you need to pay attention. Then, lace one or two species, one a little wider than the other. Also useful different beads or beautiful buttons.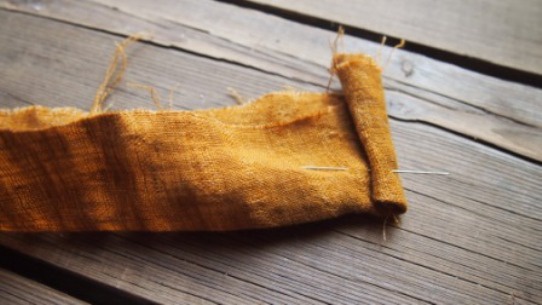 Now proceed directly to the manufacture of brooches in the style of boho. Search the Internet for a way to create roses out of fabric. You can use the following: cut a strip of fabric for making roses and fold it lengthwise in half.
Screw a little bit.
Fasten from the inside with a needle and thread to fabric, turned, and then turning the fabric in different directions, form a rose. Secure the stitches.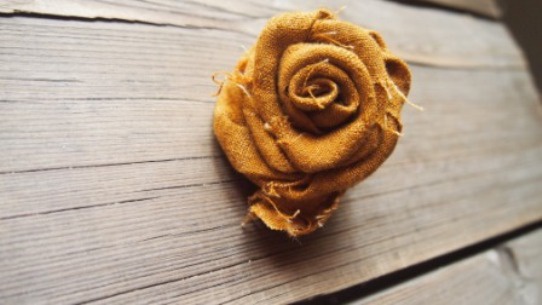 For the decoration of the brooches in the style of boho, you can use a variety of ways. A piece of lace, go to either edge of the thread from the needle and collect the flower. The resulting flower should be wider than roses. Sew the rose to flower. You can use two kinds of lace, one should be a little wider than the other. Instead of lace to decorate in boho style you can use a cloth companion.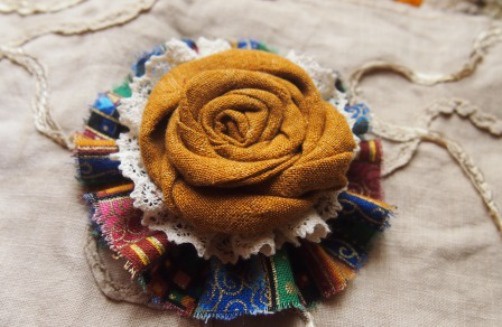 Boho style has no age limit. It fits a woman of any age and weight category. The most important is the state of mind. And to make a decoration in Bohemian style can be made of any remnants of fabric and lace. Necklaces, bracelets, brooches, made with his own hands, to emphasize the individuality and creative personality of the owner.