To understand what is the style Boho Chik, delve into the history of... the Pioneers of this style were nomadic Gypsies and artists living in the forests of Bohemia. Lovers of freedom, unpredictability, interesting, leading a nomadic life. The people who took no conventions and rules, by and large, living and breaking. As you know, Gypsies – people who live by casual earnings, of course, is reflected on their clothes, chic is replaced by poverty. It seemed that they were all, from luxurious embroidered things, to things worn by time. It is this mixture of the times, freedom of expression and calling on the court of public opinion is the basis of the style.
If you are tired of the glamour, catwalk templates, and dictatorships, it is yours. A good mix of styles with hints of hippie, country, romantic Boho Chik suited to everyone. In every woman's wardrobe there is at least one thing in the spirit Boho Chik, because he is always fashionable, attractive and relevant. Boho Chik filled with lots of detail to please anyone, with no age limit and classes.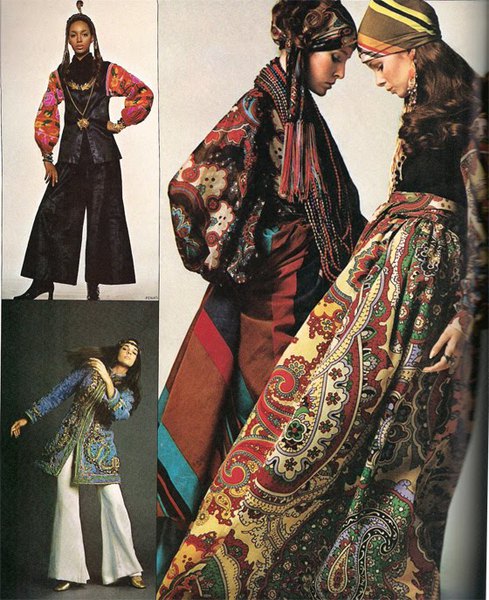 Despite the negligence, Boho Chik, it is possible to use things and the silhouette, but they should not get out of concept. By the way, since the style was introduced things are tight, it was called Boho Chik. It is, of course, multi-layered, but looks sophisticated. Lightness fabrics such as linen, cotton and silk, trimmed with lace, frills, and ruffles, will not leave anyone indifferent.
Try to start to build a base of things that are typical for this style – maybe it will become a fur vest or layered Gypsy skirt with an ethnic melody, jeans complete with a loose sweater. Lovers of hats can be to the taste of shawls, or fur hats. Among the variety of particularly interesting accessories may seem to be Russian boots, have become very popular. A modern twist they decorated with patterns and embroidery. Bags, bracelets and rings should be solid to attract attention.
Hairstyles in this style as sloppy as the whole image. Decorate the hair interwoven with ribbons and a thin, delicate chains falling hair. If tired of everyday life, and wanted to stand out from the crowd, Boho Chik is exactly what you need.