You will need
- vinegar;
- oranges, or lemons;
Sol;
soda;
- wet wipes;
- toothpaste;
- grass.
Instruction
If the smell of burning meat came into the kitchen, then take dry lemon or orange peel, light it on a saucer, then ventilate the room. Also slice fresh oranges and place them on a plate. You can pour it in a pan with thick walls a little vinegar and put on low fire. The vinegar will evaporate, and the odor from the kitchen will gradually disappear.
From the smell in the room can be removed if you open the Windows or turn on the fan. To ventilate the apartment every 30 minutes. Put the extractor on full power. Use air freshener with a strong, pleasant aroma.
The smell of burning in the oven after cooking of the meat , you can remove the following method. Pour water into a saucepan, add orange peel or lemon. Boil it in the oven for 15 minutes. To remove the smell of grease in the microwave, or the hood – apply to the surface with toothpaste, RUB it a little and wipe with a damp cloth.
To get rid of the smell of burnt, first, lay the charred meat in another clean bowl, cover with a damp paper, sprinkle with vinegar. Dirty capacity, place in a bowl with cold water and let it stand in it for 20 minutes. Drain the water, clean the pot and rinse - the smell of burning leaves.
If the meat is burnt on the stove, take a rag or towel, soak it in vinegar, then put on the stove. The smell of burning will be absorbed into the fabric.
Wash the contaminated container will use a good cleaning product with a strong pleasant aroma.
Try to wipe all the soot water with soda. Boil in water the herb mint, lavender, lemon balm, oregano. You can fry in a frying pan, salt, hot it absorbs all the smells.
Useful advice
When roasting meat, use a pan with non-stick coating.
Advice 2: How to get rid of the unpleasant smell of meat
All products have a certain shelf life, including meat. If meat has started to appear slightly unpleasant odor, you can try to remove several ways. But if the smell is quite strong and sharp – throw and do not regret it, otherwise the consequences could be quite disastrous for your health.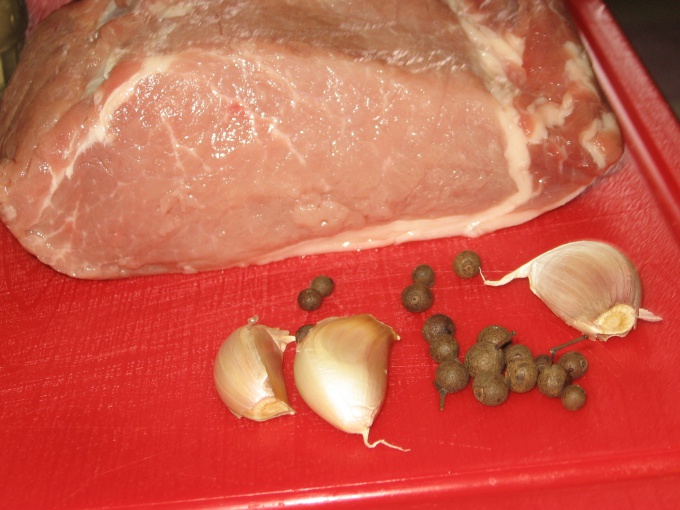 You will need
- mustard;
- red wine;
Sol;
- pomegranate juice;
- decoction of chamomile;
- sugar;
- various spices for meat (rosemary, thyme);
- a weak solution of manganese;
meat;
pan.
Instruction
Take a piece of meat, thoroughly wash it under running water, spread both sides with mustard, place it in the pan and leave for about two hours. After this procedure the meat to cook.
There is another sposob: washed piece of meat, pour red wine, add various spices, e.g., thyme or rosemary. Leave for about one hour. This meat is perfect for frying.
Also you can prepare strong salt solution concentration. Then washed the meat steep in the prepared solution for two hours. Again rinse under cold running water. And then it's ready for cooking.
Washed meat put in a pot and pour pomegranate juice. Leave it on for one hour. The juice from the meat can be left to marinade.
To eliminate odor you can use this method: in a weak solution of potassium permanganate meat should be soaked for about three hours. Then rinse thoroughly under cold running water and you can start to cook.
Washed a piece of meat carefully grate a large amount of sugar, then RUB it with salt, leave to rest a little in the pan. Meat rinse the piece under cold water.
Prepare a decoction of chamomile, let it cool down. Well washed meat fill with chamomile tea, add some sugar and leave in the pan for about twenty minutes. Rinse before cooking in salt water.
Useful advice
Remember, the odor from the meat products means only one thing – the meat began to spoil. Therefore, weigh a few times before to use it in food. The solution of manganese use in the home in exceptional cases. Basically, this method used by unscrupulous sellers to deliver meat from a musty smell. And, after all, try to use for cooking fresh food does not have an unpleasant odor.
Advice 3: How to get rid of burnt smell in a microwave
You should choose a bad mode and time of cooking or place in a microwave a bad product, and it starts to smoke and fill the kitchen with the acrid smell of burning. If you smoke indoors you can handle, by opening a window or turning on a vent hood, how to remove the smell of burnt food inside the microwave?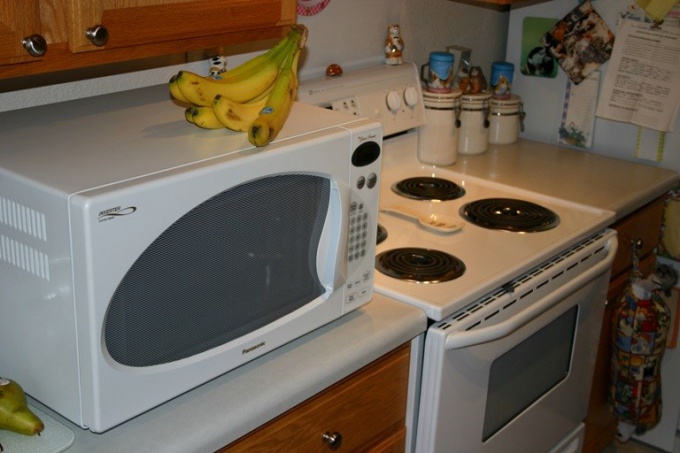 Instruction
Buy a special spray for cleaning ovens, liberally apply it to the inner surface of the microwave and close the door. Leave overnight. Then repeatedly rinse the inside everything what will reach. Change a few rags or sponges in the wash process.
Leave for a day or even for a few hours the door of the microwave oven open. Then experiment with the products - will they have a burning smell pogrevshis in the microwave. If necessary, repeat step # 1.
Pour into a shallow Prosecco water, add dishwashing detergent and a few drops of lemon juice. Boil this mixture in the microwave on full power for 10 minutes. At night it is better to leave the door open.
Wipe the wall and the inner surface of door microwave oven with a solution of 9% vinegar (in a ratio of 1 liter of water 100 grams of vinegar).
Pour in a few cans or boxes of powder freshly ground coffee, place them in the corners of the microwave, leave them for a few days.
Try wiping the walls of the microwave toothpaste with a minty effect. Squeeze it on the moistened sponge, apply a separate space of the furnace, then remove everything with warm water and adding any special means for washing dishes.
Fry in microwave oven thin lemon slices for 5 minutes. Watch so they don't burn.
Boil water in the microwave with the addition of aromatic herbs: thyme, lemon balm, marjoram, lavender for 20-25 minutes. Infusion leave in oven until cool.
Boil in a microwave furnace fresh milk with dissolved sugar. Take 5 tablespoons of sugar per liter of milk.
Use raw onions to absorb the smell in the microwave. Cut a large onion into small pieces and leave them in the oven overnight.
Advice 4: How to get rid of cholecystitis
Cholecystitis is inflammation of the gallbladder. For a long time this disease had been confined to older people but is now increasingly occurring in young and even in children. How to get rid of this disease?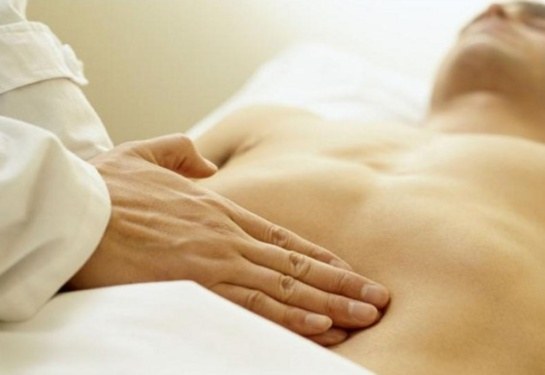 Instruction
To help stick to a strict diet. From the diet should exclude fried and smoked foods, convenience foods, fast food type burgers, kebabs, pasties, pies, etc. are Contraindicated coffee, natural juices, store-bought sweets, spicy seasonings.
Totally unacceptable alcohol. Stick to the dishes of boiled or steamed lean meat and poultry, low-fat boiled fish, and dairy products, cereals, vegetables.
According to doctor before meals drink herbal teas that have choleretic effect. For example, fennel seeds, peppermint leaves or rose hips. Take about half a Cup, half an hour before meals. The course of treatment, usually 3 to 4 weeks.
Diet and herbal teas can significantly ease your condition, but to completely get rid of cholecystitis only if they are combined with drug therapy. Regularly take medication prescribed by your doctor.
In those cases where the gall bladder has formed stones, it is better to perform the surgery to remove them. If this is not done, the stones so increase in size that will block the bile ducts. And that's when the case may come to a complete removal of the gallbladder. So, if you are offered surgery to remove stones do not give up. Remember: by themselves, these stones disappear.
Of course, do not forget about the prevention of cholecystitis. Try to eat more or less regularly, either reversing or minimizing the consumption of "fast" food and all kinds of semi-finished products. Do not overuse heavy fatty foods, even if you really love her. If possible, avoid stress and physical inactivity.
Useful advice
The cause of cholecystitis is stagnation of bile in the gallbladder. This happens for various reasons, including hereditary as well as due to infectious diseases, stress. A huge role to play and an irregular, unhealthy diet. The fact that the bile secreted only when food intake to facilitate its digestion. When a person eats correctly (that is often not too heavily), the bile secreted from the gallbladder, not zastaivayas. Otherwise, the bile can stagnate, and will begin to form stones.
Advice 5: How to get rid of a stone in the ureter
The main reason for the development of urolithiasis is a metabolic disorders. That is why the stones in the ureter can be detected at any age. The disease is dangerous the complications, therefore, immediately after diagnosis to begin treatment.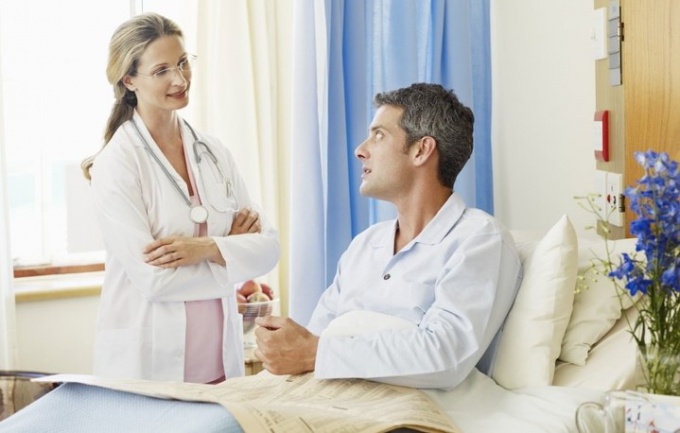 Instruction
Diagnosis of the disease is urologist, so if you have pain in the lower abdomen, accompanied by fever, a violation of urination, appearance of blood in the urine, immediately consult a specialist. Treatment depends on the physico-chemical composition of the stone. Before the therapy, you must pass tests and undergo ultrasound and x-rays.
If the stone is in the ureter has a small size, try to get rid of it with conservative methods. Take anti-inflammatory and antispasmodic medications prescribed by a doctor. If necessary, take a course of antibiotic therapy. Drink drugs that dissolve stones. Their choice is made by the doctor and depends on the composition of concrements.
With the ineffectiveness of drug therapy, complete treatment by the method of extracorporeal shock wave lithotripsy. It can be used to break the stones into small pieces that easily come out of the ureter in a natural way, or completely dissolve them.
Observe the drinking regime. For kidney stones you must daily consume at least two liters of fluid. Better if it is plain water but do not bring harm and herbal teas, fruit drinks, fruit drinks.
Follow the diet that is to avoid the products that cause the formation of stones. When phosphate stones it is necessary to exclude meat, muffin, fatty meals and dairy products. When uric acid — the liver and kidneys. When oxalate stonex contraindicated spinach, chocolate and citrus.
With the ineffectiveness of conservative treatment the surgery. Depending on the localization and size of concrements preference may be given to laparoscopy or ureterolithotomy. In some cases it is possible to get rid of the stone through the ureteral catheter.
Advice 6: How to get rid of wrinkles above the upper lip
When it begins to age the skin, losing its elasticity and resilience, on the face and primarily around the lips appear wrinkles. They really spoil the appearance of women (in men, these wrinkles appear much later); they even explain the manifestation of such traits as strife, anger or malice. But in fact, they may indicate some internal diseases, lack of vitamins, improper facial expressions.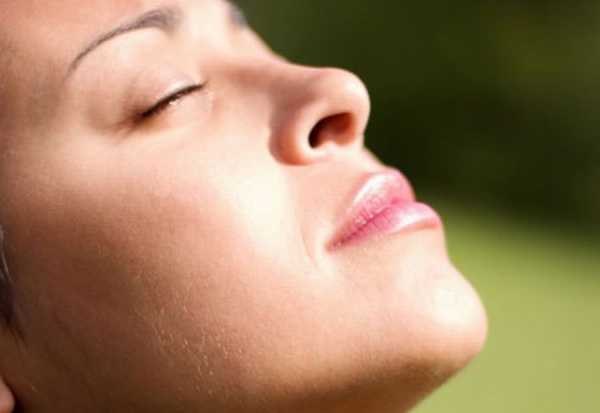 You will need
- cucumber;
- alcohol;
- glycerin;
- oily solution of vitamin E.
Instruction
Every morning, clean the area around the lips with an ice cube, and in the evening, apply a rich cream to moisturize the skin.
Make regular massage problem areas. This tingling or movement, or a slight biting of her lips. Alternatively, Pat and massage the border of the lips with a toothbrush with soft bristles.
When choosing anti-aging cream for care of face skin give preference to the one that contains hyaluronic acid.
Take care of the skin around the lips. Apart from the various creams good moisturizing effect has cucumber. Cut the cucumber into slices and apply on face.
Make a cucumber lotion. Grate cucumber on a fine grater, pour alcohol and leave for two weeks. Then strain. Before use, dilute this tool with boiled water (1:2) and for every 100 ml of the mixture add a teaspoon of glycerin.
Check the condition of their teeth: their absence immediately affects the appearance. So in time they Proteinate.
Try to ensure adequate intake of vitamin B2 (Riboflavin). Most of it is contained in the dry yeast, buckwheat groats, pork, beans and peas, rye flour, cheese. But remember that this vitamin is destroyed by light and is soluble in water. Therefore, when cooking meat or legumes it is in the broth.
To prevent wrinkles do facial exercises: Retighten the upper lip and apply it lower.
Inflate the cheeks, hold the corners of the mouth, exhale the air pushes through closed lips.
Inflate the cheeks and rolls air from one cheek to the other.
Contact a beauty salon. To achieve the serious effect in the fight against wrinkles using lifting massage, laser or mechanical dermabrasion, radio waves, peeling, Botox injections, vitamin or collagen mesotherapy. Unfortunately, these procedures have contraindications, so before making the decision on their carrying out, consult a dermatologist.