Hygiene while breastfeeding


Neonatologists and specialists in breastfeeding are advised not to wash the Breasts with soap before every feeding. This will dry out the skin, cause cracking and will make feeding an unpleasant procedure. It will be enough to take a shower daily and change underwear. Too frequent washing of the breast leads to the violation of the microflora on the areola region, it may trigger inflammation. Use for hygiene breast liquid pH-neutral soap. After a shower, do not RUB the breast with a towel, as it hurts her nipples. Instead, DAB it clean with a soft cloth.

In the absence of cracks, treatment of injuries of teats with disinfectant solutions are not needed. Similar means dry skin, eliminate its natural odor and taste, which is very important for the baby. Odors make the child survive, he may refuse the breast. Before feeding be sure to wash your hands with soap and water, and then decant a few drops of milk to remove pathogenic microorganisms that could get inside with the clothes.

Do not rinse the milk left on the nipple after feeding. As it dries it will absorb into the skin, moisturizing it and preventing the appearance of cracks. During lactation wear special bras that are not tight and do not press the enlarged Breasts. In this lingerie you can put special pads that collect the leaking milk and prevent contamination of clothing. We recommend wearing clothing for breastfeeding women, providing easy access to the breast.


What to do when damaged nipples


The appearance of abrasions, scuffs after feeding treat nipples with a special cream, ointment (e.g., "Bepanten", "Purelin"). Before the next feeding there is no need to wash these preparations, just wipe your nipples with boiled water. For small cracks use when feeding a special silicone lining. Pumping breast breast pump can hurt the nipples and cause them to swell, so you only need to Express if baby can't suckle.

If the cause of the cracked nipples removed, to get rid of them, without stopping feeding. For this squeeze after feeding a drop of milk and brush over the nipple, wait 15 minutes, so the milk dried up. Then lubricate nipple ointment "Panthenol" or a cream "Bepanten", rinse them before feeding is not necessary. For faster healing you can also use vegetable oil (peach, olive, sea buckthorn), animal oils (butter, svezhevykachannye unsalted fats).
Advice 2 : How to prepare nipples for breastfeeding
Breast-feeding is best for mom and for baby. Breast milk contains all the essential minerals and vitamins that enable to protect your child from different diseases. In addition, breastfeeding is very important psychologically, because thus there is a close relationship of mother and child, they become closer to each other. For lactation it is better to prepare in advance, paying special attention to the condition of the Breasts and nipples.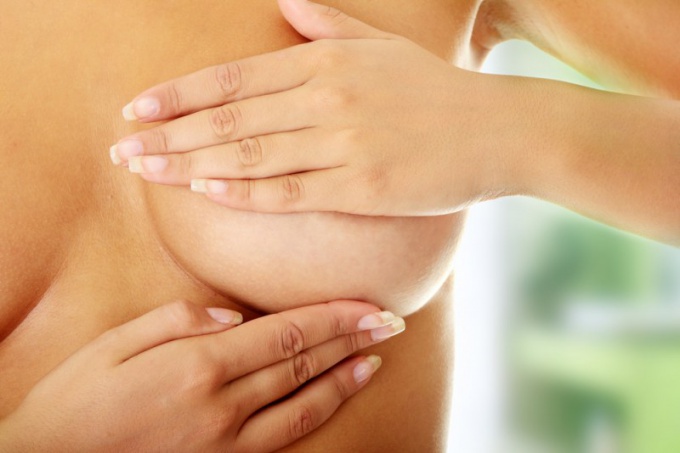 Instruction
Preparing the breast for breastfeeding should start during pregnancy, long before birth. First of all, should pay attention to the nipples. Earlier, in Soviet times, pregnant women doctors recommended to RUB the
nipples
with coarse cloth. However, nipples can be cracked and might lead to infection. And therefore it is better to avoid such method of preparation.
In addition, in preparation for breast-feeding should not soften the nipple cream. Female breast self-produces natural lubrication. So the cream to soften the nipple is the only method to profit upon the gullibility moms. A special ointment is required only if the feeding process there are cracks in the nipple. This ointment is prescribed by a doctor.
So, how to prepare the nipples for breastfeeding. First of all, you need to determine their shape. It is quite simple. Standing in front of a mirror with bare Breasts, place two fingers – thumb and index – opposite each other on the edges of the areola. Without moving your fingers, squeeze them and see how different your nipple. Same action repeat with the other breast. If your nipples are stretched, so they are great for feeding.
It is possible that one nipple stretched out, and the second was flat, hiding deep into the breast. This situation may indicate that the nipples are quite suitable for feeding. However, it sometimes happens that the "flat" became both nipples. This provision is desirable to determine in the period of pregnancy. In any case, you will have the opportunity to fix it.
If you find that you have "flat" nipples, you'd rather have a lining for the formation of nipples. These products can be bought in a pharmacy. Such overlays constitute the silicone caps, which are available with slotted hole for pulling the nipple. Dress up these products on the areola. Wearing pads for a few weeks before childbirth and for 20-30 minutes before feeding during the first weeks of lactation will help to correct the shape of the nipple, avoiding many problems.
For feeding it is best to have a special bra, which should start wearing until birth. These bras differ in the composition of the fiber, and cut. They allow you to get access to the nipple without unfastening and removing linen, perfectly support the breast in the feeding process, have wide straps. But most importantly, bras for breastfeeding women is 90% composed of natural fibers. As the tissue that is at the point of contact with the areola, is used 100% cotton.
When choosing a nursing bra you need to make sure that it is not available even soft bones. They can pinch milk ducts, which can cause stagnation of milk and mastitis even. The seams in this bra should be flat, also they don't have to go through the line of the nipple.
Note
It should be remembered that intense manipulation with nipples in late pregnancy can cause the uterus to tone or to provoke childbirth.