Cheap jewelry stores
Federal network "585" is widely represented in St. Petersburg. Their spacious shops you'll find in almost any area of the city on the red-and-yellow sign. Here you can buy cheap wedding rings, chains, earrings, pendants and bracelets, running pawn shops and online showcase. Provides discount program: when you purchase a 2 000 be given a card with 5% discount on their subsequent purchase. In the season of Christmas sales, prices drop by 60%, which allows to make a nice gift to a loved one. If you are looking for cheap store "585" is the best choice. Fans of luxury brands will hardly find in this network something corresponding to their status.
Widely represented in St. Petersburg, another network — "Yashma Zoloto". As "585", these shops are classified as affordable and suitable to buy everyday jewelry. Here you can buy a gift certificate if you are not sure that I know the tastes of the birthday boy. To obtain a discount card you must make a purchase in the amount of 5 000 rubles.
Luxury handmade jewelry
In St. Petersburg, network of salons of "Jeweler's Carat" sell products of own production of gold and silver. In addition to jewelry, you can buy a clock, dishes and Souvenirs from precious metals and stones. In addition, the "Jeweler's Carat" it is possible to order the decoration to your taste.
At St. Engels, 134/3 jewelry opened the first hypermarket of the network.
If you are interested in gold jewelry famous brands, look at jewelry house "gold collection". In Petersburg there are three such interior: Bela kun, the Moscow prospectus and on the prospectus of Engels. It provides a partnership program for wedding planners. The couple used the services of certain companies may report this to the salon and get 20% discount on the engagement ring.
Great demand for gold jewelry with stones from the shops of the "Russian gems". In the salons sold products of own production, an exquisite design and high quality. Don't just have rings, earrings, bracelets, chains, pendants, cufflinks, rings, pins for ties and watches, and decorative items.
In the network "Yuvelirtorg" can also be found fine jewelry for any taste. This company has 75 years of history, awards at professional exhibitions and received many positive reviews in the St. Petersburg forum.
To see the range in our salon and online store.
No matter where you buy rings and other gold jewelry, be attentive to quality of products. According to the current legislation of the Russian Federation articles of gold, silver and platinum can not be exchanged or refunded.
Advice 2: The gold is better - red or yellow
Gold jewelry never goes out of fashion and are highly valued regardless of the features of the new trends. Note, however, that there are several different types of gold. The most expensive is white. If you want to buy a luxury thing cheap, should choose between yellow and red.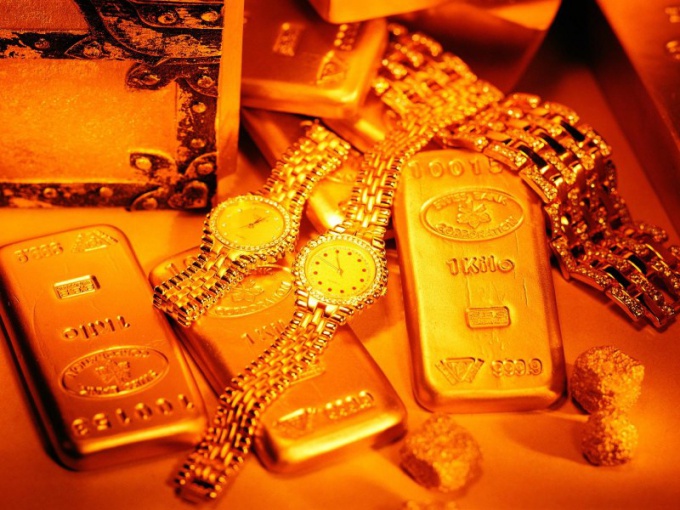 Features yellow and red gold


Yellow is the natural shade of gold. Precisely because of its naturalness, and also for Association with the warm sunshine people appreciated this metal in ancient times. Yellow gold symbolizes wealth, power, luck. If made engagement rings, it means loyalty, strong and pure love between spouses. Most often this metal is 750 test.

Red gold is obtained if in the yellow to add copper and zinc in certain proportions. This metal is cheaper, so is well suited for relatively inexpensive, but still luxury and exquisite jewelry. In most cases this metal is 585. Red gold is the most widespread and available, so the products are usually much easier to buy than jewelry from the yellow metal.


The differences between the red and yellow gold


The major difference between these two options lies in the strength. Yellow gold is difficult to be called practical, because it is too soft. Subtle and refined decoration of this metal is, unfortunately, can be heavily damaged and repair would cost a lot. For the publication they are suitable, but for everyday use they are often inappropriate. Red gold due to the impurities, on the contrary, is very durable. There are many ornaments from this metal, created dozens of years ago and have not lost their appeal. You can wear these products every day without fear that they will break or fade.

The difference lies in difficulty of processing. To create a lightweight, delicate jewelry in yellow gold is much more difficult than red, and while they may not look so impressive. The price of such things is higher, but the options for processing less. That is why jewelers often prefer to deal with red gold.

If you pay attention to fashion trends and prefer to buy the most luxurious things you should pay attention to products made of yellow gold. Red is less valued, less expensive, and from the point of view of fashion, is less preferred. Also note that its much harder to combine with gems than yellow. Of course, many jewelers are able to solve this problem, but if you want to purchase a ring, necklace, bracelet or earrings with stones, you better pay attention to the ornaments from yellow gold.
Advice 3: Where to sell gold
If your home has old gold jewelry, it's time to get rid of them, but not just to get rid of, but to good benefit in the form of cash. To sell gold, you can contact a specialized organization, which is engaged in buying and selling jewelry.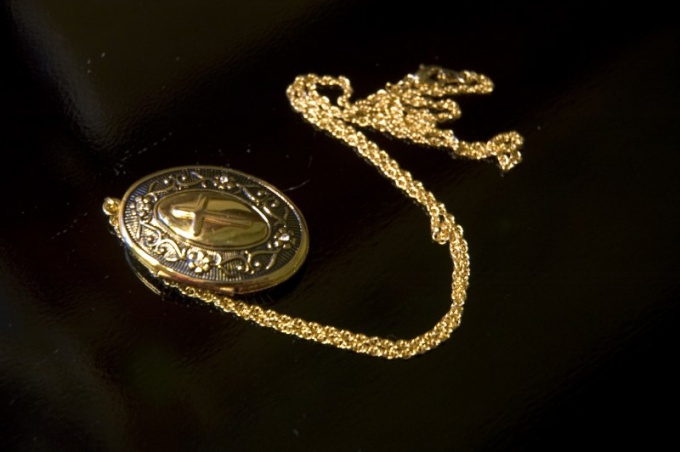 Selling gold jewelry should be treated with the utmost seriousness, to make a profitable deal.


First, you need to contact a reliable company engaged in assessment services and certification of jewellery. Some institutions offer the ransom of your wealth at the market price, but in fact, they are reselling for profit, and you will pay only a small percentage. To avoid confusion in a sea of information, learn a few simple recommendations.


Sale options


1. Valuable, original gold jewelry it is best to allocate to selling jewelry thrift store. But, with normal primitive wares, to carry them to the consignment shop is not profitable for them, you will only offer scrap price.


2. Search the Internet online auctions for the sale of gold products and put your product at a reasonable price. The vast majority of cases, the real customers are not forced to wait long.


3. Can go to the trick and to lay their treasures at the pawn shop, but not buy them, unless you want the scrap value.


Cashing in gold through the Bank


Some banks are buying back from the population of gold bullion. But in order for this transaction to succeed, it is important to follow a few requirements:

- safety packing;
- the presence of the certificate;
- no scratches, damage, dirt on the surface of the ingot;
- carrying out of additional examination.


These rules apply to the sale of the credit institution of investment gold coins. When at least one of the conditions is violated, the Bank will deny you in the purchase of gold jewelry, but can offer them scrap price. Cost scrap banking organization accept and ornaments of gold.


You can find a Bank engaged in collateral lending, that is, the cash-secured scrap gold, and then to refuse the payment of the loan. All remain at their advantage: you money, the Bank is gold.


Another workaround cashing gold bullion and investment coins is placed on the metallic Deposit in the Bank. But since your goal is not making a profit in the form of interest and storage of the gold property, you can immediately or after a short period of time to announce the closing of this account ahead of time and choose the payment of money, and gold leave the Bank. Do not forget to learn initially, prescribed whether such possibility in the contract between the credit institution and the client.