Rules stylish woman's wardrobe in 50 years


To create the right wardrobe and look stylish in 50 years under the force of almost every woman. The main thing – the desire, attention and wisdom. World stylists suggest to concentrate on classic clothes and basic things.

To look stylish, give up the cheap things and materials. Filling the closet, bet on the quality of the clothes, not the quantity. However, in this case, remember: each new item purchased must be in harmony with the existing.

Avoid plunging necklines, mini vulgar, badly-fitting and shapeless outfits. Even if your figure is flawless, it is possible to demonstrate otherwise. For example, emphasize beautiful Breasts beautiful necklace, and toned legs with pencil skirt or classic cut pants. The extra pounds will perfectly mask the size fitted sheath dress or Trouser suit of thick fabric with elongated jacket. So you will look stylish and flawless.

Revise the color scheme of the wardrobe. Visually "off" age will help things beige, white, light grey shades. Also don't ignore the trendy pastel colors, especially soft pink, peach, mint, milk and Sunny yellow. Black color is universal and practical, but be careful not to oversaturate them with your wardrobe.

Completely abandon saturated colors not necessarily. Many middle-aged women choose outfits of red, blue, green, orange and other bright colors. However, in this case, you must ensure that the chosen shade did you visually older.


Basic things in the wardrobe of stylish women


To look stylish in 50 years, the Foundation of the wardrobe do the basic things. Shirts, chiffon blouses, cardigans, jackets, skirts and pants should perfectly sit on you, to be the same size. Do not ignore the jeans: they're comfortable and practical for everyday worries. However, models choose classic, with a slightly flared or straight leg.

For an evening out, pick a few beautiful dresses. Choose the product fitted, straight or slightly tapering style. The length can be as "on the floor" and slightly below and slightly above the knees. If the figure allows, don't be afraid to choose and sexy model. For example, dresses made of lace or with a cutout on the back.

An important part of a woman's wardrobe is shoes. 50 years of high heels for many is losing its relevance. To look stylish prefer shoes a classic silhouette heel. If the legs are not complete, you can safely wear wedges. This Shoe is both elegant and comfortable.

Be sure to add to your edgy accessories. They had a great variety of ensemble, will help to make it bright and saturated. Feel free to choose colored beads, eye-catching bracelets, beautiful brooch. Don't forget wide-brimmed hats, scarves, stoles.

The latter may become a full part of the ensemble. Beautifully wrapped or elegantly donning it, you can easily hide the fullness of hands and shoulders. Especially important this trick when creating a stylish evening look.
Advice 2: How to dress at 50 years old woman
It is very important for
women
to find clothes appropriate to their age in order for its owner to feel harmonious. We all know that clothing is an expression of our inner state and mood, in addition it also affects them. So, choosing something that suits you, you will not only look but also feel wonderful.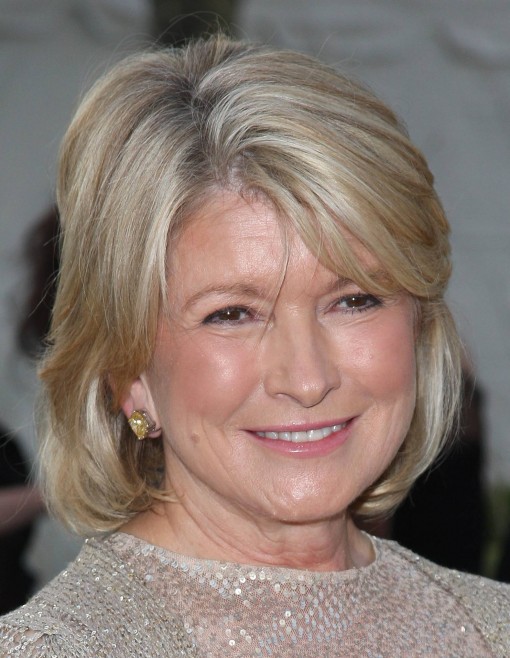 Instruction
Your everyday things should attract attention with details. This might be a drapery, fabric colors and feminine forms. The most important thing is the quality of things. Clothes 50 year old women must be from the expensive fabric of noble colors and have a flawless finish. Choose a dress in a classic color scheme: Navy blue, gray, chocolate brown, black shades. However, even if you like bright and unusual things, your outfit should always be a couple of basic things to balance the image.
The most suitable clothes for 50 year old women – dresses. Dress length should be to mid-knee or two fingers below. The waist can emphasize the waist and add accessories such as a string of beads or a bright brooch.
Choose blouses and tops with a complex cut, to attract attention to the upper part of your figure. This blouse is a perfect fit pencil skirt noble color. Although middle-aged women suit and skirts of other styles, if properly combined with other things.
Jackets, capes and coats must have a good cut, have a clear shape and sit well on the figure. You will also fit long straight pants. The casual shape can be changed by replacing the jacket with soft knit cardigan, worn over a modern top, and focusing on the waist belt. Often women because of the characteristics of the shape is difficult to choose ready-made clothes appropriate to these requirements, order it in the Studio, and you have the perfect closet.
The main thing for the evening dress is classic chic. If in your wardrobe is a classic that never goes out of fashion things, you will never go wrong. Stay beautiful and elegant. Your evening outfit will give an understated finish to the delicate details of fine workmanship. Use your image of contrasting colors, e.g. black and ivory . In this dress you will look and feel refined, elegant and sophisticated lady.
Advice 3: How to look beautiful and stylish
To dress fashionable and beautiful – does not mean to buy clothes in expensive boutiques. This requires a good sense of taste and style, which is not inherent in each of the fairer sex. But to learn how to pick up items for your wardrobe and place the necessary emphasis can any woman.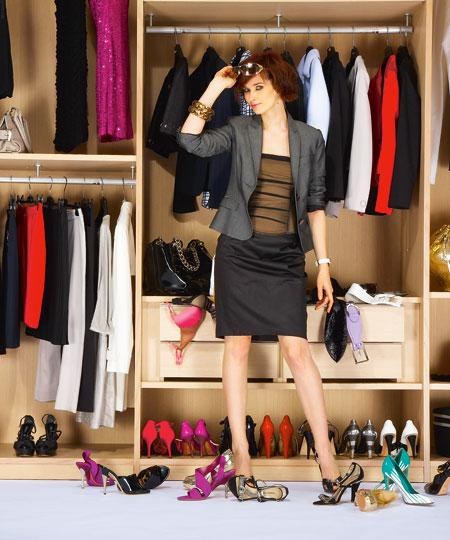 Instruction
Audits in their wardrobe. Even if your wardrobe is overloaded with a huge number of things – this is not a guarantee that you will always look fashionable. Often, buying their clothing on sale, woman first drew attention to the price, and the latest on how and what to wear. So to the wardrobe fall casual things that do not mix. Try to leave among the things the clothes you really going to wear.
Make it a rule: before you buy some new thing, think about how it will be combined with another item in your wardrobe. The ability to combine different items of clothing will give you several advantages: the opportunity to present the same thing in different variations, the collection of your wardrobe with new sets and finally, will significantly reduce the cost of purchasing additional garments.
Every woman's wardrobe should include several things: the classic little black dress, classic pants or a business suit, a pair of white blouses, and jeans. This set depends on what type of activities you are busy.
The same rules apply and shoes. The main thing here is quality, not quantity. Choosing shoes, do not follow low price. Shoes must be of good quality, of good material, so your feet throughout the day, it was comfortable. A pair of black classic shoes are a versatile addition as evening dresses, and office suits.
A good selection of clothes – not all. Pay attention to your hairstyle, make-up. If you have difficulty in this matter, refer to professionals – makeup artists, hairdressers, masters of manicure.
In the selection of accessories to properly accent. Handbags and jewelry is a complement to the clothes, and not its main element. Accessories should be universal and not screaming. Adhering to these rules, you will always look stylish, beautiful and elegant.
Advice 4: How to look good in 50 years
Some women wary of the age of 50, but someone in this figure suggests a real horror. Actually, it's not so bad.
In 50 years
the life does not end, additionally, there are those who at this age looks no worse than 35 or 40 years.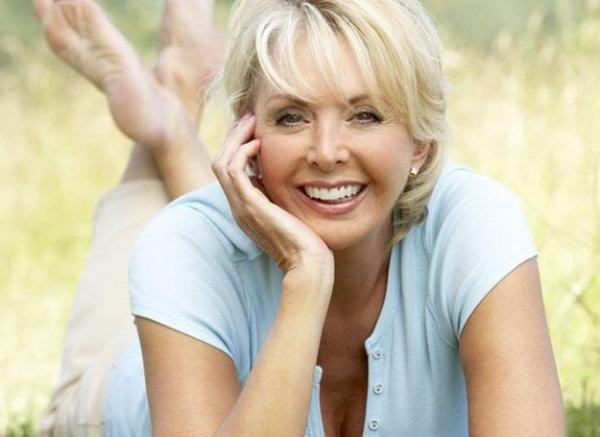 Instruction
According to many celebrities over half a century, the basis for beauty is the harmony of soul and body and love yourself. For example, actress Monica Bellucci is trying to spoil your body with a cold shower, if she has no shooting, almost no use of makeup, eats organic food, enlists the aid of homeopathic remedies, almost does not drink alcohol, avoid sunburn, drink a lot of water, giving due attention to a restful sleep, every few hours, sprinkle the face with thermal water.
And singer Jennifer Lopez to regain strength helps timely rest, healthy sleep, no bad habits, avoidance of sunburn. According to Latino-American divas, this is the whole secret of its appeal, and with such simple techniques you can look great at any age.
Scientists have proved that after menopause the female body loses calcium and proteins. Hence the emergence of a large number of diseases. Thus, it is necessary to include in your diet as many foods rich in protein and calcium: soya, cottage cheese, different cheeses, celery, beans, milk, sardines, sprats. It is also recommended to take vitamins and Supplements that contain easily digestible calcium.
In addition, after 50 years should not be ruled out a sports exercise to keep your body always in shape. Besides benefits, exercise should be fun and give a charge of vivacity. Best yoga, fitness, swimming, Pilates. Such trainings contribute to the regeneration of bone tissue and make it easier to move the trouble associated with the onset of menopause.
Regarding the schedule of classes and their intensity should consult with a professional trainer. Experienced fans of fitness should be given more time to warm up, but less force exercise, and beginners – to combine strength and aerobic training. In case you have health problems, please consult a doctor.
At the age of about 50 years, the makeup artists recommend to reconsider your attitude to makeup. Some women in this period of life go to extremes – begin to paint too bright, or completely stop wearing makeup. Both of these options is fundamentally wrong. Makeup is needed in any case, but in this situation they should look as natural as possible.
Also, do not abuse the tonal resources. Sometimes it is possible to do a simple powder. You should not paint the lips too dark lipstick and eye – flickering shadows causing color.
Advice 5: How to look elegant woman
Elegant woman can not be respected and always stands out among all. It looks expensive and luxurious, and her clothes admirable. Many men often choose these ladies because they exude wisdom, maturity, intelligence and independence. And all this is in harmony with beauty.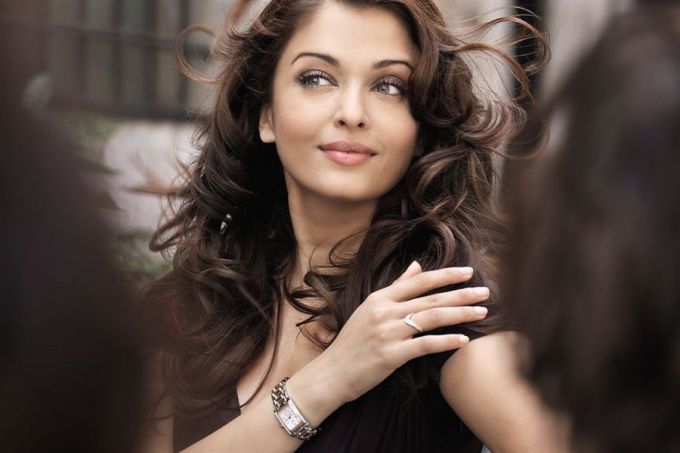 Elegance – category timeless. If you want you can achieve it, taking into account a few tips. It should be understood that it is impossible to achieve elegance in your appearance in just one trip to the store, if you've never broken up with ripped jeans. Here are recommendations that will help you.
In accordance with the silhouette
Clothes need to pick the size and the only one that fits your figure. Don't think that will look exactly like the model on the Billboard, if you buy exactly the same things. This individually. The clothes need to carefully try on and examine yourself in the mirror, trying to understand, is it or not.
Everything should be in place
When you buy clothes, consider where you want to wear – elegant woman always looks appropriate. That you dress on a special occasion always needs to comply with certain principles. Business meeting, corporate party, fashion party – you should always know exactly where and what you can wear.
Accents
This is one of the secrets of elegance. Even the most modest clothing is incredibly beautiful, with the right to the image accessories. On the other hand, accessories are always hidden information – you can use it or not.
Shoes
Shoes should also not be underestimated. It expresses your style, so always bet on its quality. Men's shoes have clean lines and a modest heel height.
Hair and makeup
They are of great importance. They must be done in harmony with the chosen image, and according to the occasion. Do not use false hair and eyelashes. In fashion, simplicity and naturalness.
What you need to avoid elegant woman?
There are things that must be avoided. Among them:
- poisonous colors and animal prints, they can be present in minimal quantities and only as accents;
large cheap jewelry;
- length discrepancy figure and age;
synthetic and shiny fabrics;
is too bright hair extravagant hair style;
- too vulgar and bright makeup.
On that bet?
The following points should dwell, and to use them to your benefit.
- Do not use in the same way more than three shades, otherwise you will get strange color combination.
- Natural fabrics.
- High quality shoes, bags, accessories.
And don't forget the most important thing – all this should be in harmony with your character.