Rules stylish woman's wardrobe in 50 years


To create the right wardrobe and look stylish in 50 years under the force of almost every woman. The main thing – the desire, attention and wisdom. World stylists suggest to concentrate on classic clothes and basic things.

To look stylish, give up the cheap things and materials. Filling the closet, bet on the quality of the clothes, not the quantity. However, in this case, remember: each new item purchased must be in harmony with the existing.

Avoid plunging necklines, mini vulgar, badly-fitting and shapeless outfits. Even if your figure is flawless, it is possible to demonstrate otherwise. For example, emphasize beautiful Breasts beautiful necklace, and toned legs with pencil skirt or classic cut pants. The extra pounds will perfectly mask the size fitted sheath dress or Trouser suit of thick fabric with elongated jacket. So you will look stylish and flawless.

Revise the color scheme of the wardrobe. Visually "off" age will help things beige, white, light grey shades. Also don't ignore the trendy pastel colors, especially soft pink, peach, mint, milk and Sunny yellow. Black color is universal and practical, but be careful not to oversaturate them with your wardrobe.

Completely abandon saturated colors not necessarily. Many middle-aged women choose outfits of red, blue, green, orange and other bright colors. However, in this case, you must ensure that the chosen shade did you visually older.


Basic things in the wardrobe of stylish women


To look stylish in 50 years, the Foundation of the wardrobe do the basic things. Shirts, chiffon blouses, cardigans, jackets, skirts and pants should perfectly sit on you, to be the same size. Do not ignore the jeans: they're comfortable and practical for everyday worries. However, models choose classic, with a slightly flared or straight leg.

For an evening out, pick a few beautiful dresses. Choose the product fitted, straight or slightly tapering style. The length can be as "on the floor" and slightly below and slightly above the knees. If the figure allows, don't be afraid to choose and sexy model. For example, dresses made of lace or with a cutout on the back.

An important part of a woman's wardrobe is shoes. 50 years of high heels for many is losing its relevance. To look stylish prefer shoes a classic silhouette heel. If the legs are not complete, you can safely wear wedges. This Shoe is both elegant and comfortable.

Be sure to add to your edgy accessories. They had a great variety of ensemble, will help to make it bright and saturated. Feel free to choose colored beads, eye-catching bracelets, beautiful brooch. Don't forget wide-brimmed hats, scarves, stoles.

The latter may become a full part of the ensemble. Beautifully wrapped or elegantly donning it, you can easily hide the fullness of hands and shoulders. Especially important this trick when creating a stylish evening look.
Advice 2 : How to dress at 50 years old woman
It is very important for
women
to find clothes appropriate to their age in order for its owner to feel harmonious. We all know that clothing is an expression of our inner state and mood, in addition it also affects them. So, choosing something that suits you, you will not only look but also feel wonderful.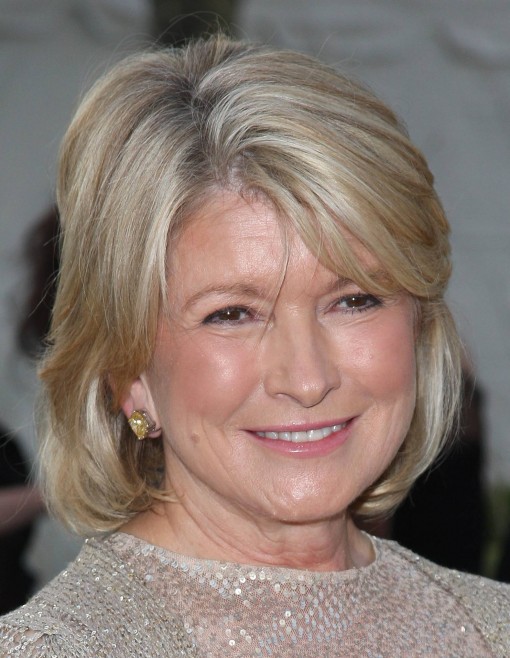 Instruction
Your everyday things should attract attention with details. This might be a drapery, fabric colors and feminine forms. The most important thing is the quality of things. Clothes 50 year old women must be from the expensive fabric of noble colors and have a flawless finish. Choose a dress in a classic color scheme: Navy blue, gray, chocolate brown, black shades. However, even if you like bright and unusual things, your outfit should always be a couple of basic things to balance the image.
The most suitable clothes for 50 year old women – dresses. Dress length should be to mid-knee or two fingers below. The waist can emphasize the waist and add accessories such as a string of beads or a bright brooch.
Choose blouses and tops with a complex cut, to attract attention to the upper part of your figure. This blouse is a perfect fit pencil skirt noble color. Although middle-aged women suit and skirts of other styles, if properly combined with other things.
Jackets, capes and coats must have a good cut, have a clear shape and sit well on the figure. You will also fit long straight pants. The casual shape can be changed by replacing the jacket with soft knit cardigan, worn over a modern top, and focusing on the waist belt. Often women because of the characteristics of the shape is difficult to choose ready-made clothes appropriate to these requirements, order it in the Studio, and you have the perfect closet.
The main thing for the evening dress is classic chic. If in your wardrobe is a classic that never goes out of fashion things, you will never go wrong. Stay beautiful and elegant. Your evening outfit will give an understated finish to the delicate details of fine workmanship. Use your image of contrasting colors, e.g. black and ivory . In this dress you will look and feel refined, elegant and sophisticated lady.
Advice 3 : How to look stylish in 50
Look stylish in 50 years turns out not every woman. Some neglect and do not think about the image, others can't abandon the style that really suits them in my youth. Balzac age - some changes and more attention. When you consider it has all the chances to look perfect.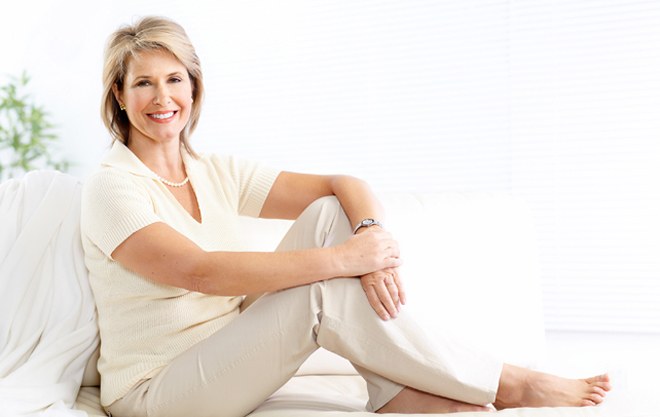 You will need
- hair care;
hairdo or haircut;
- new closet;
accessories;
- make-up services.
Instruction
Start to build your image with hairstyles, as it plays a major role in the image. Be ready to change. If all your life you had long hair, now it's time to look at ourselves. If you have a truly luxurious, shiny and well-groomed tresses, do not rush to part with them, whatever you said. Hair is vulnerable to aging as well as the whole body. With age, they become dull, less mobile and elastic. If this is not your case, you can take your time to shear them.
To 50 years to look stylish with long hair, you must lay them. If in your youth you could afford to be restricted to washing and drying, now you can not do without straightening the hair dryer or curl formation of your choice. Otherwise you will look sloppy. The owners of smooth face and beautiful forehead without distinct wrinkles and fit perfectly smooth ponytail. In all other cases, give preference to the haircut. Avoid choices that make you look older too bulky, typical of older women.
Competently form your wardrobe. In 50 years you can forgive a cheap accessories and shoes, things a bad cut, too banal clothes. Pay attention to the quality of fabrics, pay attention to the stitching, finishing. Make your wardrobe boring. Choose quality things interesting cut, try layering clothing. Do not buy too making things, as well as pieces from fine knitwear that can emphasize imperfections in the shape. Of course, should be avoided and emphasized youth style: even if middle-aged women remained a perfect figure, mini skirt, t-shirts with cartoon prints or short shorts will look rather tacky.
Create your own style through details. In 50 years you can afford the most unusual accessories, massive decorations. For the middle-aged woman looks great, natural fur and precious stones, while a young girl in such things rarely seem to fit. Remember that details can make style and destroy it. Use common sense, get inspired by designers who create their collections for women of your age.
Note
Too bright makeup is a fatal error with old ladies, which is able to destroy the stylish look. If you do not have a sense of proportion, talk to a professional. Satin and matte textures, muted colors and no frills - these principles should be based makeup 50 years.
Advice 4 : Simple tips for beauty ladies elegant age
No one is disputing the fact that the movement – life. Competent loading increases the vivacity of spirit, learn to control their emotional state, which leads to the harmony of relationships with themselves and with others. But to preserve the health and beauty ladies elegant age only physical activity will be enough.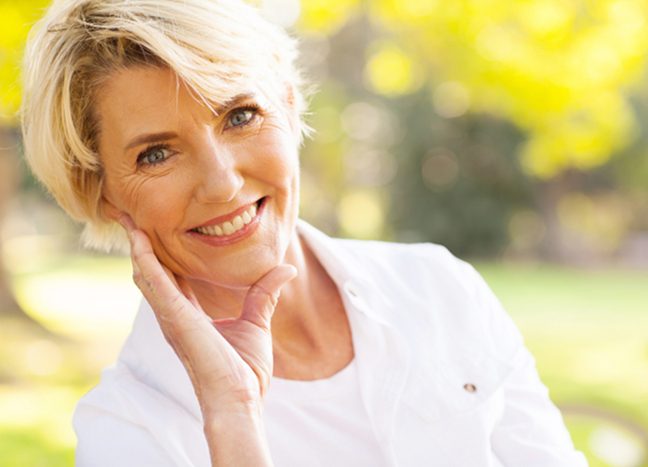 You will have to pay more attention to their skin, weight and other changes in your body.
Trips to the beautician, of course, is good, but the attitude to food should reconsider. Need to eat more foods containing vitamins and antioxidants: fish, seafood, fresh vegetables and of course fruit.
Nothing influences a skin condition, as a healthy gut
And nothing helps proper functioning of the intestine as products made from flour, cereals and the balance of intestinal flora.
Almonds and walnuts – clear the brain and strengthen the nervous system.
Dried fruits, olives, and celery is a source of magnesium! Magnesium is the fuel for the correct operation of the heart – a flaming engine.
Dairy products are a vital source of calcium for bones, who at the age of elegant maturity become, alas, are particularly fragile.
One of the main rules of preserving beauty – water
Water without gas, without dyes, sugar and other additives. After 45 years, the skin rapidly begins to lose moisture, leading to its rapid aging. Properly chosen cream is half the battle, the other half of the case for the preservation of beauty – at least 2 L. of clean water per day, not wityh in itself, in one fell swoop, and if you drink it in small SIPS throughout the day instead of "taposiris" before you sleep 3-liter cans.
It would be good also to wash mineral water in the morning.
Of course, every woman's body is individualand what is good for one, can radically contradict the other. It is therefore important to consult a doctor. But! Any doctor will advise you to abandon store-bought mayonnaise, sweet drinks, chocolate bars and chips, because it just will not add to the body of health!
A woman after 40 is not a "kitty", but not "rag". This beautiful "Puma". And where you saw the lethargic Cougar?!