The Composition Of "Vanish"


Stain remover "Vanish" is liquid and powder. In the composition of the powder product includes anionic and nonionic surfactants, oxygen bleach, flavor and zeolites. Together, these substances derive all types of stains - both fresh and old, but they are not suitable for washing wool and silk things. Powder stain remover packaged in a handy jar complete with a spoon, allowing the correct dosage of the remedy.

With powder "Vanish" isn't necessary to soak and scrub dirty items – simply add it to the water and start the washing.

Liquid stain remover "Vanish" includes oxygenated bleach, anionic and nonionic surfactants, phosphates, cinnamal, citronellol and flavors. It does not contain chlorine, so the fabric after applying it thinner and does not turn yellow. Before use of liquid funds to colored things it is advisable to test on a small area of fabric to determine the durability of the dye. Liquid "Vanish" should not be used for washing things with metal or wood, but it perfectly removes paint stains, brilliant green, garnet, iodine, grease, mould and wine.


Proper use


Hand-washing need to add one scoop "Vanish" in ten litres of water and proceed to remove stains and dirt. When machine washing or the removal of old stains, you need to add one scoop of stain remover into the appropriate compartment of the washing machine, adding to its simple detergent.

If penalisation "Vanish" is used for everyday machine wash things, it is enough to add to the car only 0.5 measuring spoon.

When soaking one tablespoon of bleach diluted in four liters of water. If stains are stubborn, you can use two scoops. Things soaked in water with dissolved means, remain so for some time, and then washed and dried. In the presence of stubborn stains should be dissolved in 0.5 liters of water, 1/8 measuring spoon, apply the solution on the stain and leave it for six hours (the coloreds strictly soaked for one hour). After the allotted time things carefully erased and are rinsed under running water. Also you can dilute the stain "Vanish" to the consistency of paste, just apply it on the stain, wait for the tool to work, and then well washed.
Advice 2 : What if vanish doesn't help
If "Vanish" is not helping, you can try to remove spots with the help of folk remedies. The only things before the procedure to clean and test treated the seams on the reverse side. If everything is in order, proceed to the spot removal.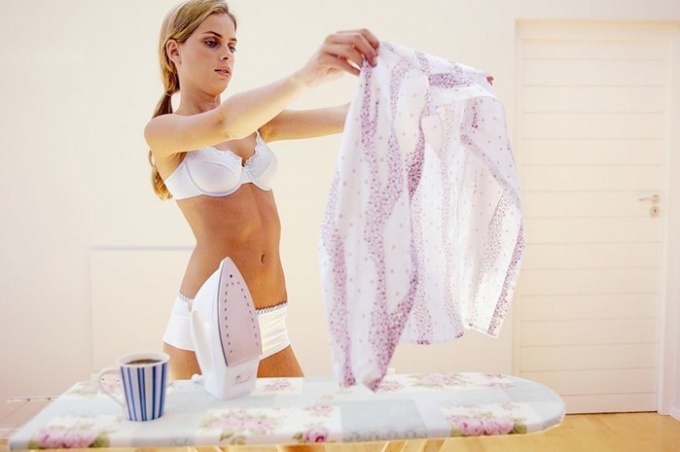 Many consumers complain that
vanish
doesn't help and removes stains from clothes. In this case, you can try to use the same tool, but in a different form, or to repeat the procedure several times. If these measures do not help, you need to look for other ways of removing the stains.
Stages of preparation
Removing stains from clothes and linens in the home self-prepared structure, you must be very careful, because there is a risk of damage to clothing. The first is to try to treat folk remedy interior seams of the product: if nothing bad happened, it is possible to apply the composition to the stain. Before you begin stain removal, thing to clean the dust and walks it dry, and then wet with a brush. Cause of the stain you need a wooden stick or pipette. To round spots formed circles (halos), fabric around this place can be moistened with petrol or fill up with chalk.
For removing from fabric spots from oils and fats, used only the purified solvent. Check the cleanliness of gasoline or turpentine can, if you drop a little money on the paper: after drying, from it should not remain any traces, otherwise then will have to think again than to remove the resulting stain.
Ways to remove stains
If "Vanish" is not helpful stains of iodine, the fabric should be cleaned with a hyposulphite solution by dissolving 1 teaspoon of substances in one Cup of warm water and wiping the resulting composition of the stain. Stains from cosmetics, easy to remove ammonia, then you should not forget to rinse the cloth with water. Inveterate stains can be easily removed with a solution of citric or oxalic acid: one teaspoon of acid should be diluted in one glass of water, treat the stain and wash or just rinse with water.
If "Vanish" is not helpful in the case of zalesnenymi stains on silk or woollen stuff, cloth can be rubbed with a woolen cloth, dipped in gasoline, acetone, ammonia, denatured alcohol or mixture of these components. The excess fluids will help to remove papyrus paper. White and light colored fabrics can , apply it on the stain, leave for a few hours, and after cleaning with a brush.
Ammonia is used in many cases where "Vanish" is not helping: for example, it is able to cope with the shaded things. If you add it to hot water and to put things outside the paint will go away and things will again become the original color. This problem can be solved by using baking soda. In the bowl of hot water to fill the soda, put things for 10-12 hours, and then washed in a washing machine.