You will need
- palette for mixing colors;
- colors.
paper;
- tassels.
Instruction
Don't forget, there are only three primary colors that cannot be obtained. This blue, red and yellow. Accordingly, to make the crimson color of paint is possible.
Squeeze onto the palette for mixing the paints a little red and a bit blue. Mix thoroughly to get the crimson uniform consistency. Varying amounts of blue paint, you can get the crimson you need intensity and brightness.
If you need to obtain a crimson pastel colors, mix on the palette red paint with a small amount of white. And then gradually add blue.
If you want a few subdued and darkened raspberry color, add red and blue paint drop of black. Be careful not to take black too much, otherwise you risk to turn the whole paint palette in black.
Please note that gouache is lighter when dry. Therefore, spreading the paint to a crimson color, make the shade a little bit brighter than necessary.
Add in the red paint drop purple and you will get a bright crimson colour.
Use only clean brushes in order to score paint in various colors.
Note
According to color psychology, crimson color with a blue, not fighting with life, and very fond of her. People who prefer this color to all others, believe in the power of words, aim to achieve, regardless of obstacles. At the same time they are very impulsive and unpredictable.
Useful advice
To dye crimson wood, prepare the paint with cherry bark. To do this, grind 15 grams of bark and pour over 50 cubic cm of water. Leave for a day. Boil and strain. Soak a slice of any plant in the paint for 5 minutes, transfer into hydrochloric acid and it will turn a crimson color.
Advice 2 : How to get the blue color
Painting knows a number of ways of obtaining the desired
colorand
. A particular paint can be applied in pure form, without mixing it. The desired color can also be obtained by mixing two or more colors.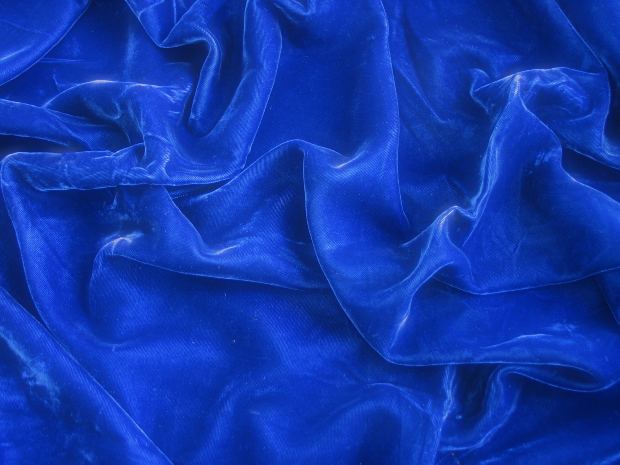 Instruction
In mechanical mixing of paints commonly used palette, and then transferred to the canvas. Sometimes mixing paints to obtain desired color is produced on a sheet of paper.
Paint subjected to mixing, can change the hue and saturation. Burgundy color, for example, can be obtained by mixing black ink and cinnabar. Chemical reaction when mixing the paints, however, can change colors, causing it to darken.
Need to know what the blue paint, as well as yellow and red, to by mixing in other colors will not work. The fact that the blue color refers to the so-called primary colorm, of which at desire it is possible to obtain the millions of other shades. But, again, to the blue color of the paints of other colors is impossible.
But the infinite shades in all their diversity can be obtained by mixing any two colors. This will have the value of the mutual ratio of each of the colors used when mixing. So, equal amounts of blue and yellow colors of the art will result in a green color.
If you mix that now artificially produced green some amount of yellow paint, you will see gradually changing into yellow green shades. To go back to the original blue colour you can, gradually adding to the green paint blue paint color.
Remember that the more colors close to the additional the less saturated color give them a mix. In other words, the color will become close to gray.
To create vivid and memorable images, the artist should strive to use the minimum number of colors while maintaining the experience of the fullness of colors. Artistic knowledge and skills are improving with the accumulation of experience with paints.
Advice 3 : How to get the red color
The theory, described by Leonard da Vinci, says that mixing the three basic
coloras
(
red
, blue and yellow) can produce all other
colors
. However, according to this conclusion yourself basic
colors
cannot be obtained through mixing other colors. But if you approach this issue from a practical point of view, it turns out that to give a red color is not always used ready paint. Commercial printing in
red
color is obtained by mixing the two components. For dyeing of textiles using pigments derived from plants. And even artists prefer to mix several colors to get a more accurate shade of red
color
.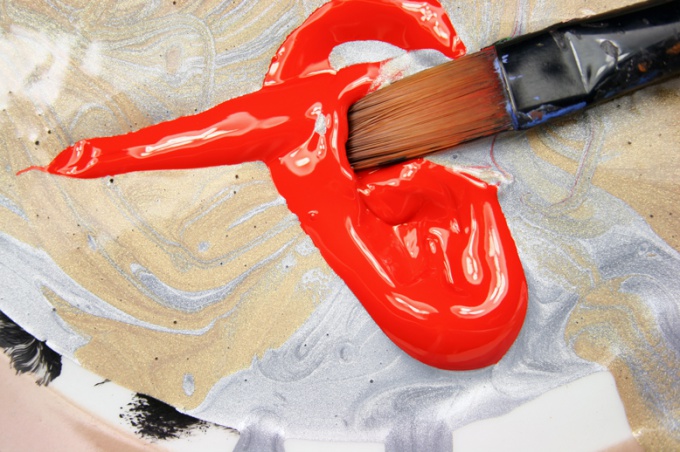 Instruction
Typographic print based on the subtractive synthesis of the color (or CMYK color model). All the variety of colors in this color model is obtained by a combination of four basic colors: cyan, yellow, Magenta and black. The red color on the imprint of the printing machine is obtained by superposition of the two basic process colors – Magenta (Magenta) and yellow. The same method can be used, for example, when creating color prints. With these two inks, it is possible to obtain on paper the red color and even some of the shades. In areas of superposition of two inks (when printed from different printing forms) figure painted in red color.
Adjusting the ratio of colors in the direction of increasing the number of any one of them, you can get shades of red color from cool purple to warm orange-red. The CMYK system is also laid down in a basis of work color printers. This color model you use and a professional selection of color inks based on special pigments (for painting cars, finishing of facades and interiors of buildings in the textile industry).
To get red color on fabric or yarn, they can be painted with natural red pigment obtained from the flowers of Hypericum, safflower, the roots of the madder and bedstraw Northern (or natural). Boil in water the crushed parts of plants, and in the resulting broth boil the fabric or yarn in an hour. Wool pre-etch solution aljumokalievyh alum.
From the flowers of bedstraw is possible to paint, coloring various materials in brightred color. For the dried powdered flowers boil for 30 minutes with addition of alum. Vegetable red dye can be obtained, and on evaporation to a thick residue of decoctions of flowers of St. John's wort and safflower. From the orange lichen (wall of zolotanka) is obtained cherry paint. To do this, chop the moss and fill it with a solution of potassium hydroxide or baking soda. Three minutes later the paint finish.
Red in nature is quite common. Therefore, various shades of red are often called their natural owners: berries, fruits, minerals and flowers. Raspberry, cherry, pomegranate, ruby red, terracotta, pink, coral, blood-red, scarlet, wine, Burgundy, Bordeaux all these colors are the red colors. To produce a variety of red shades used in the painting of paints based on different red pigments that give either warm or cool shades. Cold Golden purple or red (ruby-red), warm cadmium lightred, orange-red burnt Sienna and raw Sienna – these paints in different combinations it is best to use to get a variety of shades of red color.
Useful advice
Adding achromatic colors (white, gray and black) to red (warm or cold tones) you can get a wide range of shades, varying lightness, saturation, and brightness. Gray color hides the richness of the red, black makes the color darker, and with white to get pastel shades.
Advice 4 : How to get the bright color
When you create another masterpiece with the help of brushes and paints, you probably want the picture turned out bright and saturated. Painting about 20 parts of bright colors, make you can. Before you start drawing, try to get a bright
color
, mixing paints as needed.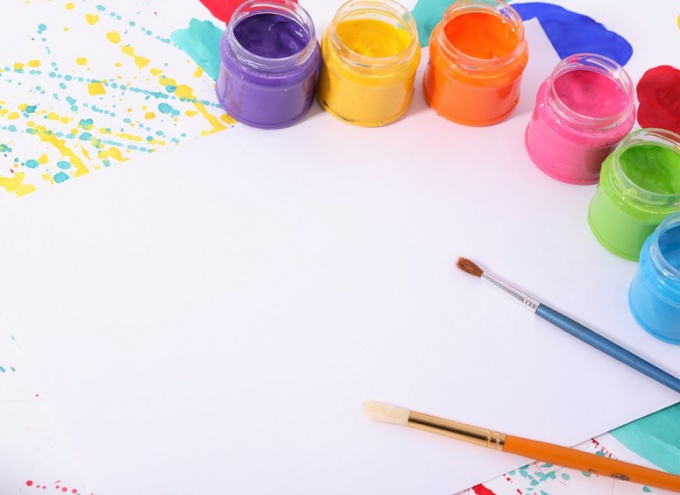 You will need
- colors.
- brush;
- the palette.
Instruction
Prepare a large, comfortable palette where you can mix several options. To do this take a clean white cloth, a plastic tray, a lacquered plate or paper. Prepare some brushes and a jar of water. Of course, to get bright colors, can not do without a good professional paint, but can use ordinary gouache or watercolor.
Mix turns in basic shades and have a bright intermediate colors by mixing red and yellow will turn orange, and when combined blue and red you can see the juicy purple color. All the colors work, compare work on canvas paper.
Combine similar colors, like green and yellow, red and orange, blue and purple. By adding a shade of color will be very intense and catchy.
Some colors can
make the bright
with warm shades, to do this, add to the paints on the palette, orange or yellow paint. For example, the pink color will be much harder and more interesting if you add some orange paint.
To shade the resulting color and draw attention to it, surround it with lines and parts muted contrasting colors, for example, the red flower will look much more attractive among the green grass, than on a brown background Wallpapers.
To make a cold color is more bright, surround it with muted warm tones. For example, to highlight blue solid color add next to him the orange paint. Adjust the amount of blue and orange colors to achieve maximum contrast and brightness.
The saturation of the colors accentuate the black details, black color gives the drawing depth and complexity. Use the black color carefully. If it shows a brown or blue shade, so the paint will apply very carefully. To make the color darker, add black color to the palette with the tip of a thin brush.
In painting to achieve our goals is also widely used white color, apply it as a primer beneath the drawing, making, thus, the reason for juicy and saturated colors. Add a white color to other colors, if you need pastel colors (pale pink, light green, pale blue).
Useful advice
Each person has their psychological perception and color sensation, so consider all the nuances of the influence of colors on people and their mutual combinations.