You will need
blue paint;
green paint;
brush or sponge;
- the palette.
Instruction
To get the color of sea waves, it is necessary to use only two colors: blue and green. Better if it's clean, saturated colors that come closest to the colors in the standard color table.
Take the palette, apply a sufficient amount of green paint with a brush or sponge and add a little blue. Depending on the number of the last paint, the color of sea waves can be different shades – from soft, light-bluish tones to deep rich dark green.
To the color of sea waves was more gentle, pastel can be added to the already obtained the color is a little white paint.
To create more light and clear tone, you need to use watercolors. In this case, the transparency will depend on the amount of water added to the colour of a sea wave.
To the color of sea water can also be in clothing. On the lining green put blue transparent fabric. For example, chiffon or Batiste. Stitching between the fabrics of these colors, you can get a beautiful, elegant dress the color of a sea wave, from which it is simply impossible to look away.
In clothes of this color will suit blondes with platinum shade of hair and blue eyes or bright brunettes. In combination with jewelry, it would look great with rubies and gold and silver ornaments. In suits it is good to combine it with pearl grey, blue and blue shades. For example, turquoise, aquamarine. Suit and pale peach color when used with maroon. And, of course, classic black.
And in the interior of the house is the color of sea waves will look great in combination with white and ruby colors. In the kitchen it is possible to add elements of light wood or steel.
Advice 2: How to get peach color
Peach
color
refers to the beige shades, which are considered to be classics of the interior. The reason of its popularity in the extraordinary natural warmth, promotes positive emotions and inner harmony. It is the color of wheat fields, sun-drenched sandy beaches, grass and sea shells.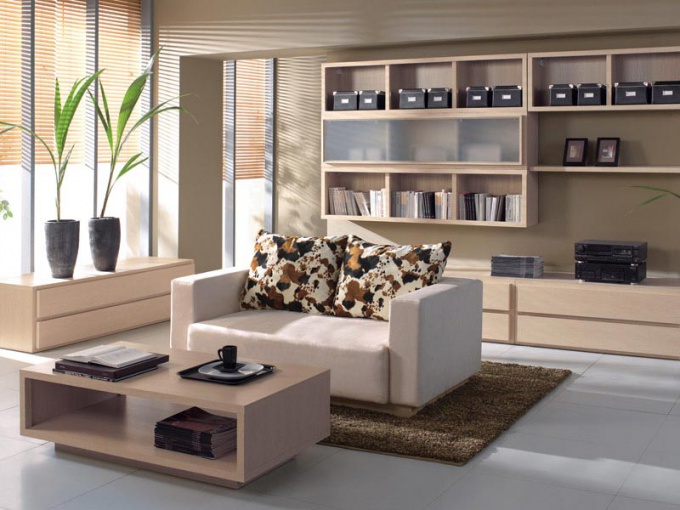 Instruction
But what if on the shelves of hardware stores no paint that peach shade that you need? The answer arises by itself: you need to try to be favorite color on their own. However, do not rush into buying paint. Professional designers suggest before mixing to prepare the sample in the form of an application paper or a fabric of considerable size.
The fact that the same color is perceived differently depending on the value of area of application. When the desired shade you met, you can start mixing. To begin with, remember a couple of truisms: the basic colors – blue, red and yellow; all other hues are derived from them, made up of countless combinations of base
colors
in combination with white and black. Remember that all warm beige spectrum is based on a mixture of red and yellow. So bright pink in colour is obtained from mixing red and white. The brown color is the result of the interaction of red, black and yellow. To obtain the peach color will have to experiment with red, yellow, orange, white and green.
Soft and light shades are obtained, usually with the addition of white. It is also used when creating pistachio and light pink tones. Red and orange will be required for a more juicy and bright colors.
When mixing do not use more than three colors. Otherwise you risk getting paint with a dirty gray shade. Today there is no need to purchase multiple cans of paint of different colors, because you can simply buy a special [koloranty] – colored organic and inorganic pigments that can create a variety of shades of peach color. But remember that natural pigments, in contrast to inorganic, prone to burnout.
Advice 3: How to get gold color
Despite the huge range of paints at the art and home improvement stores, gold paint on sale is not always. More often it should be done independently. In this case it is important to determine the basis for the paint.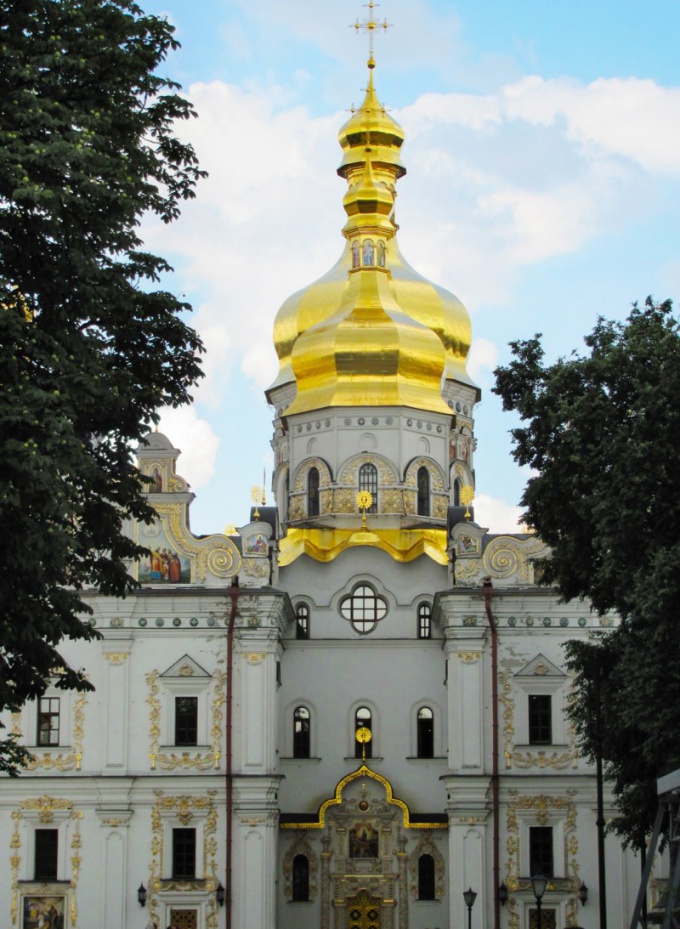 You will need
gold or bronze powder;
- aluminum powder;
- Lac;
- linseed oil;
- the joiner's glue;
- sodium hydroxide;
- hydrochloric acid;
- quicklime;
- utensils for mixing;
- the palette.
Instruction
Decide what type of paint you need to get. Depends on the choice of nail Polish or glue. For example, for the manufacture of improvised gold gouache, you must first do the groundwork. 1.4 liters of water dissolve 100 g of wheat starch and add 7.2 grams of sodium hydroxide. To help paint adhere, add another 10 g of pure wood glue. All this mix thoroughly and add a little hydrochloric acid, as metal powder may be affected by alkali. Hydrochloric acid, add very small portions and stir continuously.
After cooking basics such as a small portions add burnt lime and pigment, in this case gold or bronze powder. Gold powder can be of different colors, buy it through the online store. Bronze powder is of several brands. As a pigment usually use the brand of BOD. If this composition is not to add lime, you get watercolor paint.
Large surface to cover the oil or nitro. To obtain the Golden
colorand
use linseed oil or varnish. Keep in mind that the linseed oil dries much slower, so do the gold paint of varnish it will be easier. Pour the varnish into a bowl for mixing. Add there a gold or bronze dust in small portions. Stir carefully to avoid clots. Gold comes in many shades, so there may be different concentrations. In some cases, to bronzing powder, you can add aluminum. The color will be more bright. In the manufacture of paints and
Golden
powder that is normally not needed because it comes in all different shades. The advantage of this method of preparation is that paint can be prepared as much as necessary. It is perfectly stored in a sealed container. Before use it is necessary to stir.
If you need to sweeten the product of papier-mâché, or, say, a clay sculpture product primed with latex paint. Then paint it gold gouache or paint-based nail Polish. In the latter case, an additional layer of colorless nail Polish, the product cover is not necessary. Using gouache to do it.
Note
Do not add metal powder in watercolor or gouache paints from the kit. It may happen that instead of gold you get is dirty-grey color.

Gold powder is quite expensive, therefore, before to order, select color.
Useful advice
For gold embroidery, you can use metallic thread on Mylar basis. They come in gold, silver and mother of pearl. These threads you can embroider not only the dome of the Cathedral in the picture, but even to do an imitation of Spanish lace.
Advice 4: How to get blue hair
The modern world provides millions of possibilities to Express yourself. For women, the hair color can change almost everything. Especially if we are talking about such an unusual color, such as blue or blue.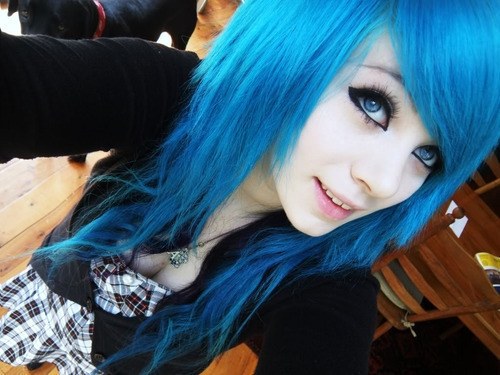 Why is this color

Women choose blue color hair for different reasons. Someone since childhood, "sunk in the head," the image of Malvina, who wants extreme change, and more traditional shades seem insufficient, there are some girls that just are committed to continuous shocking.


It is important to understand that the blue hair color can cause ridicule and misunderstanding from others. You need to have inner strength, strength of spirit, without embarrassment to take the reaction of the surrounding world. If you think that this may not be enough, try first the less extreme hair color . For example, bright but natural red hair color can be a kind of dress rehearsal because people are overreacting even for him.


Dye your hair a blue color in several ways. If you want to achieve a temporary effect, use the special mascara for hair, crayons or special cartridges. This way you can dye the whole hair or highlight particular strands. These can be ordered online or purchased at specialty stores.



How to color your hair in the long term

To get permanent blue hair color, you can use homemade or professional means. As home remedies usually a "hellish" mixture of green stuff, blue tonic for hair or other pigments. However, this method is unsafe for the health of the hair and guarantee the result can not.


The colors of the desired shades have with different brands. These include the Igora and Schwarzkopf. Their products can also be ordered online, buy in any beauty store, buy at the Barber or salon. You can use the services of a good master, who will conduct all the necessary procedures to minimize potential harm.


Keep in mind that before dyeing hair in a sky-blue color it is necessary to bleach it. Bleach your hair at home is quite dangerous. All compounds that give the desired effect, are extremely poisonous, so they must be used exactly according to instructions, protecting eyes, nose, mouth, and all mucous membranes. So for the discoloration, even if further painting you want to do it yourself, you should contact the salon. Here you will be able to order a relevant, unusual haircut, which will create your new look. After dying a few times a month you will have to treat the hair tonic to keep the new color bright enough.
Advice 5: Acid color in clothes: valid combinations
Fashion seventies is back, and with it the acidic color in the clothes. Your style again you can create all kinds of poisonous shades: pink, purple, green, yellow. Not to seem vulgar and tasteless, should be able to combine the acid color with other shades.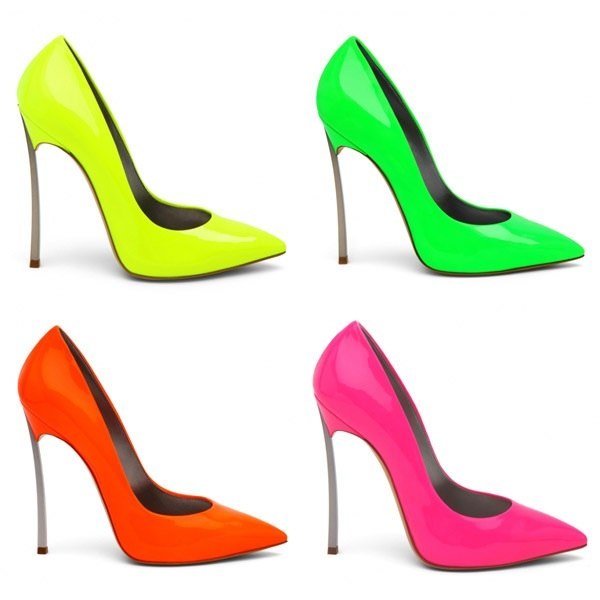 Valid combination of acid colors


In different situations can help out the classic black color. It blends perfectly with all shades. The acid color is no exception. Therefore, having in the wardrobe of a black suit or raincoat, don't hesitate to wear a bright blouse. While it is possible to combine these things with the accessories poisonous shades. An appropriate manicure also welcome.

There is one simple rule that you need to remember every fashionista. If the clothes have bright hue, taken as a basis, you cannot use more than three colors. And one of them needs to be calm and neutral. Thus, in combination with acidic hints you can use black, white or gentle beige. As for bright accents, one of them acts as primary and the other supplementary.

To create a new innovative style will help shows, world fashion designers, because they know how to combine the incompatible. In their collections you can find not only the most courageous decisions and options.

When one piece of clothing is a large print or a bright and colorful picture, other things have to be solid and calm. Exception can be t-shirt and ballet flats with floral patterns, complemented by plain trousers or shorts. This kit will look very organic.


Acid tones and their importance in the eyes of others


One of the bright colors brought about by fashion, is the acid green. Ladies, who prefer shoes in this color will look stylish. To combine this color with different prints or simple stripes. The image was not corrupted, the appearance of its owner should not be evident.

Acid-pink color sets the flirtation and coquetry. That's the way he looks in the eyes of others, as it gives the Association with lightness and romance. This color goes well with peas. The acid pink hue will fit tall and skinny girls.

Toxic orange shade, undoubtedly, the popular this season. In the eyes of others it will cause Association with the constant forward motion and dynamism. Combine the color you need with a calm and gentle tones. The exception would be only red and yellow.


When and how to wear acid clothes


Poisonous shades will look good at night under neon rays club led. This option is more suitable for adolescents and young people, leading nocturnal.

Acid clothes you can wear during the day. Thus it is necessary to choose a strict and simple styles. These include the cloaks and dresses in the style of 70-ies. These products can have different shades, but look fresh and stylish to emphasize their femininity can be due to the minimal amount of decoration and accessories. Such an original outfit will stand out among others.

If the use of acid and neon shades, it is necessary to abandon the bright makeup. This, at least, will look awkward.

Buying neon clothes, you need to pay attention to whether it is suitable to skin color. This is necessary in order to solid, clean and bright colors did not appearance tired.

Emphasize your individuality with the help of acidic swimwear and sportswear. In this case you can play with shapes and shades.