Who is required
Basically in online shopping we need couriers who deliver goods to buyers. Also often required and online consultants that section of the store usually take the individual Manager. In addition, you can meet the jobs of purchasing managers and logistics specialists who are able to work on website promotion, as well as employees in technical support. Sometimes there are jobs analysts.
What are the requirements
Requirements to employees of the online stores is only slightly different from those that apply to regular employees. If to speak about the vacancy of a courier, there is no significant employment problems usually arise - leadership to this position wishes minimum. But, for example, to online consultants requirements are quite strict. The employee must possess the skills of a consultant-the seller and at the level of the confident user to work with computer and the Internet. For other vacancies, the selection criteria is also quite high. Particular attention is drawn to previous experience and knowledge of the basic Internet resources, as well as the specific store.
In the modern Internet stores often need qualified staff. Before you apply for such a job, you should assess your skills and experience, to study in detail the features of a particular store.
Where to go
The owner of an online store, if necessary, can contact the recruiting Agency in order to recruit employees in the state. But often the search is performed independently. And therefore, if you decide to get a job on the Internet, you should constantly see ads on various advertising resources. If there is a desire to work in a particular online store, then you can periodically look in the section "Jobs" on their website.
Search available vacancies can be carried out not only on their own. Turning to the specific Agency, it is possible to access existing database. So, the search will be over.
Once there is a suitable vacancy, you will need a well-designed summary, which is submitted to the personnel Department of the store. Major trade organizations such the Department has required. Well, if we are talking about a small store, then you need to contact directly with the owner. This opportunity is generally there - e-mail address or telephone indicated in the "Contacts" section of any online store.
Advice 2: How to get a job in the shop
Many stores suffer from "turnover" of staff, so they always need new people. To get a job in the store is pretty simple, and it becomes a good outlet for those who have enough experience. And if the work you like, you can think about pursuing a career.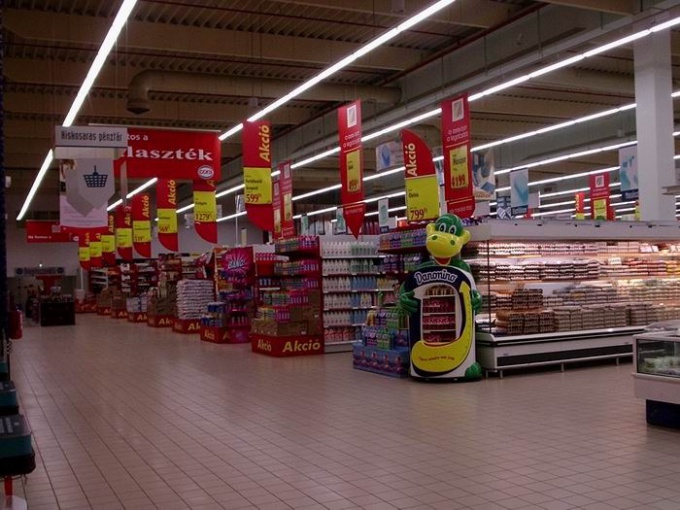 Features of work in the shop
If you are just beginning to look for a job in sales, the first thing to pay attention to jobs of shops selling non-food goods. The fact is that with food you will need clearance of a personal health books, and to sell clothing or shoes, a medical examination is not required. Large network of shops selling well-known brands, is a good way to start a career, as such firms usually strive to encourage and promote employees. There are many examples of people who started as a salesman trainee, became managing Directors of the stores and the Directors of the regional networks.
For medical books you can get in a supermarket. It is easiest to start from the position of a merchandiser, but get some experience, to try his hand at the box office or as an administrator.
On the other hand, small shops have their advantages. Their owners are mostly related to the staff is somewhat less formal than in large networks. To work in such shops is, if you don't plan to associate their professional future with the trade, and just want to find a temporary source of income.
How to get a job?
Before you begin your job search, make a good summary, in which specify your age, education, additional skills, experience, interests and Hobbies. Most likely, before the interview you will be asked to complete a questionnaire, but a well-designed binder will in any case give you a chance. Sami jobs you can search the Newspapers employment ads and similar sites. In addition, many stores post ads about vacancies directly in the Windows. It also makes sense to periodically look at the sites of the shops, because very often, vacancy announcements are published there. As a rule, should be sought in the section "About company".
Shops with expensive clothes or jewelry, as a rule, impose very high requirements on the appearance of their employees.
Of course, to choose the store in which you will get is based on not only the promised wage and other conditions, but from my own knowledge and experience. Those who are fond of fashion trends, it is better to try your hand at the boutiques selling quality clothing, shoes and accessories, and if you are interested in high technologies, more suited to a computer shop. Remember that buyers trust the seller-adviser, believing that he is better versed in what sells.
Advice 3: Where can get the Manager
After graduation, before the man opens many possibilities, and he begins to think about the future and decent work. The profession of Manager is quite profitable and in demand in the labour market. Even without a particular specialization, you can consider some acceptable options where you can get even without experience.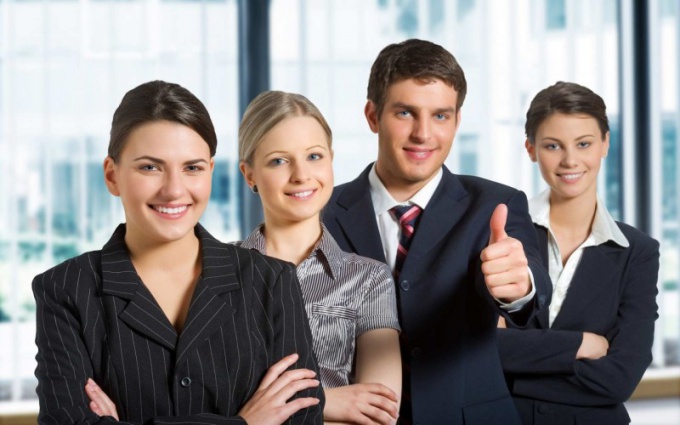 Instruction
Logistics Manager

The specialist is responsible for the planning and organization of delivery of products, works with suppliers and transport organizations, as well as is transportation routes. In companies logistics managers are fully responsible for lower business costs, which makes this profession particularly relevant in times of crisis. Moreover, specialists with a good knowledge of the English language, you can count on a higher income than their colleagues without such knowledge.
Note that going for a job interview, you must carefully prepare for this moment. After all, the employer is likely to ask, what is the job of the logistician, and why people decided to devote themselves to this region.
The Manager of a trading hall

The duties of such a specialist is, above all, control and direction over the working activities of a group of sellers and cashiers. As a rule, the trading floor Manager is also responsible for warehousing and inventory, timely display of products on the sales floor and execution of certain documents.
With such a profession should be prepared for the fact that you have to work hard, as they often use shift work schedule Manager. The advantage of this work may be the fact that over time, the shop assistant will be able to grow to the Deputy store Manager and even the Manager.
Restaurant Manager (administrator)

Specialist this position manages the interaction of all departments of the restaurant, teaches new employees and carries out control of a technical condition of the equipment. It should be noted that to obtain such a position does not necessarily start from the bottom. Many cafes and restaurants ready to give the newcomers the opportunity to prove himself as a Manager.
When choosing a place of work, it is important to follow several rules. It is very important that the company does not have employee turnover. If it is known that this organization always need managers, it is clear that nothing good from it should not wait.
It is desirable to give preference to widely known and large company. Do not despair if you have to start from lower positions. After all, with a responsible and serious approach to such work, improvement will not keep itself waiting long. When applying for a job it will not hurt to choose the organization that already operates a familiar person. In this case, he will be able to tell you about the nuances and pitfalls of this company.
We must remember that the Manager is a hired Manager who is fully responsible for the actions of their subordinates. Therefore, before to go for the position of Manager, you need to think about it. After all, leadership requires great strength of will and desire to achieve the planned goals. It is also important that the work was originally attracted to, as this factor provides the motivation for career advancement and significant salary.