You will need
- 0.4 kg lean pork and beef;
- 2 chicken eggs;
- 2 bulbs;
- 100 g of water;
- 3 tablespoons of breadcrumbs and sour cream;
- parsley, Bay leaves to the broth;
Sol.
Instruction
The best meatballs out of the meat of two varieties – pork and beef, taken in equal proportions. Store the finished beef is better for making meatballs is not to use, as there is special equipment crushed not only the meat, tendons and sometimes bone.
The meatballs are fried, baked, stewed. Boiled options are great for children and dietary food. First, prepare the meatballs.
Meat, onions twice passed through a meat grinder. Can be put in the minced soaked in milk 150 grams of white bread or breadcrumbs. Added all the ingredients, and weight good is made.
Before boiling, the meatballs can be a little fry in sunflower oil. Thus they have formed a delicious crust. You can omit the meat product directly into the liquid – water or broth. One of the important conditions of cooking – put the meatballs into boiling water. If you put them in cold, they can fall apart.
To make the meatballs well cooked, they formed a not very large – about a walnut. Now they need one to put in boiling water and make a small fire. From the surface of broth collect the resulting foam.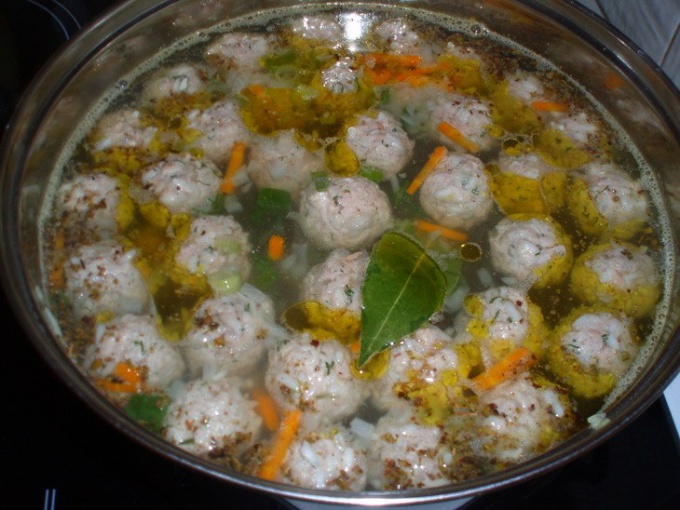 Meatballs stir periodically with a spoon, so they don't stick to the bottom of the pan. Once the meat balls float to the top, cook them for 12-15 minutes.
You can add before cooking the stuffing boiled rice in the ratio of 2:1, then get a variety of meatballs "Hedgehogs". The finished product is good with tomato or cream sauce. You can just cook the meatballs in a small amount of water with the addition of tomato paste or sour cream.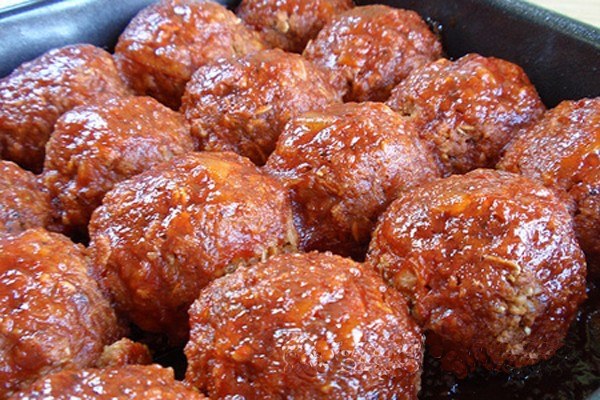 Note
To stuffing did not stick to the hands when forming the meatballs, the palm of your hand periodically dipped in water. Then the meatballs, you can roll in flour.
Useful advice
To make the meatballs turned out tender, the stuffing need to add water or broth and beat him - holding over a bowl, throw in it again 10-20 times. Beef enriched air.