You will need
-wide men's t-shirt
-lace braid
-gum
Instruction
First cut collar t-shirt to get the neckline you want. Slightly stretch the neck with your fingers.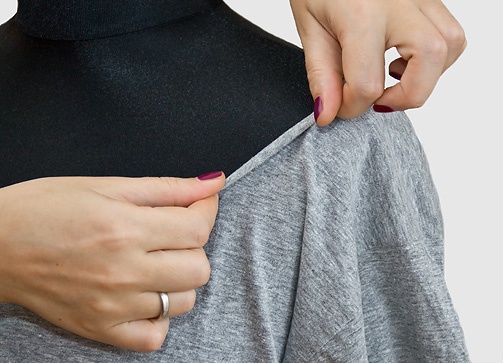 Tack the braid along the edge of the neck by hand, and then stitched on the machine. If desired, you can make straps of the same lace.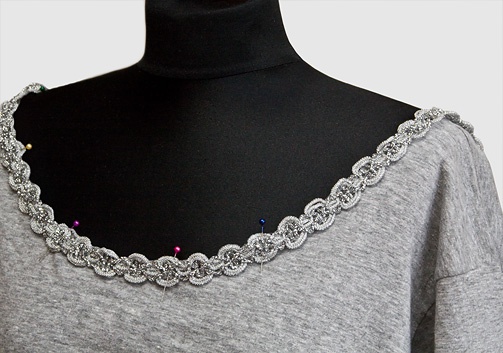 Insert the elastic in the sleeves and bottom of shirt.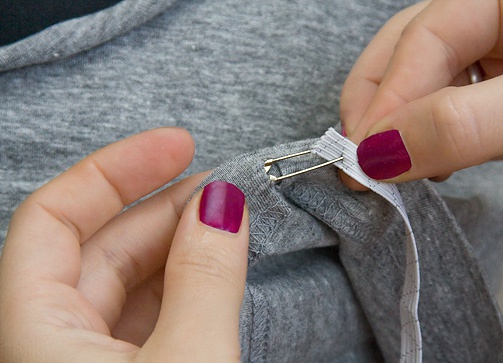 Another option of remaking the same men's t-shirt. The neck to cut, bend and hem. The sleeves bend and sew the tabs. The bottom of the drape and sew the zipper.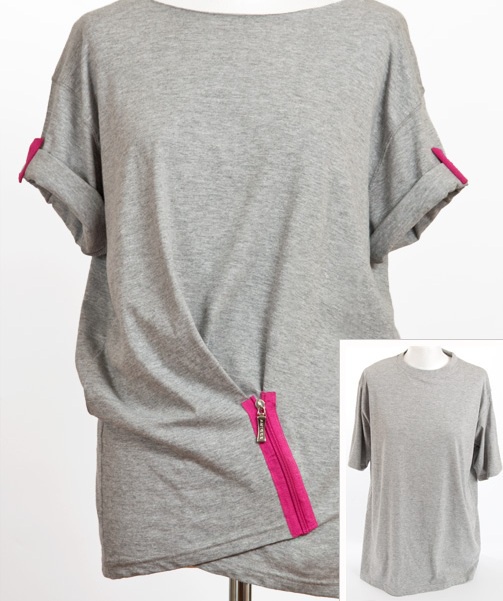 Advice 2: How to make a t-shirt
Even if your needlework skills leave much to be desired, to make the shirt you always can. This is the easiest step, which you should do to learn how to sew.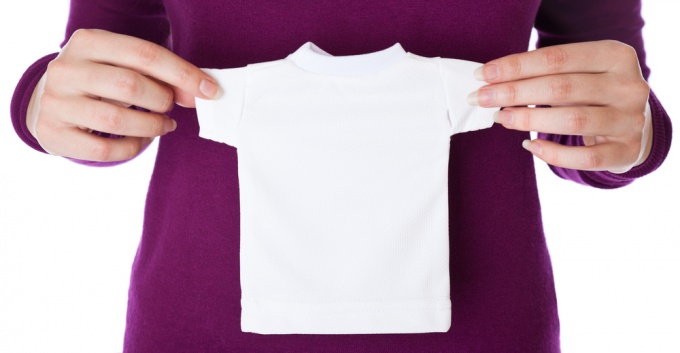 You will need
Old t-shirt
Scissors
Fabric for new t-shirts
Thread matching the color
Soap
Iron
Ironing Board
Instruction
Find an old t-shirtthat doesn't mind to get rid of. Make sure that material for a new t-shirt about the same type as the one that made old. (e.g., stretching).
Cut the old shirt at the seams. Make sure that you have the part for the front, back, sleeves and collar.
Fold
the fabric for new t-shirts. On top of the fabric, place front, back, sleeve and sleeve. Attach the pattern pieces with pins. Draw patterns with soap and water, leaving the extra inch at the edges (seams). Cut pieces of the future t-shirt with new fabric, using contoured lines.
Pin the sleeves, front and back of the shirt to each other with pins. Make sure that the wrong side of the fabric remained inside. Sew the shoulder seams, then smooth out the stitches towards the back of the shirt.
Take the collar and fold it in half. A good iron, then connect the stitches. Attach the collar pin to the neckline and sew it. Iron the seam toward the bottom of the shirt.
The last step on the way to the finished t – shirt- sew the front and back of t-shirt at the sides. Iron quilting iron. And you can flaunt the new outfit.