You will need
- small glass jar
white paper
- twine
- scissors
- transparent adhesive
- double-sided tape
Instruction
For starters, the white paper needs to be aged, i.e. to give it a yellowed look. This will help instant coffee. Brew it with boiling water and pour into a flat wide container. Drop in a coffee solution paper and leave for 15 minutes. When the time comes, take out the leaves gently and leave them out to dry.

Prepare the Bank to operate - wash it and degrease with alcohol. On paper, soaked in the coffee solution, you need to print labels. If this is not possible, make them by hand and glue the two sides of the tins, getting the front and back side.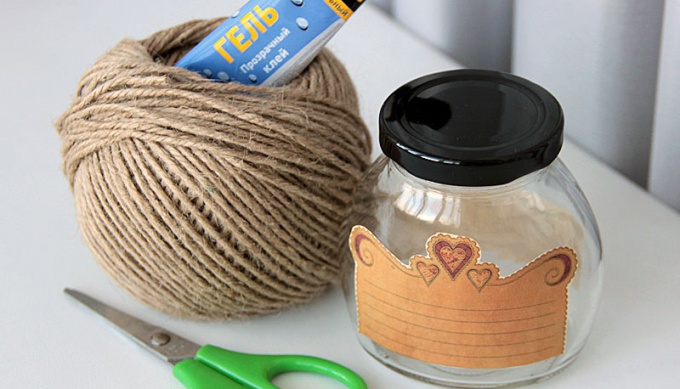 The bottom of the banks winding one coil of twine.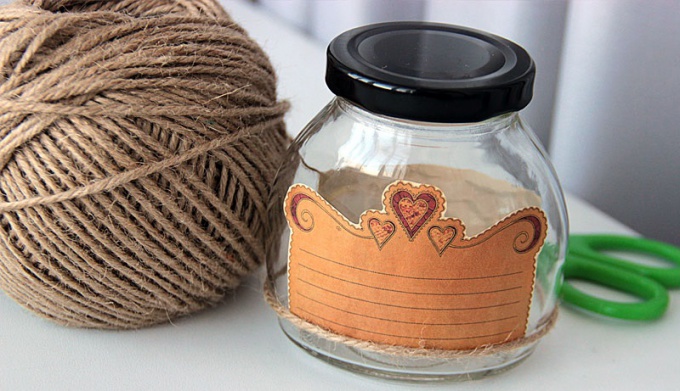 Translate the contour of the cover on some paper with a picture. Cut out a circle and glue on the cover. From the top you can add the application in an envelope.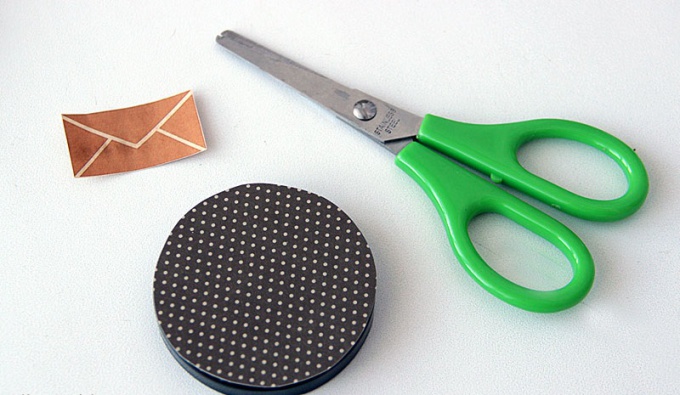 Double-sided tape sticking on the sidewall and top cover wrapped with twine.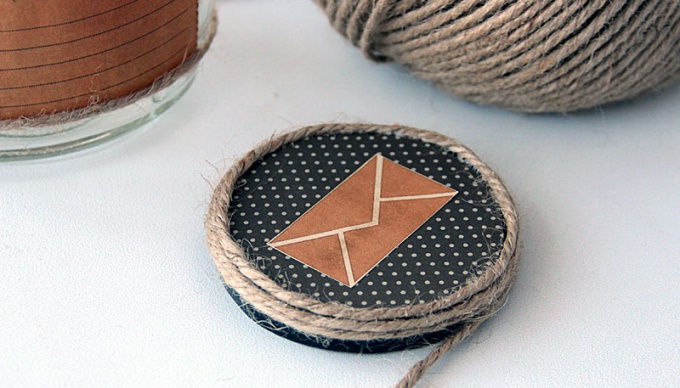 On paper, write wishes (nice words, declarations of love, etc.) and the mode of its into strips. Each strip wound on the smooth handle and fix with a piece of twine.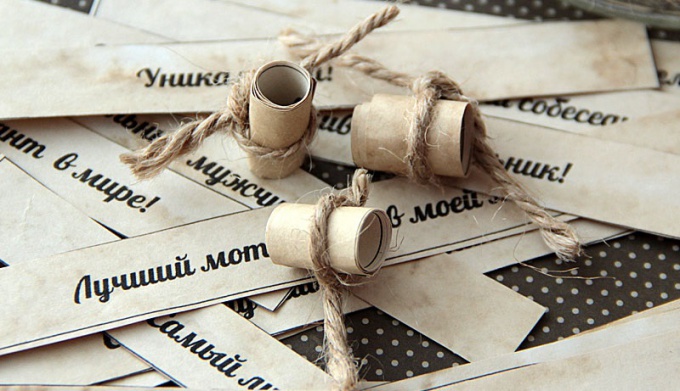 Wishes fill the jar, label with front and back sign at their discretion and work ready!