Instruction
Select the case depending on the age of the person to whom you are writing. A child less than 16 years, decided to contact "you" when communicating with a stranger older rules of etiquette require the use of the pronoun "you". It is quite acceptable to name a boy or a girl by the name without the patronymic, e.g., "I know, Alexander, that you..." or "I decided to write you, Natasha...". To person middle-aged and older first name and patronymic. If
the letter
of a formal nature and is addressed to that person, regardless of age call him by his name and patronymic.
In the beginning of the letter politely greet the addressee. If the person does not belong to any particular culture, to fit the traditional greeting "Hello", "Hello". Be careful to use adjectives such as "dear", "honey" - in a letter to a stranger they are often inappropriate.
Introduce yourself, give some information about yourself.
Briefly formulate the essence of his letter. Inform the recipient about how you want him to tell us something, something to ask or something to apologize. For example, "I Think you will be interested to know that you have relatives in Belarus" or "Circumstances compel me to address you asking help."
Describe the information you want to convey to the addressee. Try to write concisely, avoid ambiguous phrases and expressions: people don't know, don't know which of you to wait, so it is likely to be misunderstood.
The letter specifically formulate his request or suggestion to the addressee, there was no doubt about what you still want. If you Express a request, accompany it with apologies for the caused inconvenience.
Politely say goodbye. Thank you for attention to your message.
Proofread the letter, make adjustments as necessary.
Useful advice
Especially delicately and elaborately to relate to the writing of the letter of request. If implementing what you ask for requires considerable effort, the natural reaction of the addressee will wish to deny you. In such cases, you need to think about what might be the motive of a stranger who does you are not obliged, to act in your interest. Unobtrusive appeal to the high feelings of: responsibility, compassion, etc. Sometimes, however, more effective are such motives as the desire to obtain material benefits, to become famous. The request contained in an official letter, backed by the justification of its legitimacy and references to the law.
Advice 2: How to write a letter to the girl
Technical progress has led to the fact that the epistolary genre has long ceased to be relevant. Why write letters if you can call, text the, tapping with in ICQ. And yet, the ability to write a good letter is worth a lot. Some of the young men are torn because you don't know how and what to write the girl, and yet, it's nothing.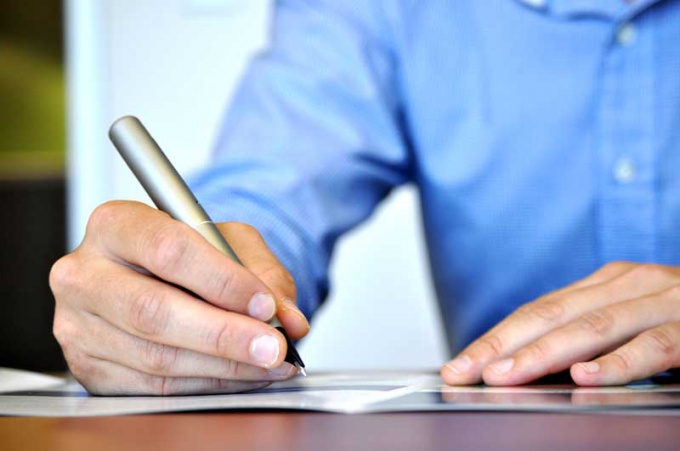 Instruction
For a young person the need to write letters to the girl may present insuperable difficulty. He doesn't know what to write, how to do it, what words will appeal to the girl, and what an unexpected way it may be rejected. But do not panic. Let's look at a few situations. A girl can be love, just a friend or one that you have never seen and want to impress her. No matter what kind of relationship a girl to you, but if you decided to write to her, so for that you have a good reason.
Mentally picture a girl and think about what you would like to tell her. No need to pick up some complicated epithets, start simple. Tell her, for example, that you had a chance to do lately. Smoothly pass from the description of cases to describe some of their thoughts. Something like: "Yesterday I did so-and-so, and I thought". Describe everything as if she were sitting in front of you and listen to you. Trust me, write a letter, even easier than talking to a person live. Because every thought, every sentence you can think all you want, and not be afraid of accidentally taking off at the same words.
If a girl darling, please don't hesitate to descriptions of their feelings. First, girls like that, and confessions of love for them is never enough. Secondly, trust me, she will read the delicate lines again and again, and after each reading it will come to life reciprocal feeling. So don't skimp on the speed, but too sugary to be not necessary. Don't use other epithets, just text her those words that live in your heart that you have long wanted to say to her. If you write poetry, you can Supplement the letter with a small quatrain. But it is not necessary plagiarism, the girls are usually well versed in literature. Therefore it is better to clumsy, but his than florid, but someone else's. Write to the girl about something that ties you, tell us about your dreams and plans. For example: "I will come, and we'll get out of that same campaign who missed last summer."
Remember that even the most modern girl in the shower real partiality for romance. Feel free
to write beautifully
, even if you think that the writer of you no. You just try it, is only the beginning, and the words will flow by themselves. But try to avoid as much as possible spelling errors. Of course, every letter to reconcile is not worth it, but try to avoid at least some egregious violations of spelling. At the end of the letter make a small PostScript. Even the basic "P. S. I Love you", repeated from letter to letter, can become the highlight of your conversation. The girl will appreciate it.
Advice 3: How to write a short about yourself
The ability to compose short information about yourself – a valuable skill that will be useful, for example, when writing a resume for a job. How to do it properly? For this it is necessary to remember some simple rules.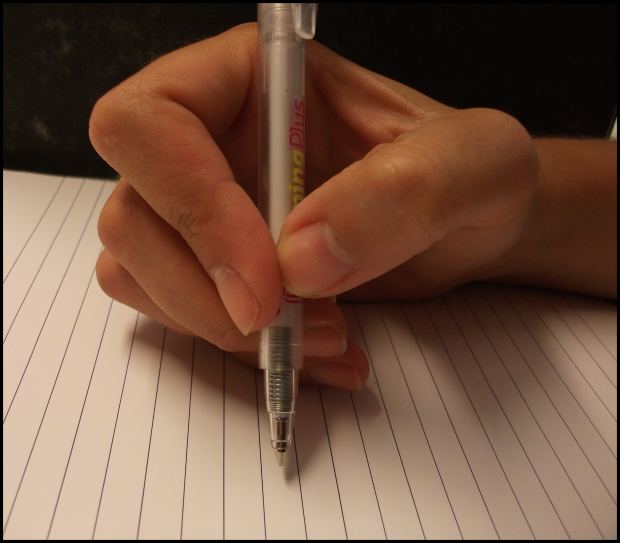 Instruction
First, you need to specify your data: surname, name and patronymic. This information should immediately be evident, therefore, highlight it in bold. Mandatory date of birth and/or the number of years. Such information will allow to form an opinion about your suitability for the position for which you are applying.
The employer may need information about how to contact you if necessary, so type in the information your contact details: home and postal address, including postcode, email address. Specify contact phone numbers, do not forget to clarify which one is the home and which work. Does not prevent to specify the time when you want to call.
If you send summary email, then enter the same email address from which you send the letter. Otherwise there may be confusion in the correspondence.
The summary should contain an indication of the position for which you intend to do. The titles should match the wording provided by the employer. The wording of the form "I want to be something useful for your company" nothing but bewilderment, cause can not.
The company is looking for a specialist in a very specific position, so you should not specify multiple jobs you're targeting. This will reduce your chances of success.
In the section related to your educational level, please specify what year and which school you graduated from, the specialization diploma. If you have a degree or a title, also write it in information about yourself. Valuable may be the information about passing your courses, even if they were short.
One of the main sections summary is associated with the description of the experience of your professional activities. Enter the workplace name of companies and organizations, position, work experience in each position. It is important to write about the reasons for leaving a position. It characterizes you in the eyes of a potential employer. List of jobs taken in reverse time order.
Additional information about yourself you should write about in foreign languages indicating level. Can also take importance in our time experience with computer and office equipment, the ability to use the Internet. Specify in the description whether you have a driving license and driving experience of the car, its presence.
Personal details provide only if necessary. The basis of the summary should contain information about those personality traits that are important for future professional duties and characterize your business. Try to be more modest, describing himself.
In conclusion, we note that a brief description of themselves on all occasions to do the impossible. What and in what amount to specify depends on the specific situation and related conditions.
Advice 4: How to approach a stranger
Sometimes it seems that the question of politeness to a total stranger is the problem of the last decades, since in our country said goodbye to "friends". However, on this subject, not without sadness ironically has Griboyedov "Woe from wit": "As a European put in parallel / With the national? – strange that! / Well, how to translate Madame and Mademoiselle? / Uzhli Madam! – muttered to me someone..."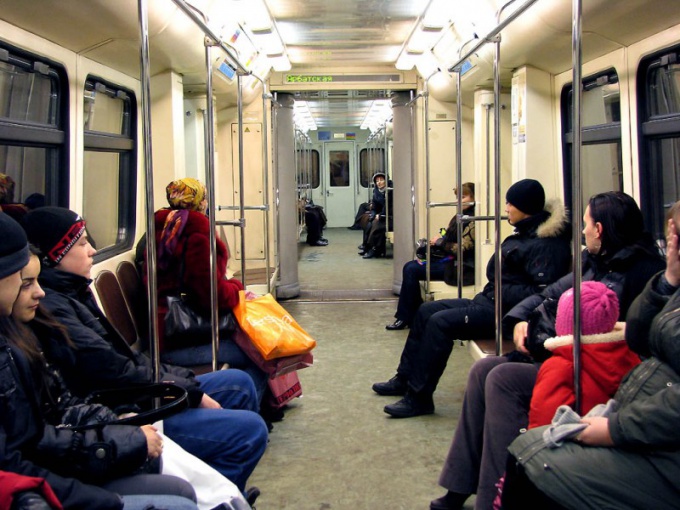 Instruction
Remember, what forms of politeness existed in Russia in pre-revolutionary era: sir / Madam, sir /Madam. These applications have similar importance as the last option comes from the word "sovereign". Perhaps that is why this language is not very pleasant to use (don't want to put yourself in a lower, as if to a subordinate position in relation to the interlocutor). However, in formal speech it is accepted the appeal "Lord". Well, if it will be included in everyday life too.
Treatment of gender-based sounds rude: "Woman!" or "Man!". However, in relation to people of a young age it is quite nice and is already settled: "the girl" or the slightly archaic "mistress", "young man." Children too often treated on the basis of gender: "boy", "girl". There's nothing wrong with that beautiful and ironic a little bit to say "young lady" or "young gentleman", particularly when the child is big enough and you are in doubt about whether to refer to him as "thou."
Do not use the treatment with a family status of "mother", "father", "sister", "grandmother", "son" - it sounds impolite in most situations. "Comrade" is a universal appeal for both sexes – is strongly associated with the socialist past today is almost completely out of circulation. Existed in those same years, the "citizen" habitually in the context of judicial practice ("COP"), and also not too mellifluous.
If all the other words seem inappropriate, contact the faceless stranger: "Excuse me, how to get...", "I'm sorry, I wish..." or directly without any treatment will down to the essence of their statements, "You leave?". Philologist Olga Seversk offers to appeal to people of relevant professions "in the post": "Teacher, can I answer the phone...", "Doctor, give me...". This is also felt the Western trend. But what remains to do, if the language of the national culture appeal in Russian society for many decades, can not form a stable form of politeness?
Advice 5: How to write a request for help
Sometimes people find themselves in a situation when all the possibilities to cope with the disaster their forces depleted. In this case, still rely on the help of charities or people who are not indifferent to the misfortunes of others.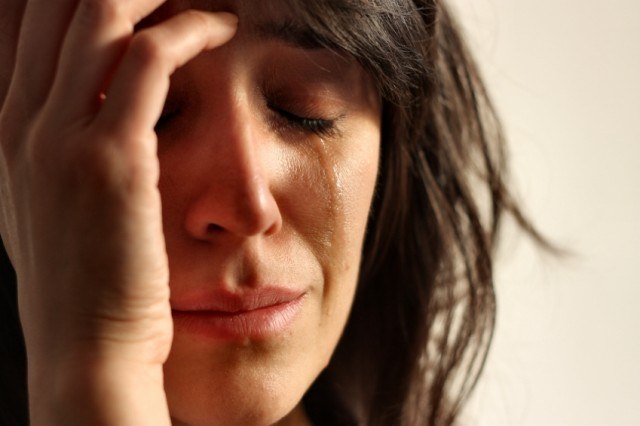 You will need
- access to the Internet;
- your own website.
Instruction
You must understand that the request for assistance should write when other options already simply does not remain. For example, the child is seriously ill, the state can not (will not) help him. Usually the refusal is motivated by the fact that the treatment requires large funds, and local and Federal budget, such costs are not provided.
How to write a request for help, where to go? First of all, try to contact charities. One of the most famous is the Fund "give life". Go to the home page of the Fund, then select "Patients". Perhaps you will find there the necessary information.
Online you can find several such funds. Unfortunately, they can't help everyone, besides very often the deciding factor is time. Many people simply do not can expect help – what if you were in this situation?
There is a solution – create your own website or ask for help in the creation of those who are well versed in this matter. To create a good website in a matter of days, it is necessary to do it in several languages. Well, if you manage to get in this question support from well-known charity sites, even though the information. The web is full of scams, so it often happens that man and glad to help, but fears of fraud. Support well known website in this case will be very helpful.
Creating a website, place a request for assistance on the greatest possible amount of available resources. Very good if you can bring this case volunteers. In this case, your request will be publicized on hundreds of resources in the Runet, and in other network segments.
Creating a text message, consider the psychology of people. The text should not be too large, since not everyone will read a lengthy narrative. Enough two hundred words, which must clearly describe the existing problem. If we are talking about help the child, be sure to use his picture, don't forget to include a link to your website.
Remember that very often, people do not mind the money, especially small amounts, but it is a pity spent time. If we are talking about donations, do the procedure assist as simple as possible. Specify details for money transfer in the most common payment systems. On the main website be sure to enter all prominent statistics of collection of funds.