You will need
- piece of fabric the desired length;
- finishing (if required);
- sewing accessories;
- sewing machine;
- tailor's chalk.
Instruction
Cloak of fine fur can be done are quite short, carnival of the bold will suit length to toe. Determine the length of the capes, which you will sew, you will learn and the consumption of tissue - it is two lengths of the product plus the seam.
The pattern is very simple, so there is no need to draw it first on paper, you can mark it with chalk directly on the fabric, by the way, it is more convenient to fold it in half and staple it with pins.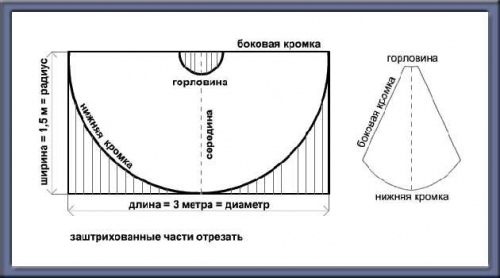 For the throat, cut a semicircle with a diameter of 15 inches, if make smaller, strictly on the circumference of the neck, the cloak won't lie on the shoulders - pull and stoop. If there is slack, it can be nice Sorority cloak at the neck, making kulisku and conceding to it a decorative twisted cord or satin ribbon.
A great arc to the edge of the mantle were smooth, it is better to draw strokes - keep one hand tailor measuring tape at the level of equal length plus 15 inches. Put this hand with ribbon in the corner of the folded piece to the neckline. With the other hand hold the edge of the tape and a piece of chalk and lead across the fabric to get the arc.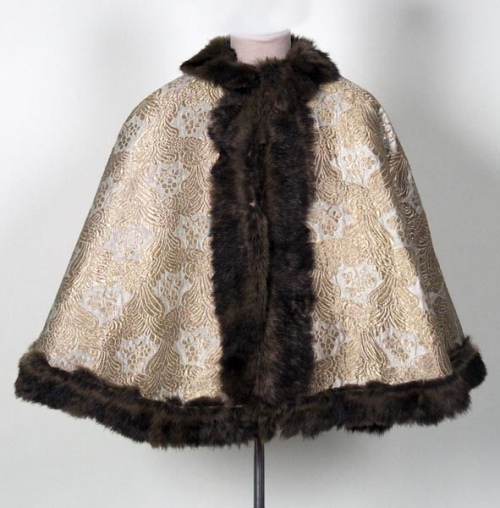 Cut out detail with sharp scissors. Tuck all of the slices of cloak and prostrochite them. The Assembly on the neck can be done without the drawstring, but then it will be unregulated - sobrice fabric on the live thread and, having donned, lock in position. In this case, the edge of the product convenient to handle piping around the perimeter of the sections, not looking up.
For some carnival costumes, such as the snow Maiden or the Snow Queen, the edge of his cloak to better cover fluffy fur. For wedding cloak of rich brocade suit ribbon trim firmware from Swan down.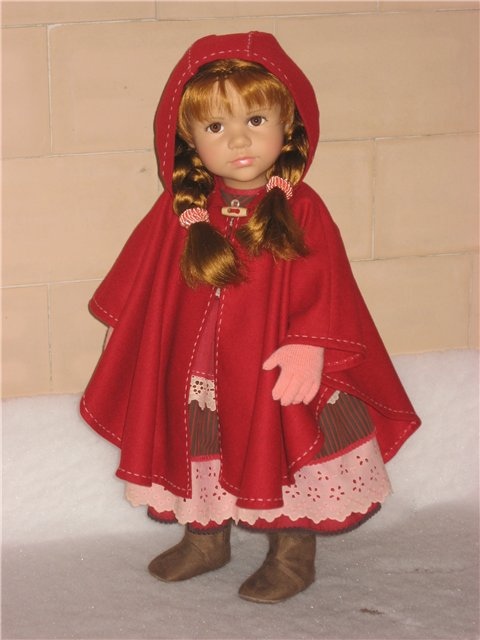 Vampire cloak cutting two pieces of fabric - black satin on the front side and red satin on the reverse. Sew these same parts, aligning the front side, don't forget to leave a hole for turning. Remove the resulting two-sided cloak, gently spread the seam, iron it and sew, retreating 2-3 mm from the edge.
With such a cloak using different finishes, you can make an absolutely amazing Christmas costumes for kids Superman wholesale, Mysterious Princesses, Musketeers and magicians, astrologers and magicians, fairies and witches.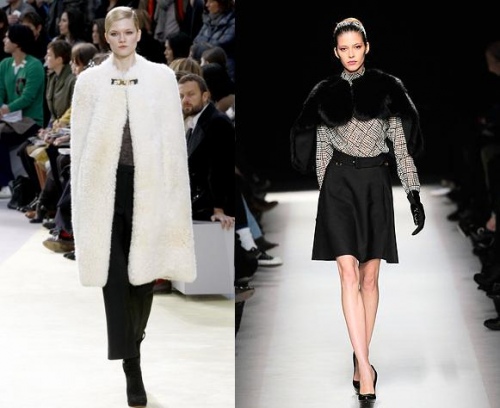 Note
If you sew a cloak of fur, read the rules of working with fur, so as not to spoil the product.
Useful advice
If you pity to waste on a costume a large piece of fabric, you can find houses smaller pieces and sew a Cape from different wedges.